Spring is here and the April issue is out just in time for Easter sailing or a boat project weekend. When you stop by your harbormaster's office, chandler or other waterfront establishment to pick up your April issue, you'll actually get two magazines in one. After the Jim DeWitt original painting on the cover, you'll find a full complement of Latitude 38 tales and adventures, plus the Pacific Sail & Power Boat Show guide, which gives you a preview of what's in store for the April 19-22 extravaganza. If you're planning to attend, use the special discount code for Latitude 38 readers — LATITUPBS18 — when you purchase tickets online, here.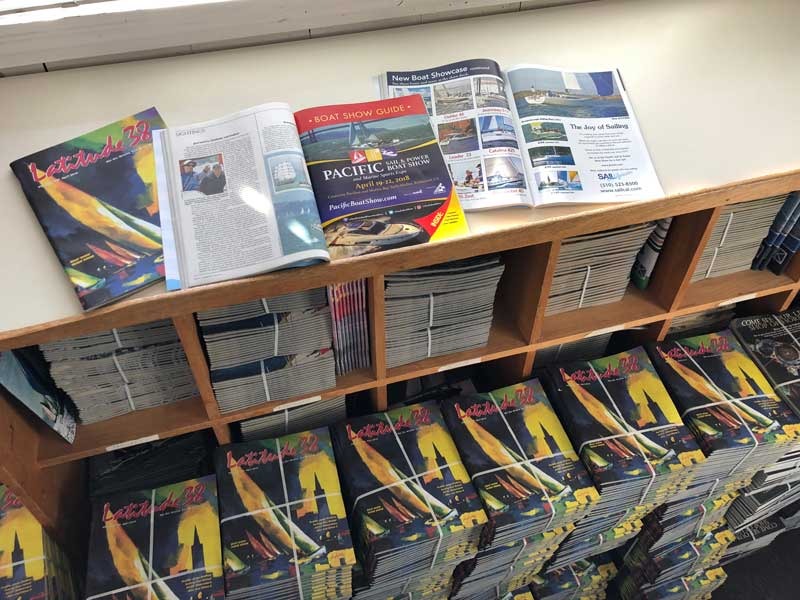 Is your copy of the March issue getting a bit 'dog-eared?' Are you wondering what happened in part 2 of 'Shipwrecked in Africa?' Starting today, you can read about the trials of Nick and Bonnie Nicolle after they were shipwrecked on the coast of Mozambique and had to navigate their way out of the country. We also have stories about the GGYC's Seaweed Soup Regatta, sailing in San Rafael and tips for selling your boat.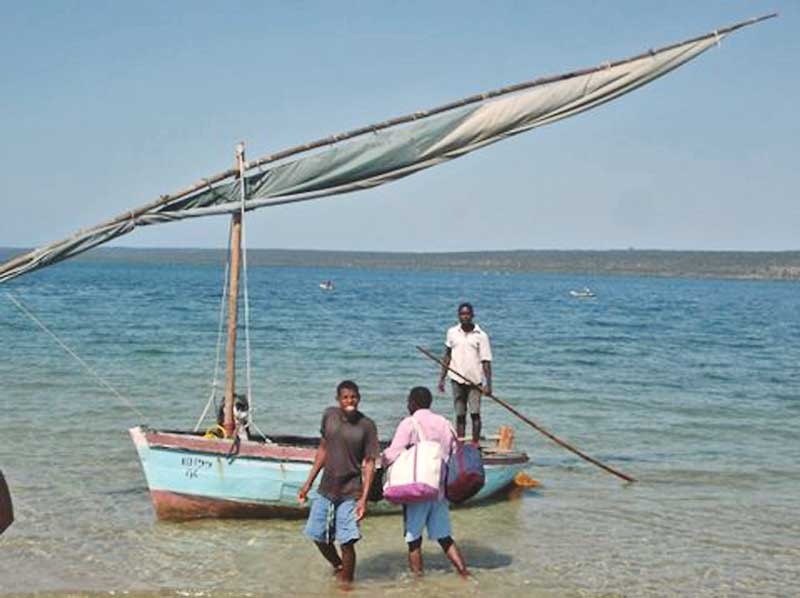 In Sightings, we feature stories about Cinde Lou Delmas' first boat (an El Toro), the loss of local legend and Pursuit caretaker Ron MacAnnan, and an upcoming event with solo sailor, surfer (and now author) Liz Clark. And we ask the question: Can you sail with weed (the answer to which is: not legally, no). In Letters we have a response to our March editorial from the BCDC, as well as your letters on that annoying boat in Aquatic Park.
There's more, but rather than read this off your computer screen, we recommend picking up an always-free, hot-off-the-presses Latitude and enjoying it during the predicted 'mostly sunny' Easter sailing weekend.
Receive emails when 'Lectronic Latitude is updated.
SUBSCRIBE