Rob Densem, the general manager for Farrier Marine wrote on Sunday: "It is with a heavy heart that I tell you Ian Farrier passed away in San Francisco on his way back from the USA yesterday. We are in deep shock as we come to terms with the huge loss of our captain, and our focus is on Ian's immediate family and the Farrier Marine team."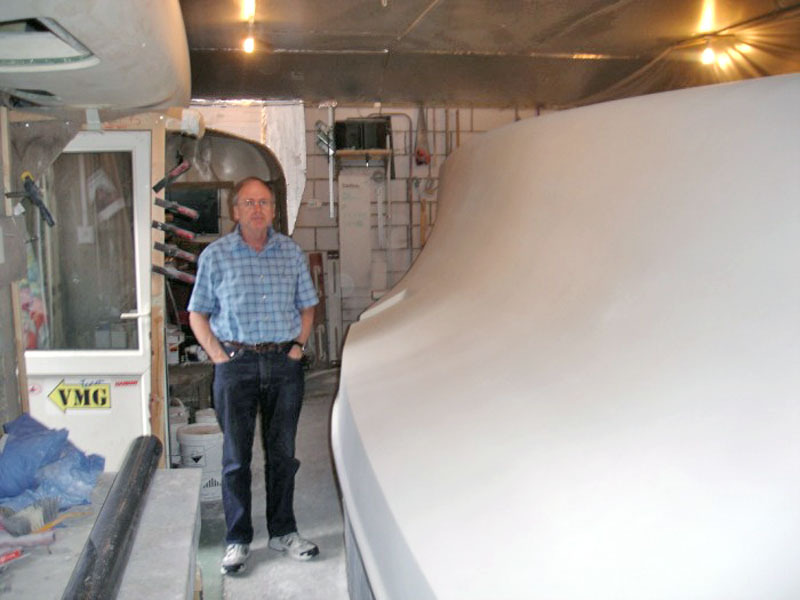 "Ian was a visionary, a multihull genius, an all-round nice guy who leaves behind a huge legacy to the sailing world," said Densem. "Farrier Marine Limited is a strong business with a three-year order book for the revolutionary F-22 sailboat. Despite dealing with our grief, it is very much 'business as usual' at the factory today. It is our job now to carry on the Farrier legacy and ensure his vision is carried out."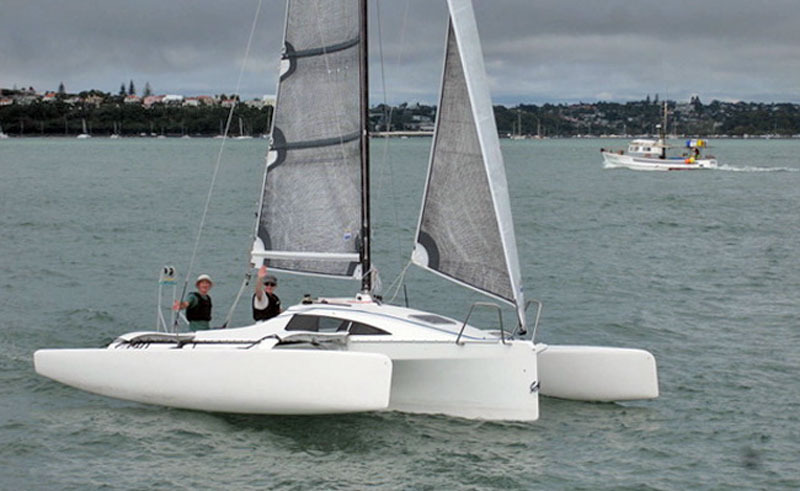 A multihull designer professionally since 1973, Ian Farrier's hometown was Christchurch, New Zealand, but he and his family moved to Chula Vista (San Diego) in 1984, setting up Corsair Marine, and that's where the F-27 took shape. Ian left Corsair in 1991, moving to Bellevue, WA (near Seattle). Farrier and Corsair continued their association with a licensing agreement until 2000. Farrier Marine is located in Christchurch, NZ, with a US office in Plano, TX.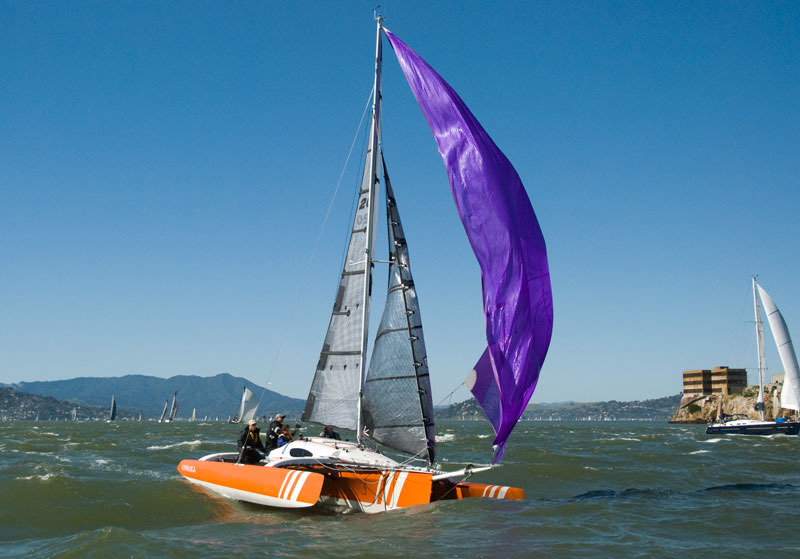 A spokesman for the Bay Area Multihull Association noted that "The introduction of the Corsair 27 was largely responsible for growth in BAMA racing in the late '80s early '90s. Initially BAMA was primarily a support group for multihull builders, many of whom built their own boats and then went cruising, reducing the ranks of membership. With the Corsair 27 introduction there was need for a local multihull racing organization which was already in place with BAMA."
After Ian Farrier created the Corsair line, it attracted the backing of John Walton, son of Walmart founder Sam Walton. Despite a net worth of many billions of dollars John was a hands-on guy and, in the early days, John came to San Francisco Bay with an F-27 and contacted Latitude 38 to see if we could help do a photo shoot for the F-27 brochure. We were lucky to spend the day with John Walton on our photo boat .38 Special trying to keep up with and shoot the F-27.
PHOTO
Receive emails when 'Lectronic Latitude is updated.
SUBSCRIBE