Ready or not, here it comes. And like it or not, the law mandating the California Boater Card is going into effect on January 1, 2018.
"The California State Parks Division of Boating and Waterways (DBW) is now accepting applications for the California Boater Card," a DBW press release read. "The card verifies that its holder has successfully taken and passed an approved boater safety education course."
Signed into law in 2014, the Boater ID Law will begin phasing in by requiring boaters 20 years of age and younger to have the new Boater Card. Each new year, a new age group will be added until 2025, when all persons who operate a motorized vessel on California waters will be required to have one. (Motorized vessels include sailboats with any sort of engine on them. Do you have an Opti with an outboard on it? Then you would technically be considered a 'motorized vessel' and subject to the card requirement when your age group is phased in.)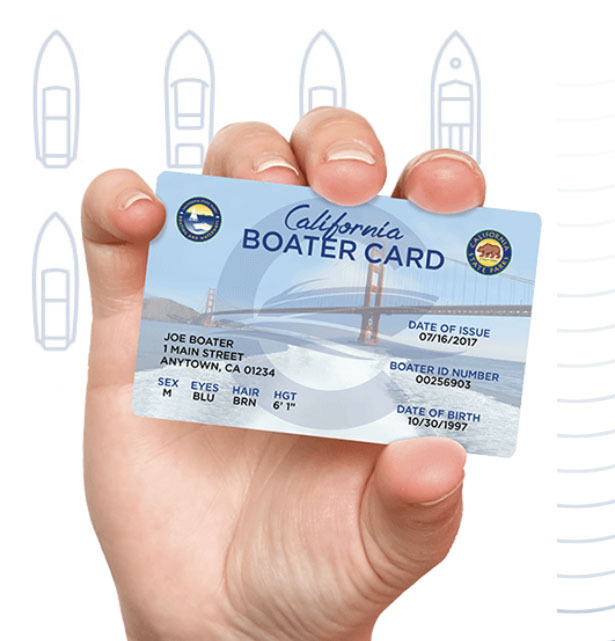 It's $10 for a lifelong card, and "all the money goes toward developing and operating the program. By law, DBW cannot profit from the program." As we've discussed at length, one of our readers' biggest concerns (and complaints) is that renters of personal watercraft will not be required to have the card, which raises the following issue for many: Why am I subject to new rules and regulations when people with a fraction of the experience I have are not? We've also heard a few readers express concerns that boater education courses will become perfunctory, rubber-stamping affairs that will simply try to get the masses their cards, rather than testing and scrutinizing people's nautical knowledge.
It is not clear how enforcement of the card will work, how vigorous it will be, or what type of boaters it will target. Will high-powered motor boats be more heavily scrutinized than sailboats, or will enforcement be equal across all boat types?
Some of our readers do see the Boater ID Card as a chance to brush up on their skills. If you've glanced through the 132-page DBW Home Study Course, do you think anything important is missing? Is there any particular skill set that you think is lacking in the general boating zeitgeist that should be addressed? What skills do you personally need to brush up on?
Please let us know.
Receive emails when 'Lectronic Latitude is updated.
SUBSCRIBE