As mentioned, all the production work on all Latitude 38 magazines was done in-house, from writing, to film developing and printing, to layout. The completed 'flats' of layouts then went to whatever printer we were using at the time to be made into actual magazines. We went through a lot of printers over the years for various reasons, and though it was always 'transparent' to readers, it was one of the most stressful gigs for whoever drew the short straw to police the printing process that month. This involved checking every step of the process, from making sure correct printing plates were made from the correct pages, to ink saturation levels, to proofreading a blue-line or brown-line (pre-print mockups) to, well, pretty much everything else. This meant being on site for usually about a day, sometimes two, in some pretty creepy locales. One place had a 'waiting room' where we could peruse some of the other publications they printed — almost all of which were porn rags. Another place was in such a sketchy area that the local Jack-In-The-Box counter actually had thick bullet-proof glass between you and the order takers. A heavily reinforced steel drawer slid out to take your money or deliver the food. At which point you had sort of lost your appetite anyway.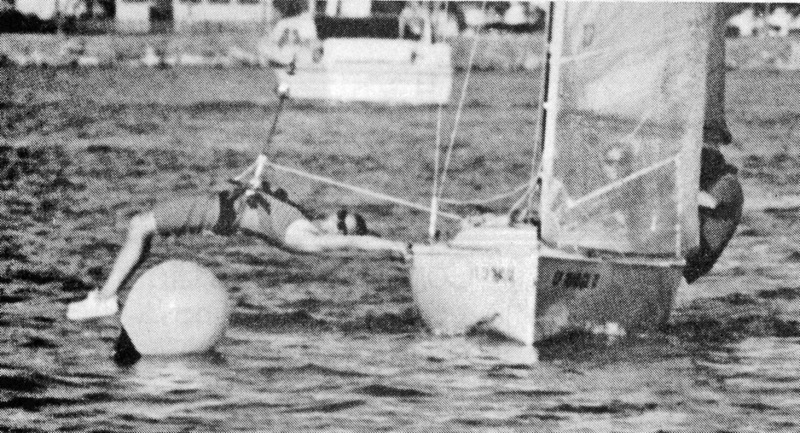 Magazines are printed in 16-page 'signatures', which means a roll of paper going through the printer gets eight full pages (front and back, so 16 total) on a single run through the press. It's then folded and trimmed while the crew changes plates for the next signature. At the end, all the signatures are assembled and inserted into the proper order, stapled together, and trimmed into a finished magazine.
But not always. One month, the signatures got mixed up and inserted in the wrong order. So that, for example, you'd go from page 84 to 160. Then later, from page 176 to page 85. It was all there, just harder to read than, well, your typical Sightings article. The good news, for us anyway, was that the printer had to eat the printing bill that month. What did the publisher do with the windfall? Bless his Wandering heart, he gave the whole office crew a week's vacation in Hawaii.
Mailmen might brave snow and sleet to make their deliveries — the publisher of Latitude got 'er done despite the vagaries of weather and crippling physical ailments. He was sailing to the start of Baja Sail Week off La Paz sometime in the '80s, and when he turned to pull up the outboard on his Olson 30, he threw his back out. Big time. They even had to remove a row of seats on the airliner so he could remain prone on a stretcher on the flight home. Once home, we set him up with a PC right next to the bed so he could lie on his stomach and pound out Changes and Letters.
And the editorial and ad department guys took turns driving him to various doctors in Marin for the next week or so. We'd pull a pickup up to his front door, he'd crawl out on his hands and knees, and with much grunting and adjusting, we'd make him as comfortable as possible on the mattress and pillows installed in the back. At 6'4", the publisher is not a little guy, but we somehow managed not to destroy our own backs getting him in and out of various doctors' offices — and were relieved as he was when surgery finally cured the problem.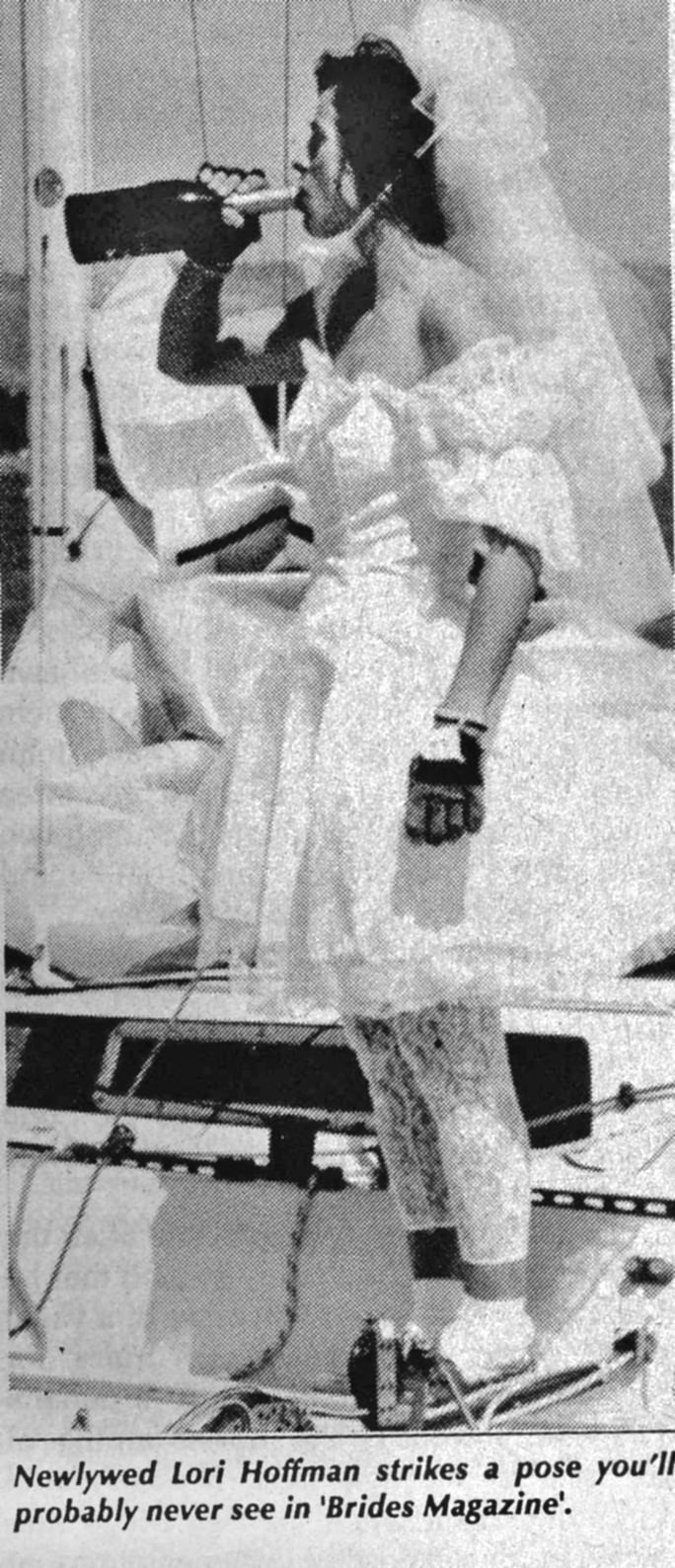 Like any sailor, we're not particularly fond of engines or any other mechanical device more complicated than a winch. But the magazine would not have lasted very long without on-the-water photos, and for that you need a powerboat. Weapons of choice over the years included several Boston Whalers, a Uniflite something or other, a Bertram 28, and even occasionally someone's sailboat (under power) if whatever else we had wasn't available.
But our main go-to photo boat was a Bertram 25 named 38 Special. Although we did check the oil occasionally, it would be a stretch to say we took very good care of this poor old steed. In fact, "rode hard and put away wet" was never more literal. It showed. Rare was the time we didn't leave or return to the dock when something else went wrong that needed professional attention. We wouldn't be surprised to learn that the yearly maintenance budget for 38 Special rivaled that of an aircraft carrier.
One of her most famous oopsies was at the start of the 1986 Singlehanded TransPac Race. We were out past the bridge photographing the solo sailors as they headed toward Hawaii, when suddenly there was a loud bang somewhere under the engine covers. Never a good thing. Not knowing what it was at the time — only that we no longer had propulsion on one side — we figured the prudent thing to do was to shut down both engines. A pretty good ebb was going, so right away, we were headed out to sea with the rest of the Solo TransPac fleet. It probably won't surprise you that the VHF was not working that day (or any other day), so the only thing we could think of was to flail around like an idiot to attract the attention of one of the racers. Our good Samaritan that day was Paul Kamen on the Merit 25 Twilight Zone. He came over, stood by, and relayed our predicament to the Coast Guard, who got us towed in. We're happy to say that Kamen applied for — and got — two hours of redress from the race committee "for rescuing Latitude 38." The Big Bang turned out to be the starboard V-drive exploding. Oh . . . you're supposed to check the oil in those, too?
Receive emails when 'Lectronic Latitude is updated.
SUBSCRIBE