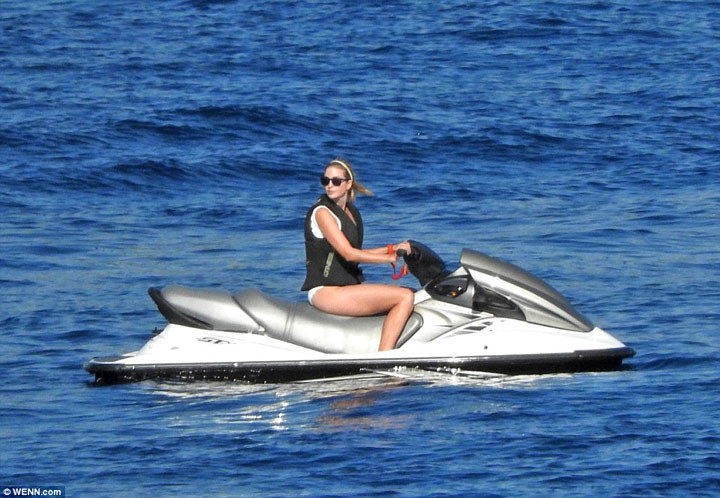 'Yachting with the Enemy' is the headline that the Daily Mail gave to their recent article about global movers and shakers enjoying some R&R on yachts in Croatia.
The DM reports that Ivanka Trump, new mother and the daughter of you-know-which presidential candidate, and her husband Jared Kushner, son of a New York real estate honcho who is in big trouble with the Feds, were vacationing aboard the 450-ft yacht Rising Sun.
The huge yacht was built for Larry Ellison, who later sold it to David Geffen. It may also be remembered that Geffen is the poor boy from Brooklyn who lied about graduating from UCLA in order to land a job in the mail room at a prestigious talent agency in Hollywood. Based on incredible business savvy, the diminutive gay man, now in his 70s, became a multi-billionaire.
Geffen is used to having celebrities on his yachts. Earlier this year in St. Barth, he played host at one time to Oprah Winfrey and her life pal Gayle King, Bruce Springsteen and his wife Patty, Tom Hanks' wife Rita Wilson, Disney CEO Bob Iger, former Beatle Paul McCartney, Dasha Zhukova, and others.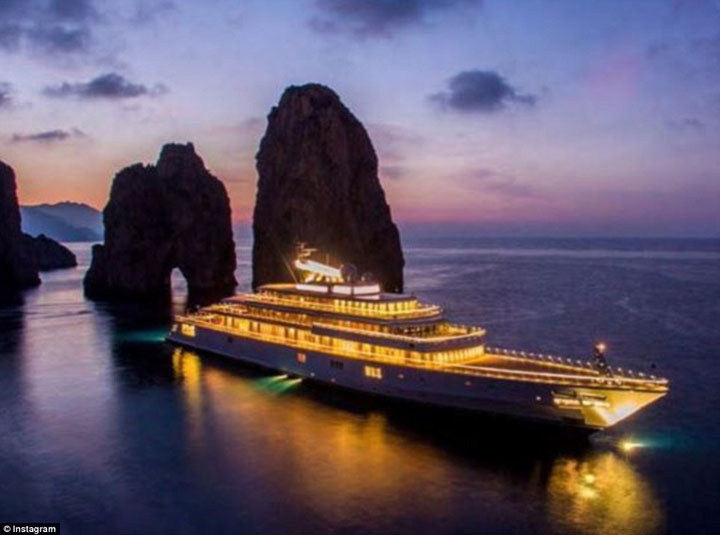 Geffen was one of the earliest supporters of Barack Obama back in 2007, and said horrible things about Hillary Clinton. He famously told a reporter that he didn't like either of the Clintons, not because they lied, but because "they lied with such ease."
Now that Obama is being termed out, Geffen has done a 180 regarding Hillary, and can't say enough good things about her. He is surely not a supporter of guest Ivanka's father's run for the presidency.
Now for the juicy part. Also aboard Geffen's yacht was Wendy Deng. If you don't know who Wendy Deng is, you ought to read up on what might be history's most accomplished social, business and political climber.
Wendy was born into a poor family in China, broke up a Southern California couple by marrying the husband after they brought her to California to go to school, graduated from Yale Business School, married Rupert Murdoch, fell in love with then-British Prime Minster Tony Blair destroying her marriage with Murdoch and destroying Murdoch's long friendship with Blair. Wendy has reportedly also had affairs with several of the most exalted men in tech in Silicon Valley, leading at least one cucked wife to go on a megayacht-buying spree.
As if that weren't enough, Deng has been widely rumored to be the love interest of Russian autocrat Vladimir Putin. Indeed, when we were in St Barth this spring, it was widely believed that Putin and Deng were having a secret rendezvous on a yacht.
That yacht was Russian oligarch Roman Abramovich's 530-ft yacht Eclipse, which was anchored a couple of hundred yards from us on 'ti Profligate. Several times we saw Deng, who, being six feet tall, is hard to miss, getting into and out of Eclipse tenders.
It will come as no surprise that Abramovich — whose longtime girlfriend is Dasha Zhukova, a gradulate of UC Santa Barbara — and Russian strongman Putin are very good friends. So good that Abramovich gave Putin a megayacht.
Eclipse was anchored off St. Barth for several weeks. We don't know how long Deng was aboard, but it was known that neither Abramovich nor his girlfriend Dasha was aboard the monster yacht at the time. The yacht was clearly at Wendy's disposal.
Ivanka, daughter of a US presidential candidate in a country supposedly in a near-Cold War situation with her shipmate Deng's supposed boyfriend, has made no attempt to hide the fact that she and Deng are good friends. She posted their photos on Instagram.
It seems to us that people may disagree on politics, and even which side to be on in a Cold War, but everybody agrees that it's fun to have tons of money and be on megayachts in Croatia.
If the Daily Mail is to be believed, Ivanka and her husband hit the same spots — Dubrovnik, Hvar and Split — that we did earlier this year aboard Greg Dorland and Debbie Macrorie's Squaw Valley-based Catana 52 Escapade, which proves you don't have to be rich or have friends with a megayacht to enjoy the same waters as the rich and famous.
Receive emails when 'Lectronic Latitude is updated.
SUBSCRIBE