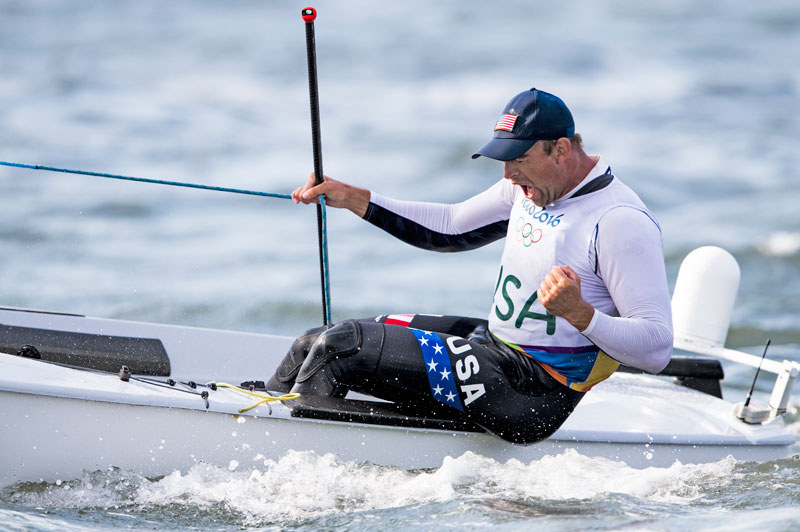 Thanks to Caleb Paine of San Diego, the American sailing team will not go home sans hardware from the 2016 Olympics as they did in 2012. The 25-year-old Finn sailor, competing in his first Olympics, led the way around every mark in Tuesday's medal race, held in moderate breeze. Brit Giles Scott had already wrapped up the Finn gold medal, and Slovenian Vasilij Zbogar secured silver, the third Olympic medal of his career, on the Pão de Açucar (Sugarloaf Mountain) course.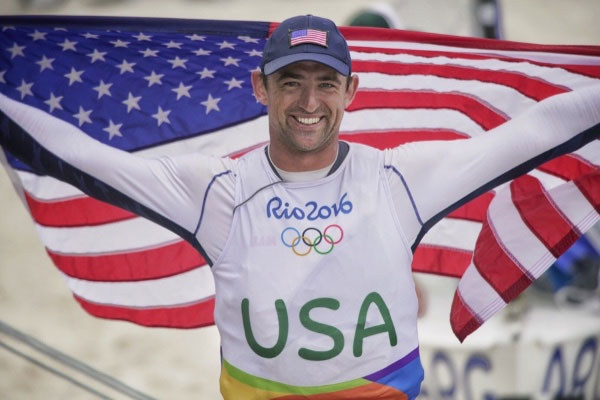 "It's pretty awesome; it's been a pretty tough regatta, and to be able to come away with a medal at the end is a great feeling," said Paine. "It was a tough push and a hard medal race, but it makes it easier when you hit the right shifts off the bat, and I just had to make sure I didn't mess it up. I was fortunate to establish a lead and let everyone else make mistakes, and I sailed the best race I could."
Other American sailors who have a chance at metal include Annie Haeger and her crew, another San Diegan, Briana Provancha, in the women's 470. They go into the medal race, which counts for double points, effectively tied with the 2012 Olympic champions Jo Aleh and Polly Powrie from New Zealand and reigning world champions Camille Lecointre and Hélène de France of France. The Brits Hannah Mills and Saskia Clark already have the gold sewn up.
In an unlikely but not impossible scenario, if Stu McNay and David Hughes can win the medal race and the Australians finish last, the Americans will just sneak bronze in the men's 470 too.
So far today, racing has been delayed by weather — the light breeze is not adequate to overcome the current. If racing isn't completed today, tomorrow's make-up day will be the last chance.
You can track the races online here. Also see results here and (online) TV viewing information at www.nbcolympics.com/sailing.
It's that season — you know, the one between midsummer and fall, 'backtoschool' — and the Delta Doo Dah's summer vacation of sailing and playing in the Sacramento-San Joaquin River Delta is coasting toward the finish.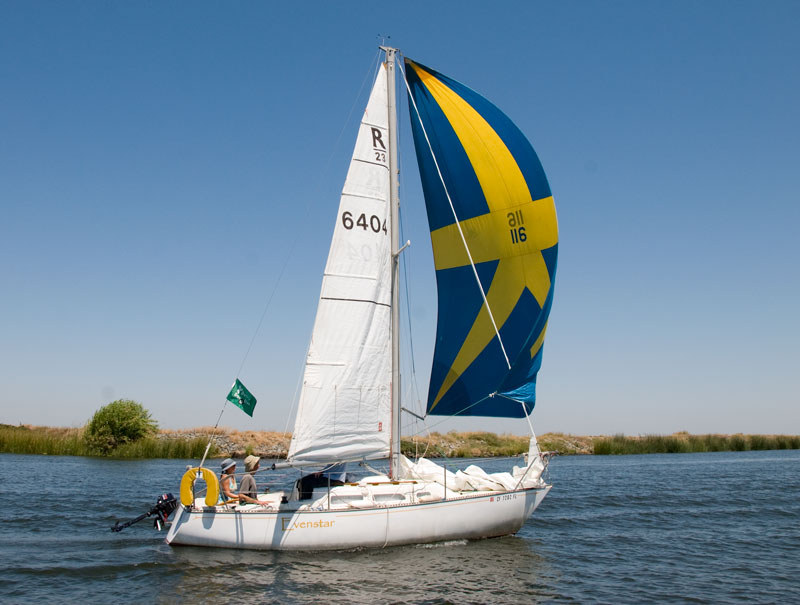 Latitude 38's Delta Doo Dah is a free-form cruising rally: Sailors can travel anytime from late May to early September and explore anywhere their fancy takes them within the eponymous region. To facilitate bonhomie among rally members and offer some structure for those who enjoy that sort of thing, we peppered the season with official Delta Doo Dah events, including last weekend's mini-cruise from Owl Harbor to Stockton Sailing Club.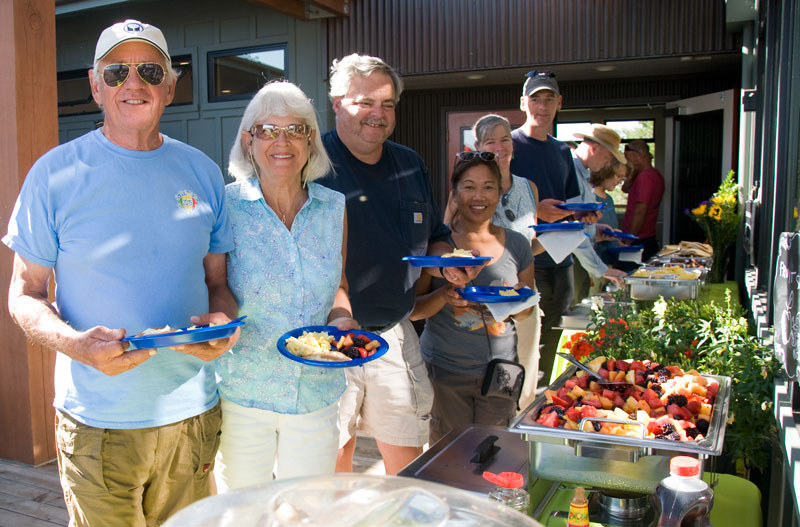 Delta Doo Dah visitors were invited to stay overnight on Friday, August 12, at Owl Harbor for free, and the staff served up a fabulous complimentary breakfast buffet on Saturday morning featuring eggs fresh from the marina's own hens.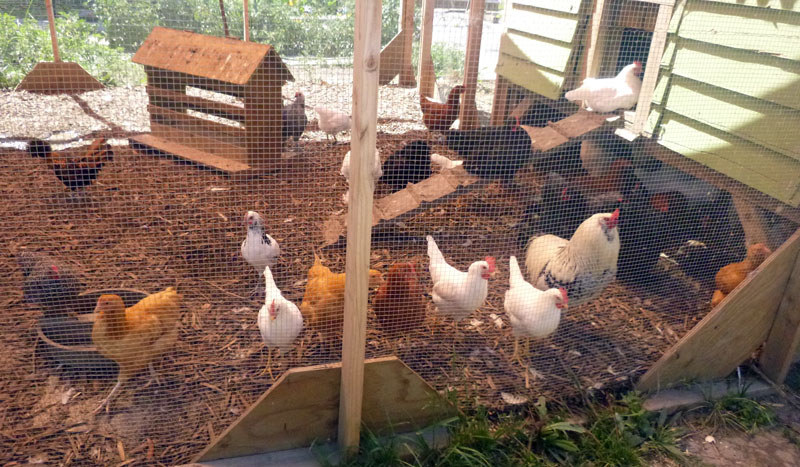 That evening, Stockton Sailing Club had invited the Delta Doo Dah fleet members to join them for their retro Burger Bash & Classic Car Show. A leisurely afternoon sail in mostly light air would get the cruisers there in plenty of time for the 5 p.m. start of the event.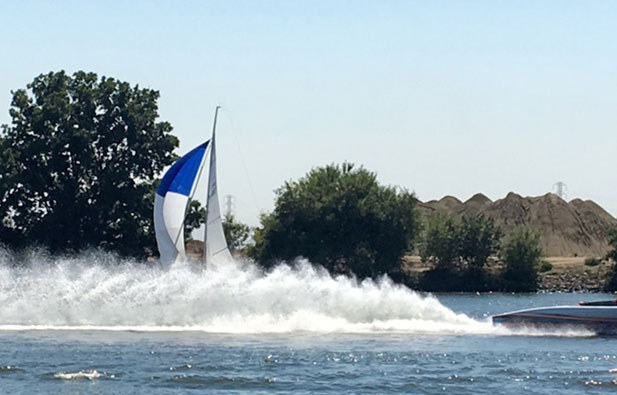 Gregory Towers and Jillian Cripps had planned to base their Ranger 23 out of Owl Harbor for a month, but that's turned into six weeks, so that they can experience more of what Greg calls "Delta delights." On the sail up to Stockton, they anchored at Walter's Island to take a swim. "We were dying of heat." It was calm when they anchored, but then a cluster of powerboats came by and chopped up the water. Their plan for Sunday was to anchor in Mildred Island (which is permanently flooded) and return to Owl on Monday to complete a three-day weekend.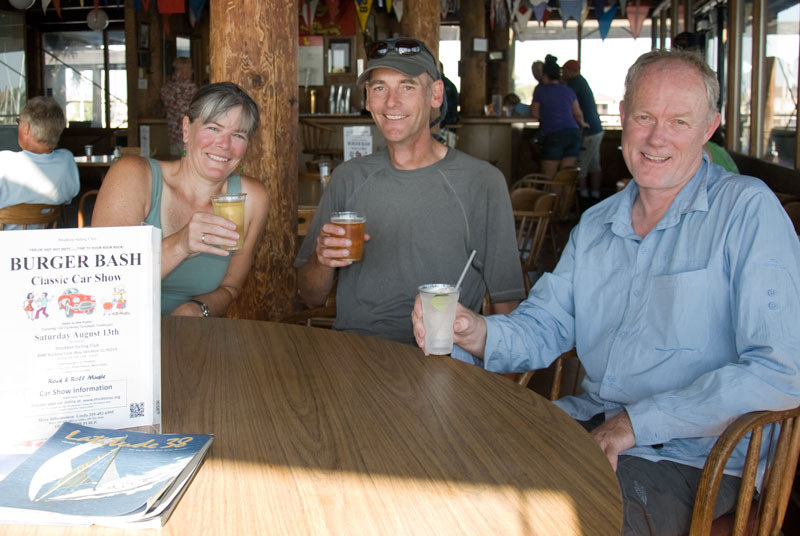 Instead of taking their boat to Stockton, the crew of the Bethel Island-based O'Day 37 Namaste sailed over to Bradford Island, where skipper Larry White has an 'in' — he's the vice commodore of Bay View Boat Club. BVBC has property on Bradford, which is located west of Fisherman's Cut between the San Joaquin and False River. The two couples later drove over to SSC to catch the tail end of the event and socialize with fellow Doo Dah'ers.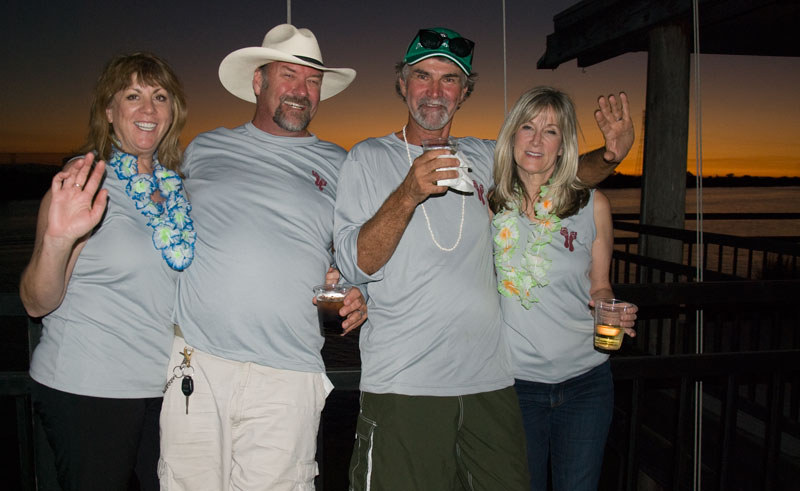 Free registration for the Doo Dah will remain open until August 26. We'll be collecting stories and photos from fleet members through September 1 for inclusion in a feature scheduled for publication in the October issue of Latitude 38.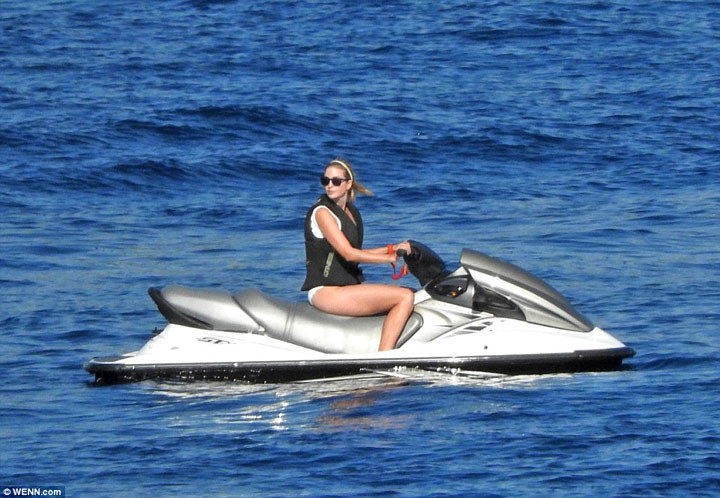 'Yachting with the Enemy' is the headline that the Daily Mail gave to their recent article about global movers and shakers enjoying some R&R on yachts in Croatia.
The DM reports that Ivanka Trump, new mother and the daughter of you-know-which presidential candidate, and her husband Jared Kushner, son of a New York real estate honcho who is in big trouble with the Feds, were vacationing aboard the 450-ft yacht Rising Sun.
The huge yacht was built for Larry Ellison, who later sold it to David Geffen. It may also be remembered that Geffen is the poor boy from Brooklyn who lied about graduating from UCLA in order to land a job in the mail room at a prestigious talent agency in Hollywood. Based on incredible business savvy, the diminutive gay man, now in his 70s, became a multi-billionaire.
Geffen is used to having celebrities on his yachts. Earlier this year in St. Barth, he played host at one time to Oprah Winfrey and her life pal Gayle King, Bruce Springsteen and his wife Patty, Tom Hanks' wife Rita Wilson, Disney CEO Bob Iger, former Beatle Paul McCartney, Dasha Zhukova, and others.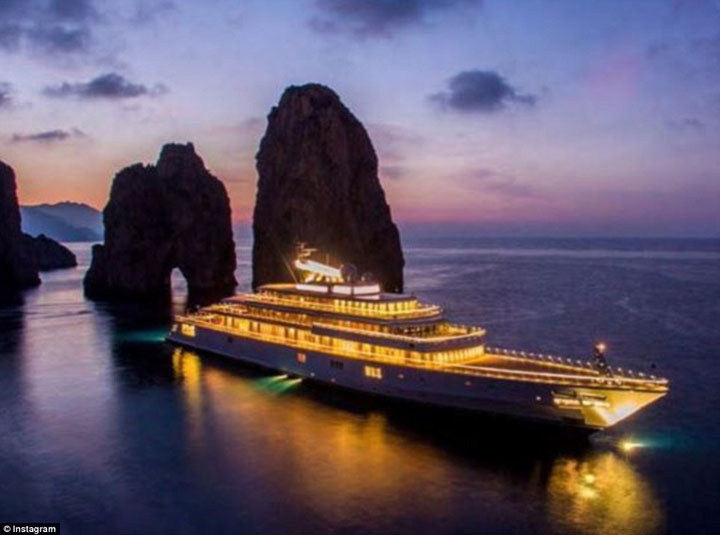 Geffen was one of the earliest supporters of Barack Obama back in 2007, and said horrible things about Hillary Clinton. He famously told a reporter that he didn't like either of the Clintons, not because they lied, but because "they lied with such ease."
Now that Obama is being termed out, Geffen has done a 180 regarding Hillary, and can't say enough good things about her. He is surely not a supporter of guest Ivanka's father's run for the presidency.
Now for the juicy part. Also aboard Geffen's yacht was Wendy Deng. If you don't know who Wendy Deng is, you ought to read up on what might be history's most accomplished social, business and political climber.
Wendy was born into a poor family in China, broke up a Southern California couple by marrying the husband after they brought her to California to go to school, graduated from Yale Business School, married Rupert Murdoch, fell in love with then-British Prime Minster Tony Blair destroying her marriage with Murdoch and destroying Murdoch's long friendship with Blair. Wendy has reportedly also had affairs with several of the most exalted men in tech in Silicon Valley, leading at least one cucked wife to go on a megayacht-buying spree.
As if that weren't enough, Deng has been widely rumored to be the love interest of Russian autocrat Vladimir Putin. Indeed, when we were in St Barth this spring, it was widely believed that Putin and Deng were having a secret rendezvous on a yacht.
That yacht was Russian oligarch Roman Abramovich's 530-ft yacht Eclipse, which was anchored a couple of hundred yards from us on 'ti Profligate. Several times we saw Deng, who, being six feet tall, is hard to miss, getting into and out of Eclipse tenders.
It will come as no surprise that Abramovich — whose longtime girlfriend is Dasha Zhukova, a gradulate of UC Santa Barbara — and Russian strongman Putin are very good friends. So good that Abramovich gave Putin a megayacht.
Eclipse was anchored off St. Barth for several weeks. We don't know how long Deng was aboard, but it was known that neither Abramovich nor his girlfriend Dasha was aboard the monster yacht at the time. The yacht was clearly at Wendy's disposal.
Ivanka, daughter of a US presidential candidate in a country supposedly in a near-Cold War situation with her shipmate Deng's supposed boyfriend, has made no attempt to hide the fact that she and Deng are good friends. She posted their photos on Instagram.
It seems to us that people may disagree on politics, and even which side to be on in a Cold War, but everybody agrees that it's fun to have tons of money and be on megayachts in Croatia.
If the Daily Mail is to be believed, Ivanka and her husband hit the same spots — Dubrovnik, Hvar and Split — that we did earlier this year aboard Greg Dorland and Debbie Macrorie's Squaw Valley-based Catana 52 Escapade, which proves you don't have to be rich or have friends with a megayacht to enjoy the same waters as the rich and famous.
Receive emails when 'Lectronic Latitude is updated.
SUBSCRIBE