What's News for the 2021 Baja Ha-Ha Cruising Rally?
As this year's Baja Ha-Ha draws slowly nearer, we receive reminders and various pieces of information that are essential to sailors embarking on this fun voyage. And regardless of whether you're joining this cruising rally for the first time or the 20th, it's always helpful to keep abreast of the news.
First of all, did your Baja Ha-Ha packet of goodies arrive? They were sent out a couple of weeks ago, so hopefully you now have your 2021 Ha-Ha flag and information.
Next is a rundown of the various berthing and anchoring options from San Diego through to Cabo. The Grand Poobah and Ha-Ha crew (a good name for a band?) have gathered a lot of information about the various marinas such as slip reservations, costs, availability and length of stay, as well as details on nearby anchorages. As there's far too much information for us to include it all here, you can jump over to the Ha-Ha website and read through everything there. The page includes links and phone numbers, so make sure you check it out.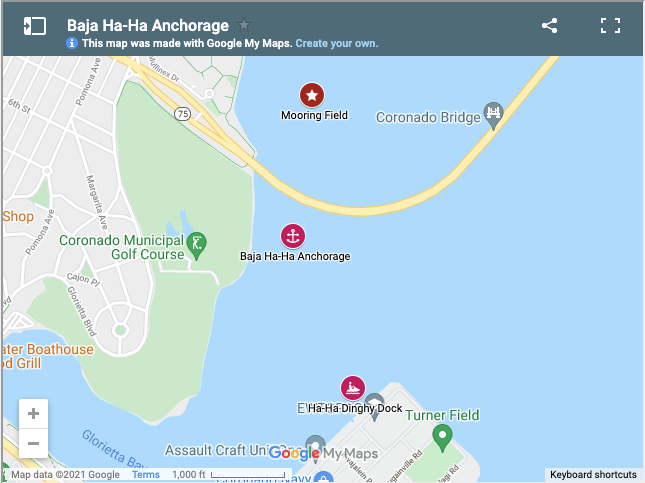 The last piece of news we have for you today is that the Mexico seminars, concurrent with the fall Latitude 38 crew list party, are back! We recently announced the party will be held on September 9 at the Bay Model in Sausalito. As usual, we're planning an informative seminar on cruising in Mexico to be held in the afternoon from 4:30 to 5:45, ahead of the evening's frivolities. Baja Ha-Ha sailors are encouraged to attend this event as they'll hear from Dick Markie of Paradise Village Marina and Geronimo Cevallos of Marina El Cid. In addition, many Baja Ha-Ha sponsors will be attending the party to help cruisers prepare for their voyage south — even those who aren't sailing with the Ha-Ha rally.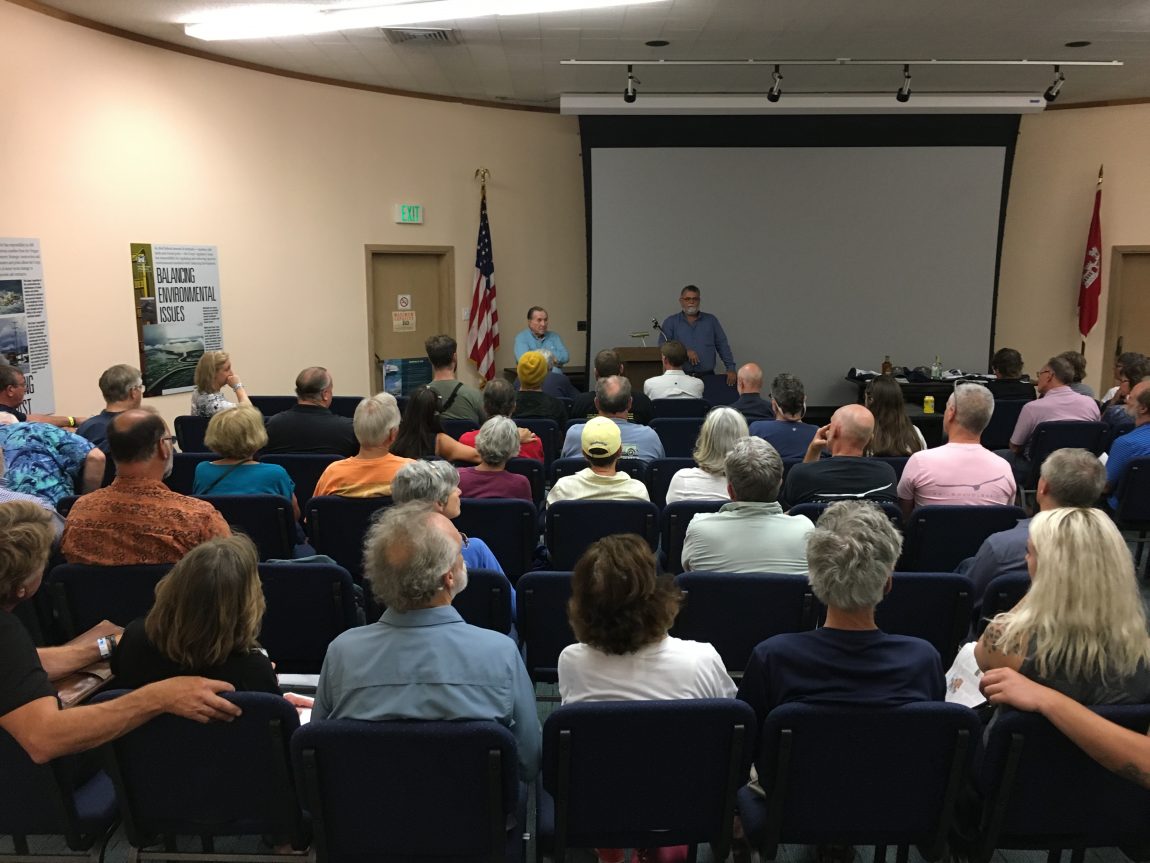 To make sure you get a seat for the seminar, book early, like now, as seminar attendance will be limited. Plus the crew party, which is normally $10, is free to captains and first mates who are signed up for the Baja Ha-Ha. Book your ticket here.
Receive emails when 'Lectronic Latitude is updated.
SUBSCRIBE