Videos, Webinars, Quizzes and Schedule Updates
Webinars and Classes
On February 29, the Cruising Club of America staged a full day of intensive weather seminars. They recorded the presentations and offer them as voice-over slideshow videos. Check them out at https://cruisingclub.org/article/weather-seminar-videos-2020.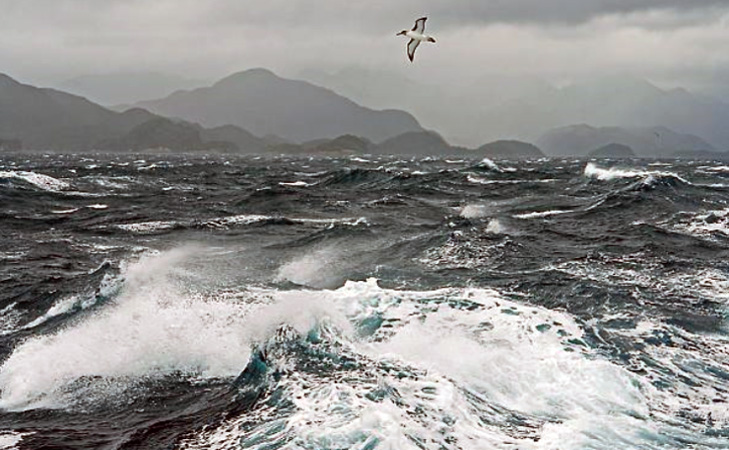 US Sailing's Starboard Portal will go live at 1 p.m. PDT today, presenting a Q&A with Charlie Enright and Mark Towill of 11th Hour Racing Team.
Charlie and Mark will discuss their preparation for The Ocean Race in 2021-2022. They will talk about the 11th Hour Racing Team, the route map, and their sustainability efforts. Viewers, have your questions ready for Charlie and Mark in this Q&A session. More live presentations this week include:
Thursday, April 16, 11 a.m. PDT
Terry Hutchinson: American Magic's Quest for the America's Cup
Friday, April 17, 7 a.m. PDT
Mike Kuschner: Home Fitness by Sailing Performance Training
Friday, April 17, 11 a.m. PDT
Jon Partridge and Todd Riccardi: Dinghy Sailing Isn't Dead — Driving Participation Through Modern Inspiring Sailboats
Available to watch now is Episode 3 of Mr. Childers' Boathouse. "What do we know about the wind? How do we measure it? How can we tell if it's blowing? Join Coach Chris as we build some gadgets and go for a walk in the park to explore the wind in our backyards."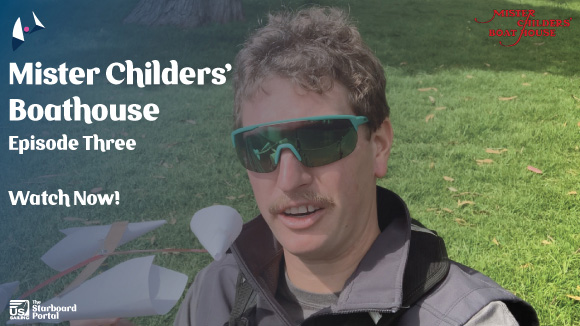 Ullman Sails offers an online seminar: Unlocking Sail Trim.
Quantum Webinars this week include:
Wednesday, April 15, 1 p.m. PDT
Drinks with the Pros
Cameron Appleton with a pro guest. Find out how they got where they are and share some great stories from the journey.
Thursday, April 16, 5 p.m. PDT
Virtual Thistle National Sessions, a Zoom Webinar
Email Greg Griffin
Cleveland Yachting Club plans to host the 75th anniversary of the Thistle National Championship on August 1-7. With high hopes the regatta will take place, the Thistle class put together a three-part webinar series led by Greg Fisher. The first session will feature a panel of the class's top sailors including current National and MWW champion, Greg Griffin, current MWE champion Mike Ingham, and Matt Fisher, last year's MWE Champion, Pan Am gold medalist and Lightning World Champion.
Friday, April 17, 1 p.m. PDT
System Sailing Part 1: The Boat
Sailing coach Wally Cross has developed a systematic approach to help sailors look at their boats differently using numbers and best practices. Part one of the 12-part series starts with the foundation, the boat.
After canceling the 2020 Pacific Sail & Power Boat Show, which would have begun tomorrow, Sail America writes, "We recognize that many of you look forward to our seminar series every year. As a token of appreciation for your continued support, we have created a Virtual Seminar and Resource Library. The Virtual Seminar Library will be updated with new seminars each week."
The 45,000 square-foot historic Craneway Pavilion in Richmond was to have been the on-land site of the boat show. Instead, it has been repurposed into an auxiliary sick ward.
Quizzes
Test your knowledge and brush up on facts with UK Sailmakers' Racing Rules quiz at www.uksailmakers.com/rules-quiz-program.
Spinnaker Sailing San Francisco sent out a quiz about weather yesterday. Maybe watch the Weather Seminar referenced at the top of this post then test your new-found wisdom here: www.spinnaker-sailing.com/navigation-weather-quiz#mybook.
Turning the Corner
We'll leave it to the health care experts to tell us when we've 'turned the corner' on the pandemic, but we can already see that we've turned the corner on sailing events. Starting in the week ending with Friday, March 13, cancellations poured into our inbox. Now the announcements of SIP alternatives, as evidenced above, have outpaced the slowing trickle of cancellations. Here are the latest of the latter:
US Sailing and the Pensacola Yacht Club have postponed the 2020 U.S. Youth Sailing Championships. The premiere youth sailing event was originally scheduled for June 20-24 in Pensacola, FL. In early May, US Sailing expects to release more information about the event status and possible rescheduling. The application and registration periods will remain open until further notice.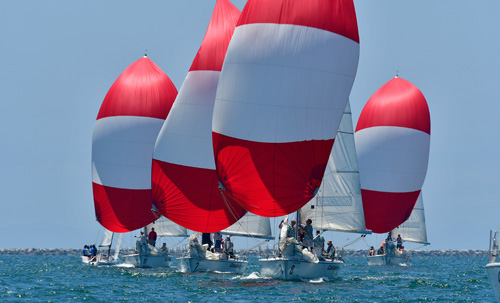 Alamitos Bay and Long Beach YCs, the organizers of Ullman Sails Long Beach Race Week, have canceled the regatta scheduled for June 26-28. The clubs look forward to hosting the next LBRW on June 25-27, 2021. All current paid entrants will receive automatic entry fee refunds.
Receive emails when 'Lectronic Latitude is updated.
SUBSCRIBE