US Coast Guard Has Busy Week Offshore
Earlier this week we reported a US Coast Guard mission to rescue a 23-year-old woman who had accidentally swallowed antifreeze while sailing from Astoria, OR, to Hawaii with her father. The story received numerous comments, many praising the efforts of the Coast Guard, which, due to the position of the vessel, required the coordination of crews from four USCG sectors and air stations, plus a paramedic from the San Francisco Fire Department.
The other frequent comment was regarding the question, "How did the woman accidentally swallow antifreeze?" We contacted USCG's 11th District search mission coordinator, Douglas Samp, to ask that, and other questions.
"I don't know," Samp replied. According to the woman's family, the pair had left Astoria on August 9. They had been planning the trip for two years and everything was reportedly going well — they were fishing, and having a good time. Samp was unable to disclose the woman's name, but said she was being treated in the ICU department of Zuckerberg San Francisco General Hospital and Trauma Center (ZSFG). The woman's father is currently sailing their vessel, Cibola, to San Francisco, and is expected to arrive this weekend.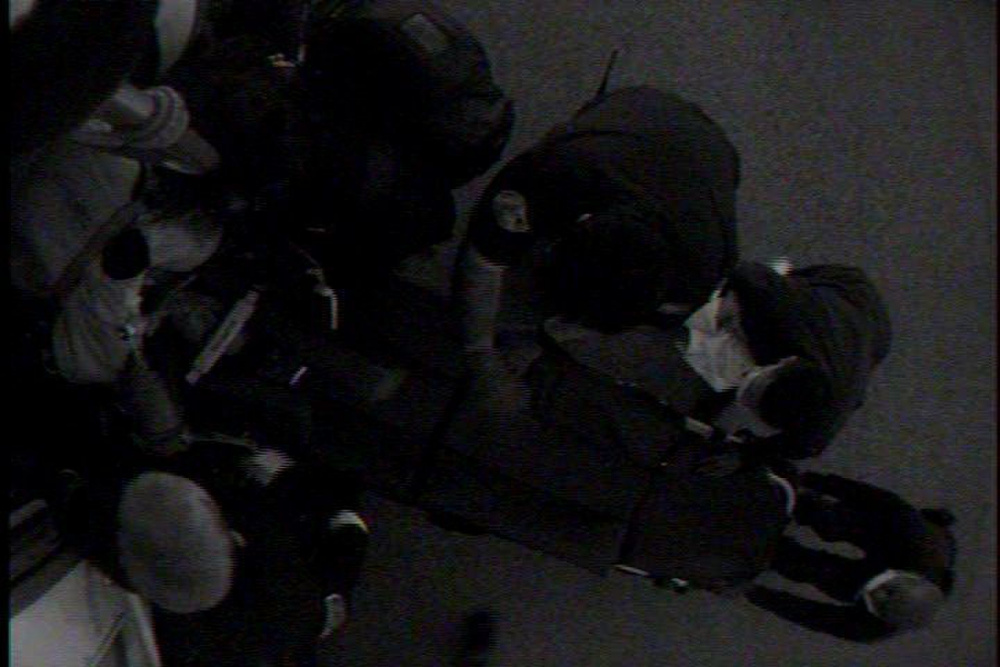 Samp went on to say that it had been a busy week for the USCG, as they had responded to another two sailboats calling in emergencies, and a report of a sailor who was overdue after departing Santa Barbara for San Diego.
On Wednesday we received an email from Coyote Point Marina's harbormaster Mark Bettis that a sailboat named Tiger Princess had been dismasted and activated its EPIRB approximately 200 nm west of Cape Mendocino. Samp confirmed the EPIRB was activated at around 5:50 a.m. and that the sailor also made a VHF mayday call. The EPIRB was Japanese-encoded; hence the incident was reported to Japan's Rescue Coordination Center (RCC).
USCG launched a C-27 fixed-wing aircraft out of Air Station San Francisco and located the Tiger Princess approximately 260 nm west of Bodega Bay. A nearby merchant ship, Falcon One, had been alerted to the situation and was able to divert and recover the vessel's sole occupant. The ship proceeded to Los Angeles.
In a separate incident, the sailing vessel Leviathan was transiting approximately 370 nm west-southwest of Point Conception when in 60-knot winds it encountered difficulties with its sails. The solo sailor then started motoring; however the engine failed and the vessel was now adrift. The M/V MSC Antonella, which was on a voyage from Ensenada, MX, to Yokohama, Japan, happened upon the stricken vessel and picked up the sailor. MSC Antonella continued to Japan, where the American Citizen Services at the US Embassy Tokyo and Rescue Coordination Center Japan have been notified.
Lastly, Samp told us that a 62-year-old had departed Santa Barbara aboard a wooden 1940s racing sailboat, headed for San Diego, and had failed to check in with his friends ashore. According to the friends, the sailor had been checking in every few days. The USCG opened a search. The vessel was located at a fuel dock in San Diego, and the sailor was eventually discovered to have gone ashore to visit a friend.
While we often hear stories of USCG's rescue missions, it was interesting to chat with Samp, who oversees four USCG sectors. Most of the stories the community hears involve missions in which the Coast Guard is actively involved in recovering injured or stricken sailors. What we don't hear about is all the work that goes into simply monitoring the movements and communications of the possibly hundreds of vessels that can be on the water at any given time.
In conclusion, we urge all sailors to be safe, comply with safety and safety equipment guidelines, and be thankful that the USCG is keeping an eye out for us all.
Oh, and by the way, if you happened to see a helicopter with a red flashing light hovering above the water over near the Bay Bridge (during those horrendous winds that raged through the Gate) on Tuesday evening at around 7 p.m., the mission was a training exercise involving a helicopter from Air Sector San Francisco and vessels from Station Golden Gate. So even when they're not out saving people, the Coast Guard crews are busy practicing for the real thing.
But wait, there's more!
This report landed on our desk just as we were about to publish:
"SAN FRANCISCO — The Coast Guard and partner agencies are salvaging a disabled sailboat Friday after rescuing a man from the boat approximately a half mile west of Rockaway Beach Thursday."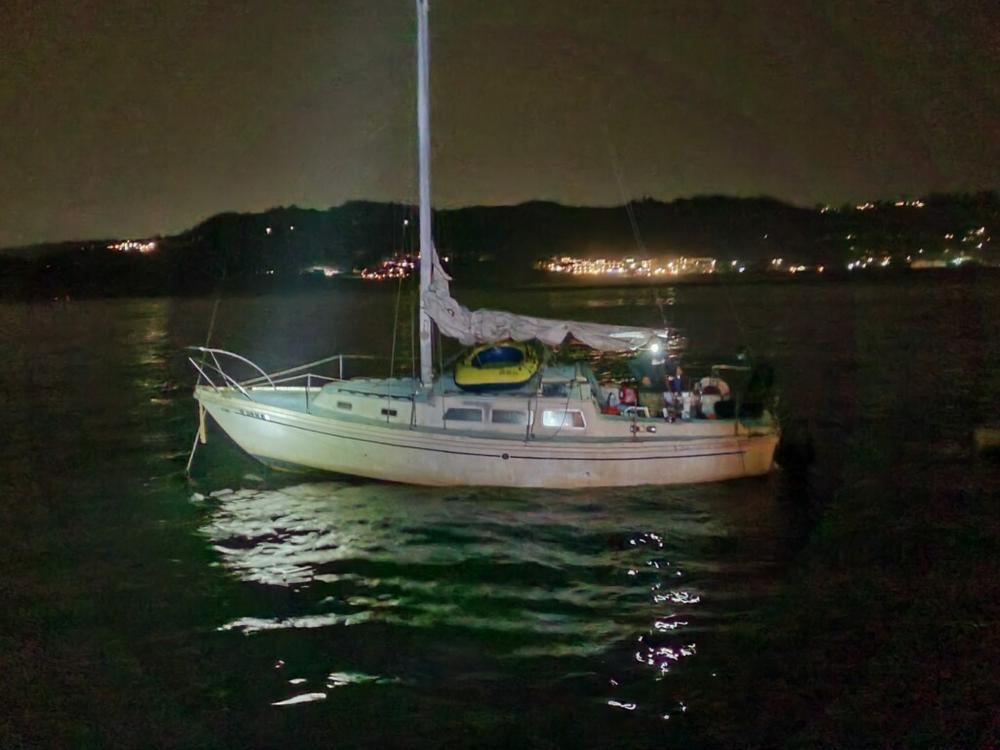 "Coast Guard Sector San Francisco's incident management division personnel contracted Parker Diving to tow the disabled 30-foot sailboat to the Army Corps of Engineers facility in Sausalito Friday as a precautionary measure to prevent pollution due to the amount of petroleum and flammable products aboard.
"It was determined that it would be unsafe to remove petroleum and incidental hazardous materials while underway, so they are scheduled to be removed after the sailboat is moored in Sausalito.
"The boat operator contacted Coast Guard Sector San Francisco watchstanders Thursday morning reporting his sailboat was anchored and disabled approximately a half mile west of Rockaway Beach.
"Watchstanders directed the launch of a Coast Guard Station Golden Gate 47-foot Motor Life Boat (MLB) crew at 7:32 a.m. The boat crew arrived on scene at 8:31 a.m. and transferred the man to the MLB after he reported feeling faint.
"Due to potentially hazardous materials aboard the boat the MLB crew determined it was unsafe to tow the boat, re-anchored the sailboat, and transferred the operator to emergency medical services personnel at Station Golden Gate where he was reported in good condition.
"There were no reports of pollution Thursday evening."
Receive emails when 'Lectronic Latitude is updated.
SUBSCRIBE