Update Your Dad's Wardrobe for Father's Day with Latitude 38 Logowear
Is your father one of those dads who likes to wear a terribly daggy (Australian for grungy) old T-shirt or hat all the time? And to your deep embarrassment, does he claim it's his favorite and wear it out in public, particularly when you're with him? Don't worry, you're not alone in this; we think most dads have gone through this phase. Some are still in it. But we have a solution: Update your dad's wardrobe by giving him Latitude 38 logowear for Father's Day. It's a win/win — he gets to strut his stuff wearing the coolest gear on the Bay, and you get peace of mind knowing your personal-fashion reputation will remain intact. In fact, it will even get a boost.
Here's an idea — post a photo of your dad (preferably on a sailboat) wearing his favorite T-shirt or hat on Latitude 38's Instagram page with #Latitudedads, and to honor dads everywhere, we'll share the photos on 'Lectronic Latitude. We'll even send a few lucky dads a new Latitude 38 T-shirt or hat. Does that sound like a good deal? We'll announce one daggy-dad winner each Friday until Father's Day. That's four Fridays, so we should have four winners. But what about everyone else?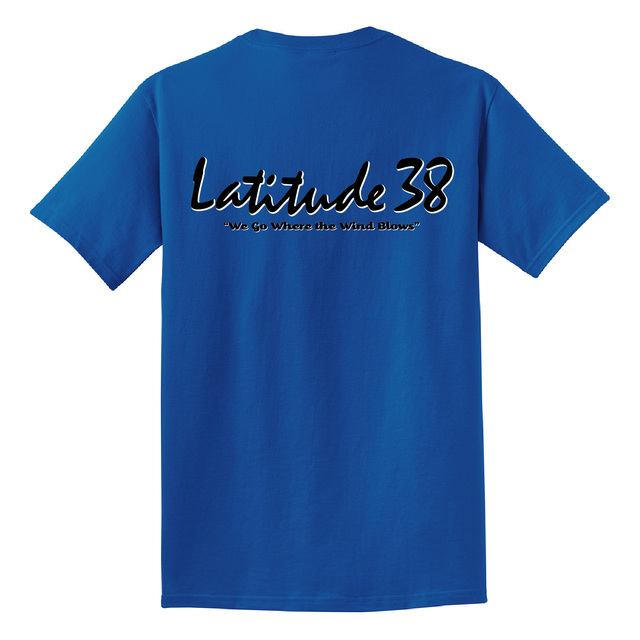 To be sure your dad gets to enjoy a new Latitude T-shirt or hat, check out Latitude's logowear and place your order before 5 p.m. on June 11 for delivery before Father's Day.
Of course the danger is that the new item will become his favorite and find its way into the ranks of dagginess, but you know where to find new ones, so check it out now!
Receive emails when 'Lectronic Latitude is updated.
SUBSCRIBE