The New Normal in Paradise
The island cruising story continues to evolve quickly as island nations react to global news and health guidelines. We pass on some of the latest updates here, but, given the pace of change, we advise all cruisers to check in with island governments and/or cruiser nets for the latest updates about their intended destinations.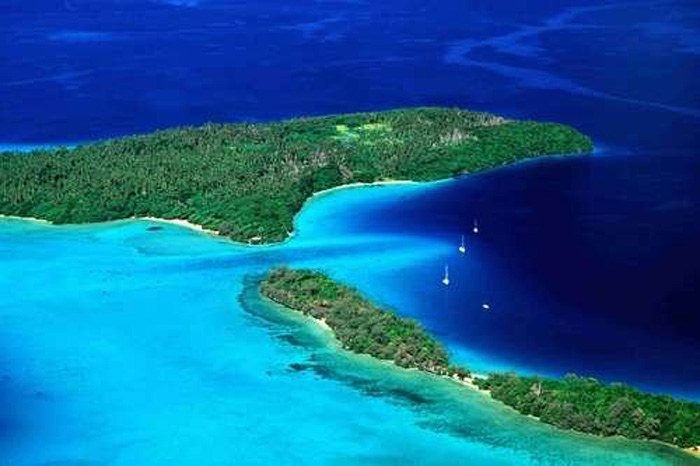 French Polynesia
Andy Turpin, director of the Pacific Puddle Jump, sent out the information below to rally participants and suggests all cruisers pass the information along to other cruisers if they're able.
"In reaction to the COVID-19 pandemic, arrival policies for French Polynesia continue to evolve. One point of good news: Authorities have relaxed the previously-reported requirement that arriving yachts undergo a 14-day quarantine, apparently accepting the logic that if sailors arrive with no symptoms after spending several weeks at sea, they are probably beyond COVID-19's incubation interval and are not at risk.
"However, JRCC Papeete issued the following mandate today:
"Due to international health situation, before arriving ashore or anchoring in French Polynesia, all merchant or pleasure ships must report to JRCC (by radio, phone, email or satellite communication) any person on board, crew, passenger, with symptoms of suspected fever and cough. This person must be isolated from the other people on board. JRCC Tahiti will establish a medical radio consultation.
JRCC phone: + 689 40 54 16 16
Radio: 16 Sécurité Sécurité Sécurité
MF SSB: 8201 KHZ – 2182 KHZ
Mail: [email protected]
"Registered Pacific Puddle Jump rally members are asked to email Andy Turpin for the appropriate form, named DPAM FICHE PAR NAVIRE. It will be posted on the  PPJ website soon. Andy will then forward them to the Maritime Affairs office.
"If you are in radio contact with other westbound vessels that are not registered with the PPJ, please advise them of this new requirement. We will be happy to handle their info also."
Caribbean
We also heard from Greg Dorland, now on board his Catana 52 Escapade in Grenada. He wrote on Monday, "Yesterday I was feeling pretty good about being semi-permanently self-quarantined on Escapade here in the Eastern Caribbean. Today not so much, as I started to get emails from friends cruising the islands asking if I knew if this or that island is still open to private boats. Turns out a lot of island countries are closing their borders."
Just now we got the following update from Greg: "Grenada is closing to new incoming yachts at midnight tonight." Update as of 3/19/20 – "they will allow yachts in after a 14-day quarantine." A cruiser who was given this information as they were checking in to Grenada today at the customs office passed along this news.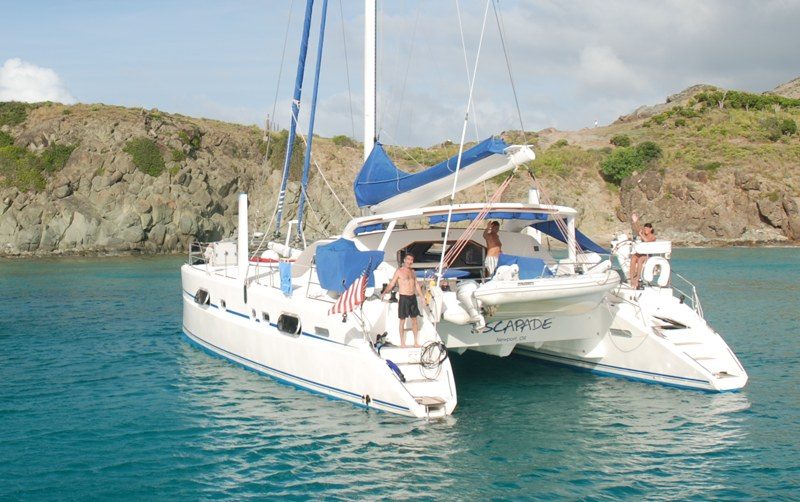 Greg also asked if we might find a way to keep an updated list of the circumstances for boat owners cruising the islands, perhaps planning to return to the US from the islands, and what might be allowed or not allowed.
We'll do the best we can with updates in 'Lectronic Latitude and are happy to pass on information sent our way. Andy Turpin and the Pacific Puddle Jump are doing all they can to help participants and other cruisers with information from the entire South Pacific Cruising Network. Cruisers should also feel free to add information and updates to the comment section of these posts. All updates will be linked from our Heading South page.
New information from French Polynesia added here on 03/19/20: "Also, we have decided to refuse access to the territory of non-residents in French Polynesia." This is in a document issued by the government issued yesterday. You can read the entire document here. (We used Google translate to convert to English.) It also has a request to the entire population of FP which we think is valuable to all of us wherever we are: "I invite you all to the utmost rigor in your behavior. Avoid contact, limit travel to what is strictly necessary. Be responsible citizens to prevent the virus from spreading." Edouard FRITCH, President of French Polynesia
Additionally, Australia, New Zealand and Tonga have closed their borders. If you're in the South Pacific now, for the moment, you have to stay there.
Receive emails when 'Lectronic Latitude is updated.
SUBSCRIBE