Trader Joe's and Two Years Before the Mast
One thing we do like about Trader Joe's, beyond great pricing on food, is the sailing imagery they utilize in their stores. The store's roots in California are a reminder of the early trading days of sailing ships along the California coast. How did we make that leap? We're rereading Two Years Before the Mast by Richard Henry Dana Jr., first published in 1840, about his two-year voyage from Boston around Cape Horn to California. We'd forgotten how beautifully it captured the early trading along the coast of California before it was a state and before there were harbors, breakwaters, marinas or any sort of facility to support the marine trades. Anchoring off San Diego, Dana Point, Santa Barbara, Monterey and San Francisco in 1835 was a raw experience for mariners, with a long row to a rough beach landing to conduct their primary trade in cowhides.
Fast forward almost 200 years, and the coast has been reshaped and the transfer chain of goods from ships offshore to the shelves of Trader Joe's has been dramatically transformed. Richard Henry Dana Jr. was picking up cowhides, while we are looking for the perfect avocado.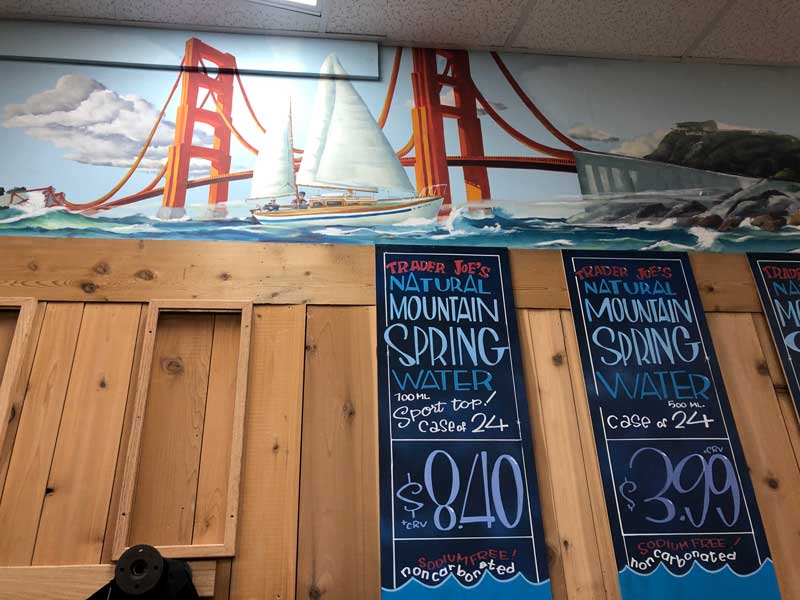 The challenge of shopping at Trader Joe's is all the plastic. A couple of years ago they made a huge commitment to reducing/eliminating the plastic from their stores, but we think the pandemic has slowed that down and made it worse at all stores. There's a nice sailing drawing of clean, green sailing on the Bay right above their great "deals" on water in plastic bottles. Ugh.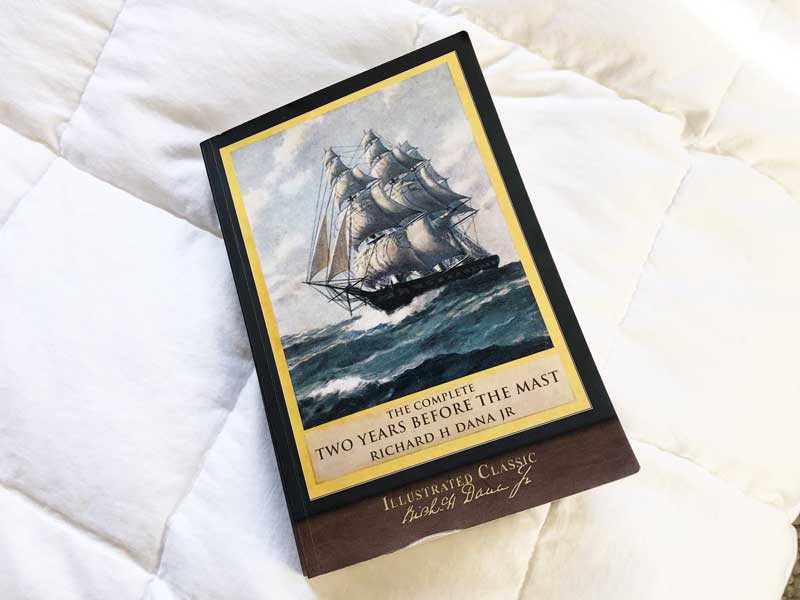 If you're a California sailor and you haven't yet read Two Years Before the Mast, it's a must-read. It's also interesting to reflect on our current coastal trading as we pick our way through the plastic-packaged food with the sailing backdrop to remind us of how hard it is to change our collective course.
Receive emails when 'Lectronic Latitude is updated.
SUBSCRIBE