Tracking Winter Sailing Under Hazy Skies
Winter days are good sailing days on the Bay, and you don't even need to own a boat to enjoy them. Here's proof: Dana Dupar was out last weekend, crewing aboard the Beneteau 393 Irie, so he sent us an email and a couple of photos. And be warned, 'sailing-envy' may occur.
"One great thing about winter sailing on the Bay is you get to experience weather patterns different from the nuking westerlies and fog of summer down in the Slot. I was crewing on Irie on Saturday and we covered 26 nm over 4.5 hours of sailing. Although the forecast was for 8 – 10 knots out of the NNW, we had a chilly 12 – 20 knots N, under a hazy sun."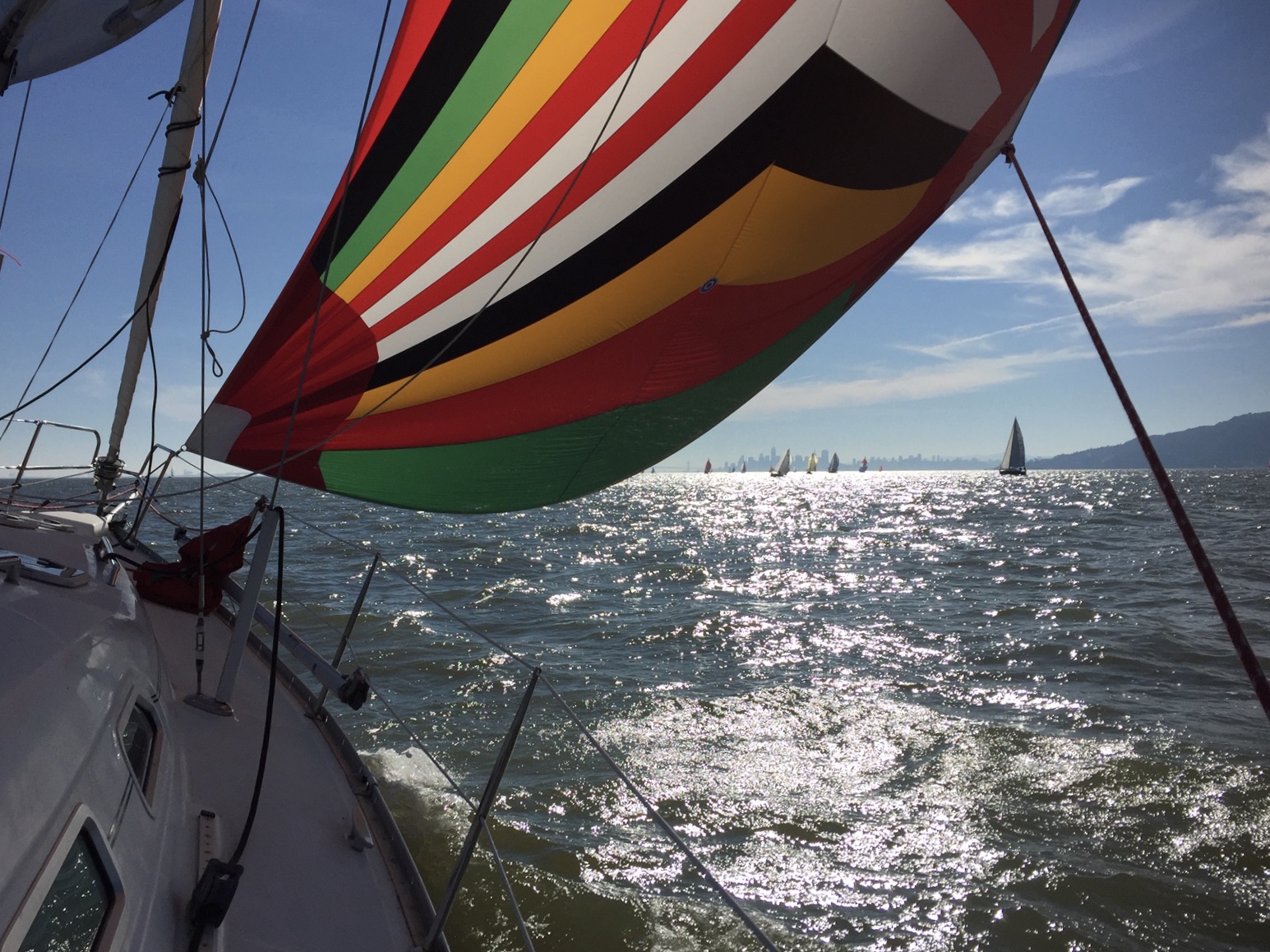 "As usual we chose our route based on wind and tide by first heading for Raccoon Strait, but fog shrouded Richmond, so we jibed and headed for the Gate, which had no fog. What? It was a great experience to sail out past Point Bonita and back under the Bridge with only one tack, which was done to avoid traffic.
"After drifting in the lee of SW Angel Island for lunch (another oddity) we sailed east through Raccoon Strait and back west again without the need for a tack. That doesn't happen often. One more east-west reach to just enjoy the fresh breeze, and back to Clipper Yacht Harbor, to which we could have sailed all the way on the NW breeze."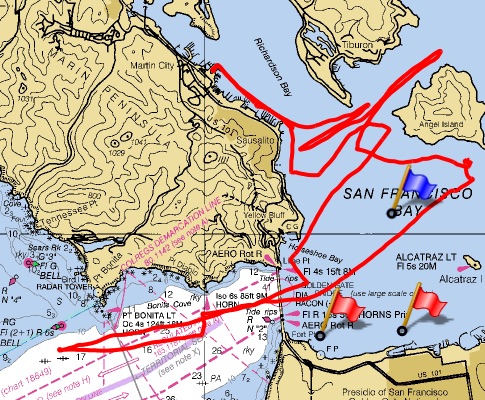 "It would have been a great day for racing, and I fantasized about sailing the Three Bridge Fiasco under such conditions. I'm looking forward to more winter days on the Bay."
With Christmas only two sleeps away, are you getting ready for a long weekend of sailing? Take your camera, or phone, and send us two or three of your favorite shots from your sail. Remember to include your boat name, type, and where you were sailing and who was aboard. And by all means send us a photo of your track!
Receive emails when 'Lectronic Latitude is updated.
SUBSCRIBE