Today's Women Making Tomorrow's Sailing History
Earlier this month we shared a story about Capt. Mary Patten, in recognition of Women's History Month. There are no doubt many women who have made their mark on their particular field, but we're most interested in women who have made their mark on sailing. And we believe there is no reason to focus only on historical sailing women. There are countless women who are forging a career in sailing today, creating the historical sailing women of the future.
A good example is the crew of the Bay Area's tall ship Matthew Turner. Not only are many of them women, but so are the captains. Of Matthew Turner's five rotating captains, four have been women — Emma Hathaway (a former skipper aboard Freda B and of many tall ships on the East Coast), Rebecca Johnson, Cassie Sleeper, and Heather Richard.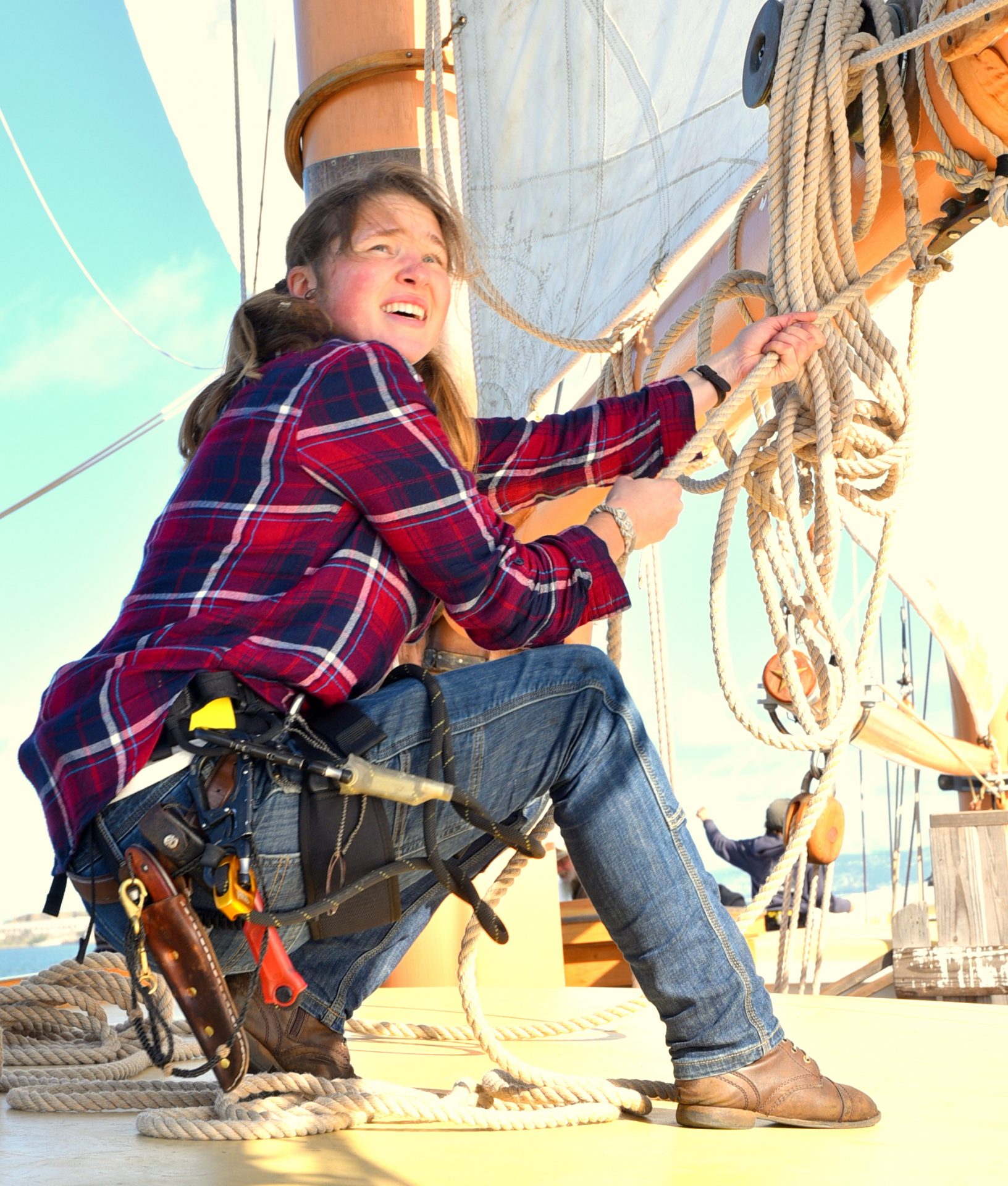 We could write more about the amazing women across sailing's history, but instead, we're going to share the words of Steven Woodside, Call of the Sea volunteer and board member who so eloquently recognized the history-making women in a recent newsletter.
"For centuries, with very few exceptions, the maritime world was dominated by men. In recent decades, particularly in the S.F. Bay Area, the patriarchal nature of this world began to change. As we celebrate Women's history this month of March, consider the extraordinary life of Marin County resident Louise Arner Boyd (1887-1972), who beginning in the 1920s led several significant North Sea and Arctic scientific expeditions. Her adventures are the subject of two books, one written by Call of the Sea volunteer David Hirzel — The Socialite and the Sea Captain: Louise Arner Boyd and Captain Bob Bartlett at Sea 1941. A second was written by Joanna Kafarowski — The Polar Adventures of a Rich American Dame: A Life of Louise Arner Boyd.
Consider also the lives of thousands of women who flocked to the Bay Area during WWII to work in the shipyards. At the beginning of 1940, there were only 36 female shipyard production workers in the entire country. By 1943, there were 160,000. Right here in Sausalito, more than 4,000 women were employed at Marinship by the end of 1943 — nearly one-fourth of the workforce. There were 1,201 female welders, 40% of all welders in the yard. An equally dramatic change was the entrance of black workers — Marinship at War: Shipbuilding and Social Change in Wartime Sausalito by Charles Wollenberg.
"During the 1950s and 1960s, however, the gates to the shipyards and other maritime trades were again mostly closed to women. It was not until the 1970s that exceptional women were able to reopen some gates, and chart a course for following generations of women to take vital positions in the maritime industry. One such pioneering woman is Nancy Wagner, one of the first women admitted in 1974 to the Kings Point US [Merchant Marine] Academy and the first female ship pilot in the United States, guiding ships entering and leaving our challenging San Francisco Bay. Her story, and the stories of other pioneering women mariners, appears in a SF Maritime Park article on Women in Maritime History. 
"At Call of the Sea, we take pride in employing women mariners in all aspects of our ship operations. Last year, at times we sailed with an all female crew, including captains Rebecca Johnson, Cassie Sleeper, Heather Richard and Emma Hathaway."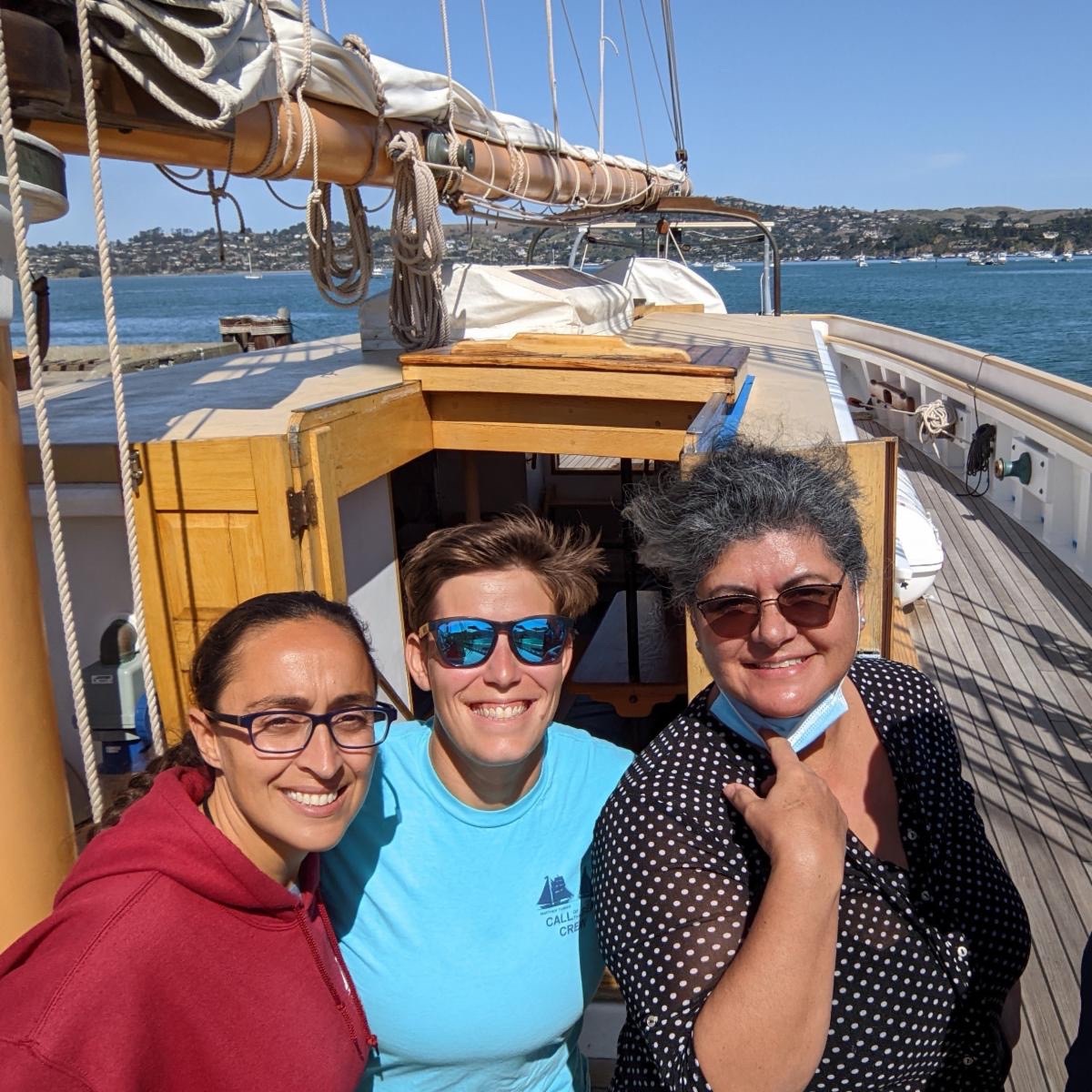 "It has taken us a long time to achieve a workforce that is more inclusive of women. We are not going to stop now. As Madeleine Albright put it, 'It took me quite a long time to develop a voice, and now that I have it, I am not going to be silent.'" — Steven Woodside, Call of the Sea.
Who are the women making history in your own sailing world?
Receive emails when 'Lectronic Latitude is updated.
SUBSCRIBE