Ryan Finn's Solo Sail From New York to San Francisco a Success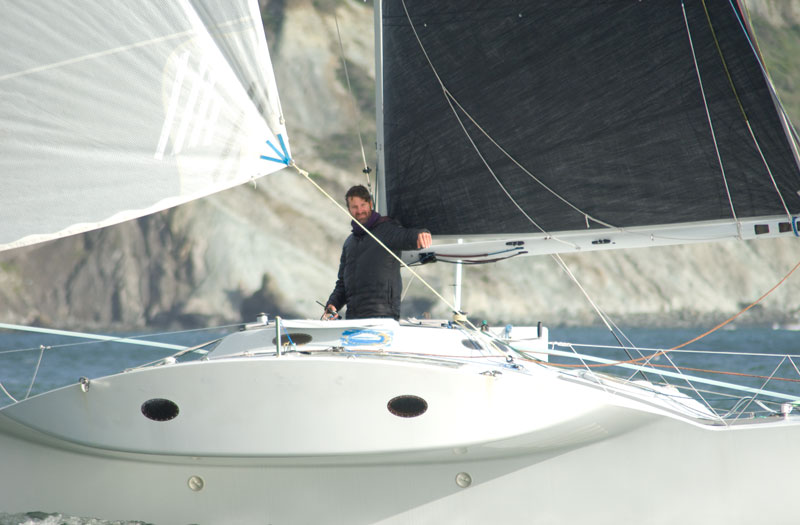 At 6:04 p.m. on Thursday, April 21, Jzerro and Ryan Finn passed under the Golden Gate Bridge in an amazing display of seamanship, boat design and adventure. But the last miles to the Gate were not easy. In his only downbeat post during the whole trip, he mentioned the frustration. "I was hoping to glide under the Golden Gate Bridge at noon today, and that was a conservative estimate. Well that's well out of the window now. I'm drifting at 3 knots toward S.F., which is unbearable at this point. 56 miles at 3 knots is far, far away.
"Clearly the Pacific is not done with me, and punishing me for assuming there would be stable wind for the final part of this voyage. Assume nothing. My friends and family are already in S.F. waiting. It hurts to think that I could be out here for another day, but I have to accept that as a possibility. Unfortunately, the only entertainment I have on board is waiting for a weather file to download, so I'm partially at fault for continuing to suckle at that teat of misinformation. I now look at the weather models the way I look at a children's show, with the costumed host singing and dancing in front of a smiling sun and inflatable trees. Meanwhile, I'm stuck in what feels more like a David Mamet play."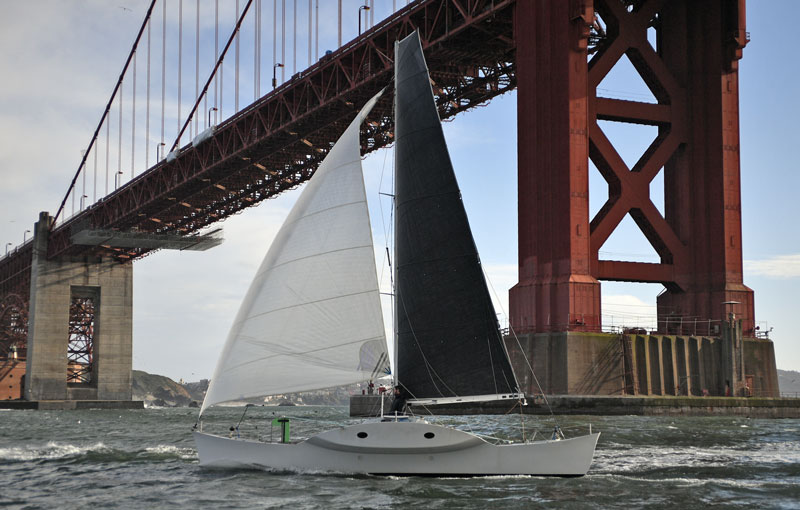 We've been there too, waiting just outside the Gate, knowing it's windy just ahead but it's taking forever. Ryan and Jzerro finally received enough wind to make it on a flood current in daylight. At the Richmond Yacht Club docks, Ryan summed up the journey. "It's pretty presumptuous for me to think I can sail nonstop from New York to San Francisco in a 36-ft boat, right? By the time I got to Brazil I thought, 'If I just make it around Cape Horn, that's all I want.' Leaving New York in winter was hard as shit. Getting around the Horn was hard. Going up the Pacific Coast is hard. This was a hard trip. Those guys that did this in square-riggers were incredible." And he did all that singlehanded. Incredible.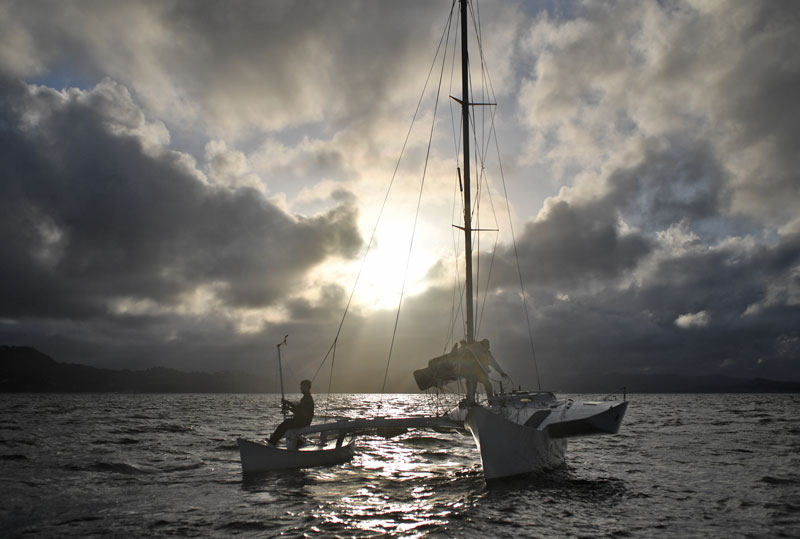 Receive emails when 'Lectronic Latitude is updated.
SUBSCRIBE