A Slow Jaunt to the Farallones
Saturday's OYRA race around the Farallones was a slow, gray affair. Pat Broderick of the Wyliecat 30 Nancy is preparing a report for the July issue of Latitude 38. Nancy was the only boat that showed up for the Shorthanded (SHS) division. Pat commented, "We spent an hour and a half about 400 yards away from the deepwater channel buoy #1 with the Lightship buoy on the horizon and not getting any closer. It's surprising how much early flood there is that far out. Wind speed about 3 knots, boat speed through the water about 1.5 knot, but over the ground more like 0.7."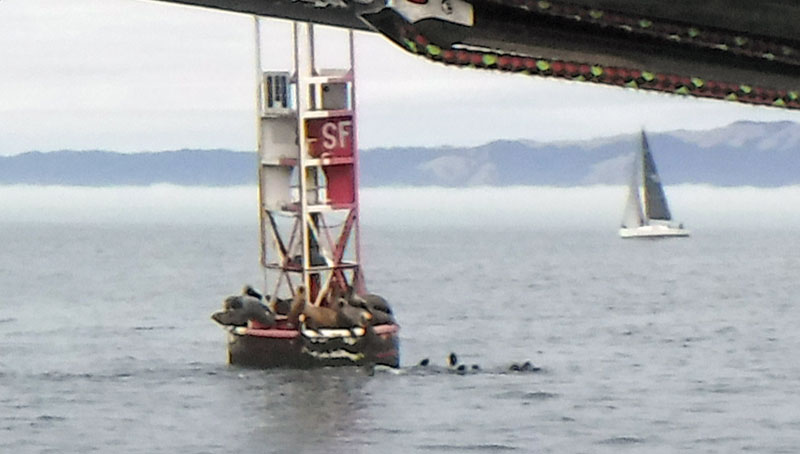 "We had a fun race," reports Mark Dowdy, who sails the Synergy 1000 Sapphire. "Surreal conditions, with a light breeze often not reaching all the way to the water, so we were cruising along in glassy seas. We had a spectacular rounding in the backward direction, with very little swell running. It was pretty much two sails out, set the kite to round, then back to two sails until we were past the channel coming back in, when a nice little southerly filled. (Pegasus did a great job of positioning for that and dusted us there!")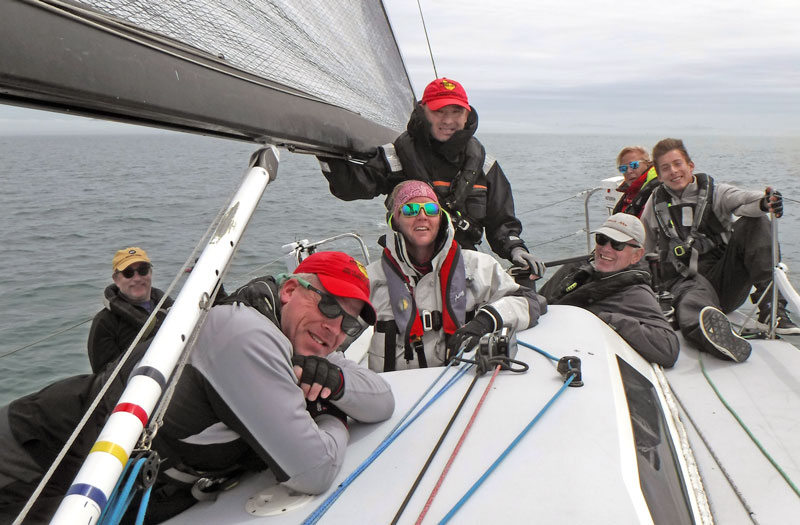 Pegasus, sailed by father and son Stephen and Patrick Lewis and Joel Hulse, corrected out to first place overall with an elapsed time on the course of 10 hours, 3 minutes and a corrected time of 10:46:05. Pegasus is a 36-foot sloop home-built by Dan Newland.
Nine of the 24 starters were unable to finish. Those in the fastest division, PHRO 1, had the highest percentage of finishers. (Pegasus and Sapphire were among the PHRO 1 entries.) See results on Jibeset.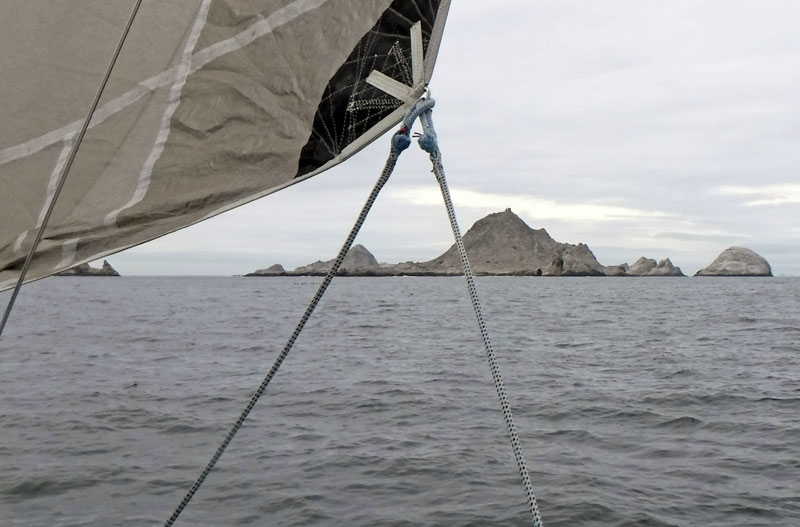 The next opportunity to catch a whiff of the stinky rocks will come on June 18, when the Bay Area Multihull Association will run their Doublehanded Farallones Race, rescheduled from stormy April 9. The DHF has 52 boats signed up! BAMA will accept new registrations through Thursday, June 16.
Receive emails when 'Lectronic Latitude is updated.
SUBSCRIBE