Shipyard Brewing Comes Aboard Ronnie Simpson Racing for Global Solo Challenge
Ronnie Simpson is currently in the mid-Atlantic aboard his recently rechristened 50-ft Global Solo Challenge entrant Shipyard Brewing (formerly Sparrow). Shipyard Brewing came on board as a title sponsor for Ronnie on August 30, bringing additional resources to his solo circumnavigation campaign. Shipyard Brewing was also a sponsor of Bruce Schwab's Ocean Planet Vendée Globe campaign.
Ronnie and Shipyard Brewing (which includes both the boat and some beer), and longtime friend and crewmate Ed McCoy, are now on their way from Maine to Spain for the start of the race in A Coruña. It is a reverse-handicap race, meaning the slowest boats in the fleet start first, and start dates are calculated up front so the first boat home wins! Dafydd Hughes' S&S 34 Bendigedig started over two weeks ago, while Shipyard Brewing is still crossing the Atlantic toward the start line. Ronnie will start his race on October 28, along with fellow West Coaster David Linger on his Class 40 Koloa Maoli. The last boat to start will be the Volvo Ocean 70 Black Betty, on January 6.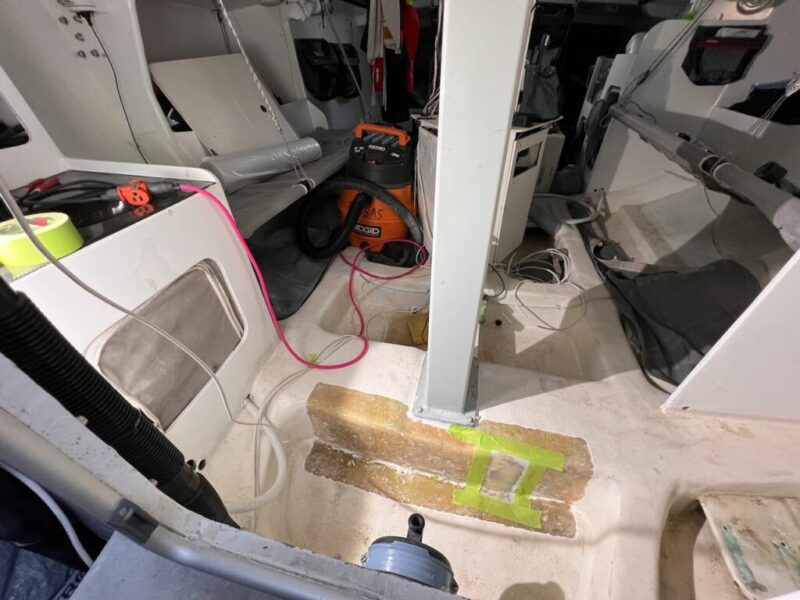 Since our last update, Ronnie has been busy in the Maine Yacht Center in Portland, doing final preparation for the Atlantic crossing and his eventual race start. After going back into the water in August, they were doing sea trials when they discovered cracks near the mast step requiring repair, and thus setting back the timetable for the boat's departure. Ronnie and crew Ed McCoy were able to finally set off on September 3, only to be faced by Hurricane Idalia lining up to cross their track toward Spain. Ronnie and Ed decided it would be wisest to take a detour to South Shore Marine in Chester, Nova Scotia, to let the storm pass.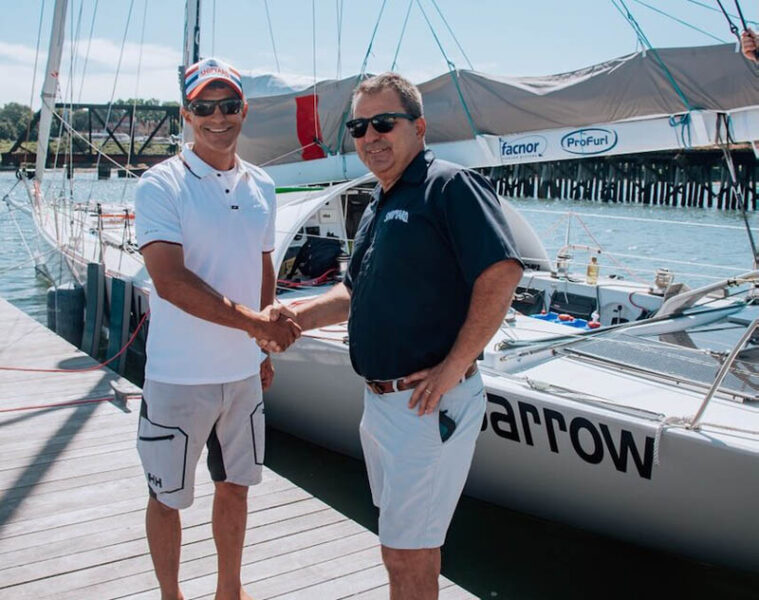 As of today, Ronnie and Ed are east of Newfoundland at about 48 degrees north and heading for A Coruña, about 1,600 miles away on the northwest Atlantic coast of Spain. Once there, Ronnie will continue to prep the boat for the late-October start. It's an enormous undertaking, which we know he has been working on, full-bore, since acquiring Sparrow, now Shipyard Brewing, almost exactly a year ago.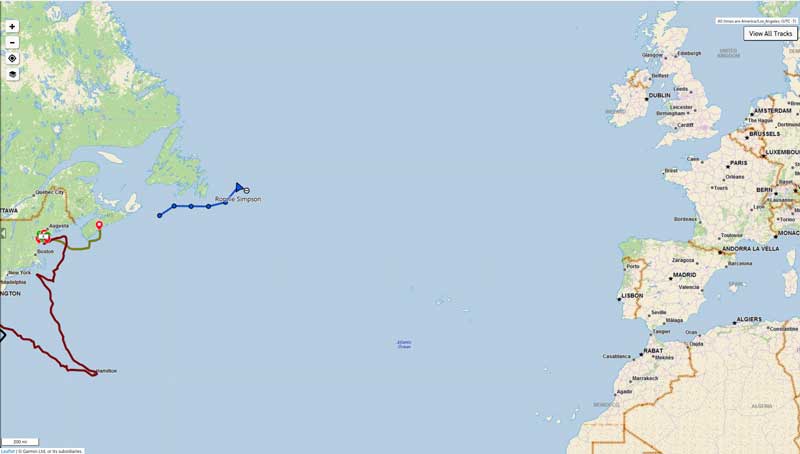 Ronnie's plan in early 2022 was to do the the Baja Ha-Ha, but since this quick change of course it's been a flat-out hustle. We saw Ronnie and his boat at the docks during the Annapolis Boat Show last October, and since then he's done his 2,000-mile qualifying solo sail and been hard at work on the boat.
Ronnie has set his sights on an eventual Vendée Globe, so the Global Solo Challenge is just a step toward a bigger dream. He's got the energy, enthusiasm and dedication to make it all happen, and we can't wait to follow him after the start in October. You can track his voyage across the Atlantic here.
Receive emails when 'Lectronic Latitude is updated.
SUBSCRIBE