Sailor Reported Missing, Windsurfer Rescued, and Boat Beached at Stinson
There's never a dull moment on the water. Today we awoke to reports of a sailor who left Sitka, Alaska, for San Diego without a working engine and is potentially missing; a windsurfer who was rescued near Point Bonita Lighthouse; and a sailboat aground at Stinson Beach.
Rory Conan Williams, 45, left Sitka, Alaska, on July 9, and had expected to arrive at his destination on July 27, where he planned to visit his mother before continuing on to Mexico. On August 4, the USCG issued an alert asking mariners to be on the lookout for Legz, a 32-ft white-hulled sloop with navy-blue sail covers and a radar on the stern. The boat was formerly named Allegro.
According to Insider, one of Williams' sails had reportedly ripped soon after his departing Alaska. Cheston Clark, a fisherman in Sitka who says he is a friend of Williams, told Insider that he'd urged Williams not to go. He said that Williams had approached him and asked if he would tow his boat from the harbor to deeper waters, so he could sail down to Southern California.
"[I] asked him not to continue on with that plan without fixing his engine first," Clark told Insider. "And he said, 'Nope, the engine's not fixable,' for whatever reason."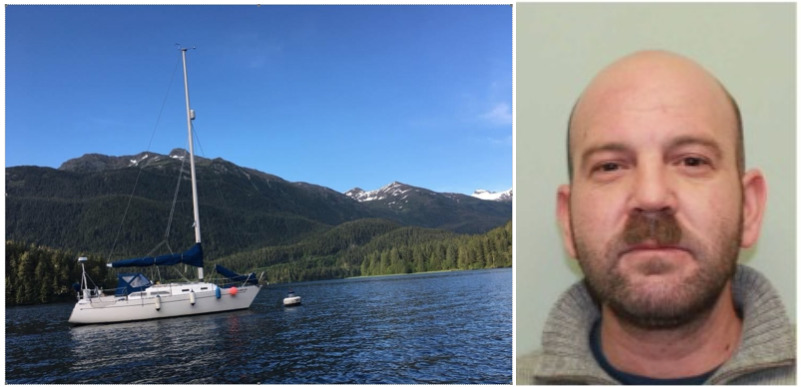 Williams is described as "an experienced sailor, one confident enough in his abilities to attempt a journey of thousands of miles without an engine." But Clark said this may have led Williams to head farther out to sea, out of range of searching helicopters, rather than hugging the coast. Williams is believed to be carrying 45 days' worth of provisions, and an EPIRB.
If anyone has seen this vessel or has further information, please advise RCC Alameda at (510) 437-3701, or your nearest Coast Guard authority.
Closer to home, a windsurfer was rescued off Point Bonita Lighthouse on Saturday night after a family member alerted the Coast Guard at around 7:55 p.m. An Air Station San Francisco MH-65 Dolphin helicopter air crew was launched along with a Coast Guard Station Golden Gate 47-ft Motor Lifeboat crew to search for the windsurfer. San Francisco Fire Department and San Francisco Police Department assets also launched to assist with search efforts.
The air crew located the windsurfer near the Point Bonita Lighthouse, and safely transported him to Air Station San Francisco. There were no reported medical concerns for the windsurfer.
Lastly, this morning we found a social media post showing a sailboat resting on the sand at Stinson Beach. There are many comments alluding to how the boat came to be beached, but as we don't know the truth, we'll avoid spreading rumors. If you know the story, let us know!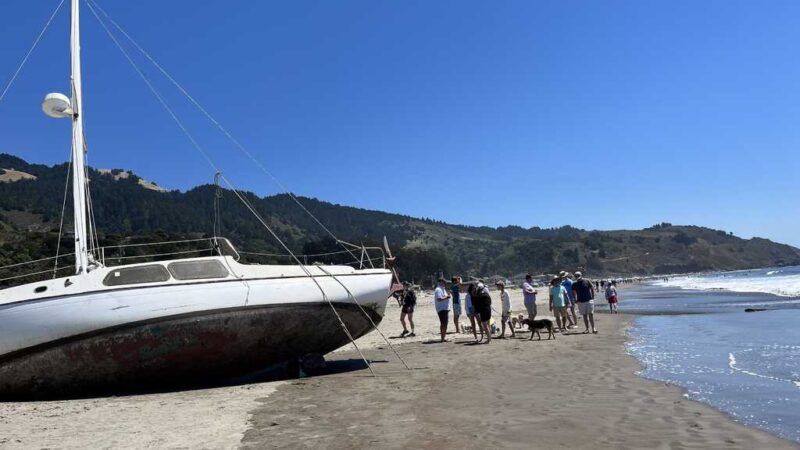 Receive emails when 'Lectronic Latitude is updated.
SUBSCRIBE