Sailing out in the Sticks in Long Beach's Shoreline Marina
The 1970s and '80s were prime times for sailing in Southern California. There were thousands of boats being built in the region, and the Long Beach boat show was one of the biggest in the world, with endless rows of sailboats on display in the Long Beach Convention Center. Times have changed, but during another trip to Long Beach to get familiar with our new Sabre 38 MkII, we couldn't help noticing that Long Beach's Shoreline Marina is still packed with sailboats, with Shoreline Yacht Club holding a ringside seat. Many of these boats were built in Costa Mesa in the '70s or '80s, and probably sold at the Long Beach Convention Center across the street. There are dozens of gorgeous new boats in the mix, and a look at the marina reminded us that sailing in Southern California is alive and well.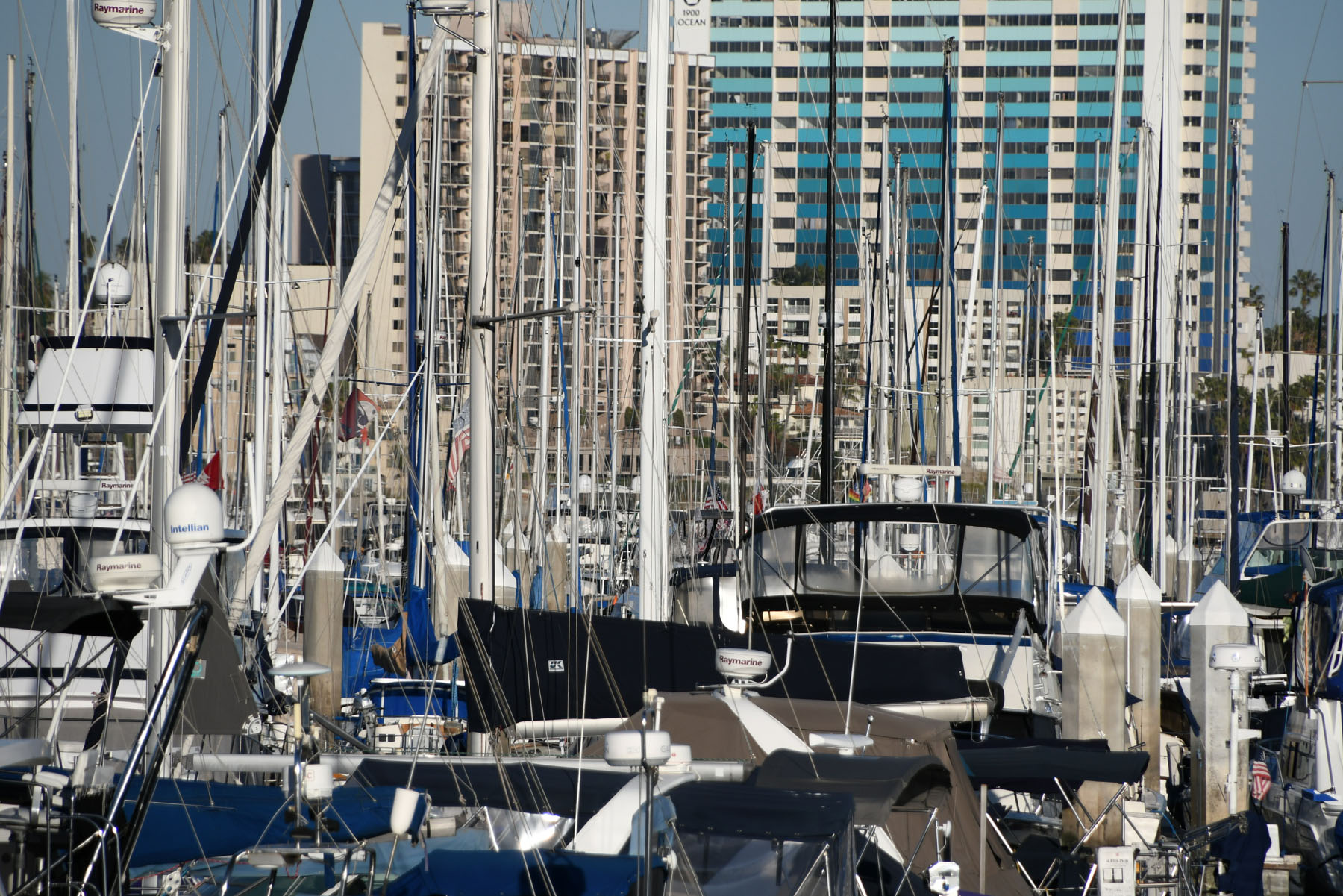 As you may have read, the pandemic year of 2020 actually turned out to be a banner year for sailing. Most of our yacht-broker customers report 2020 as being one of the best years ever — and for many, that goes back a long time. With most travel and family events canceled or curtailed, boating/sailing turned out to be one of the big winners in the economy. Looking across Shoreline Marina you can see sailing is clearly a prime pathway to enjoying a Southern California weekend. Just 25 miles to the west of all these boats is an escape to Catalina Island, and just 100 yards to the east are 20 million people trying to stay healthy. If you can swing it, having a sailboat in Southern California is an obvious choice.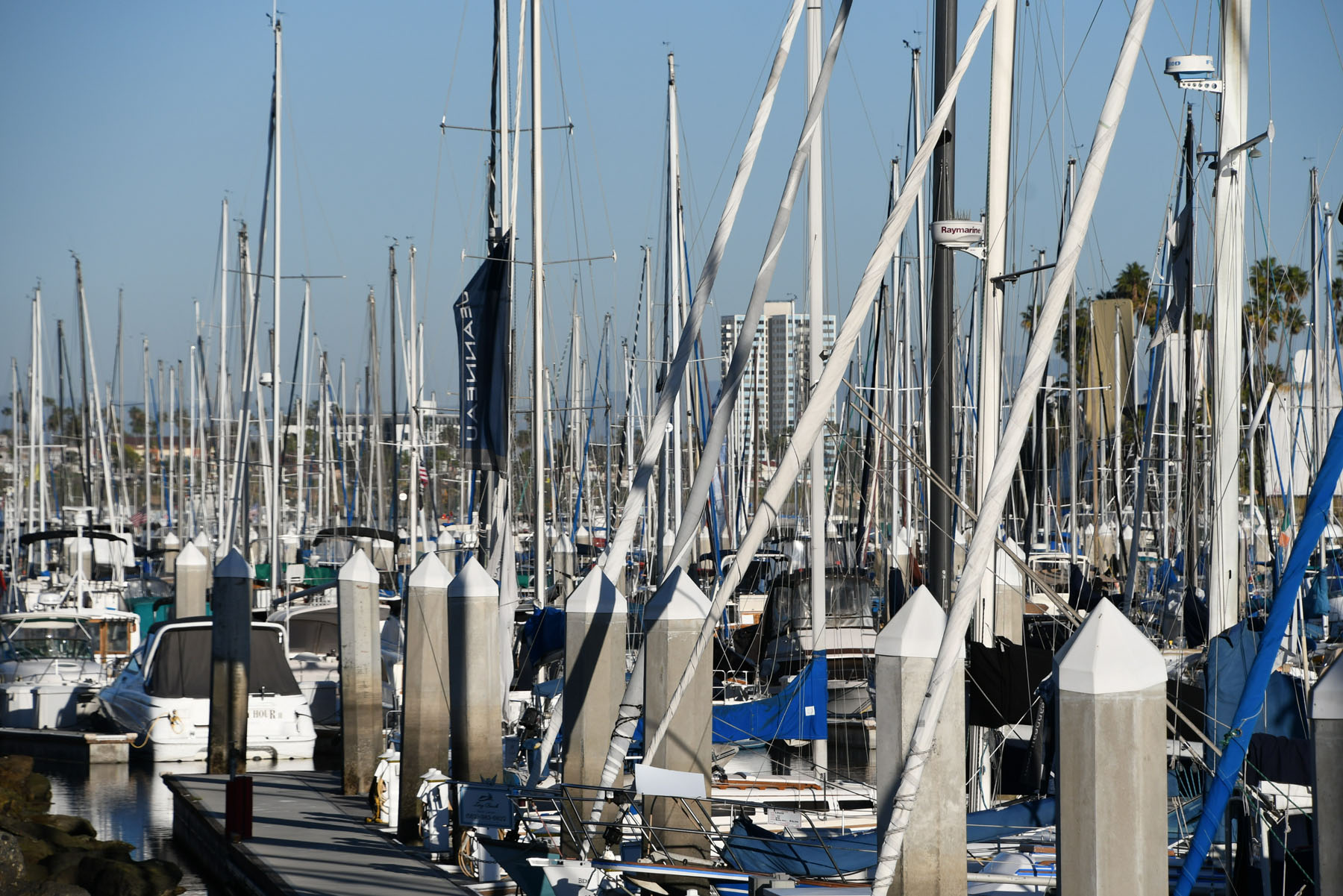 One of the biggest challenges facing yacht brokers today is finding boats to sell — new or used. Demand is high, and people who might have considered parting with their boat are rediscovering why they bought a sailboat to begin with, and are making amends for past neglect by renovating their boats for continued use. Additionally, since the pandemic forced manufacturing shutdowns and continues to constrain work schedules, negotiating the supply chain for getting new boats isn't easy either.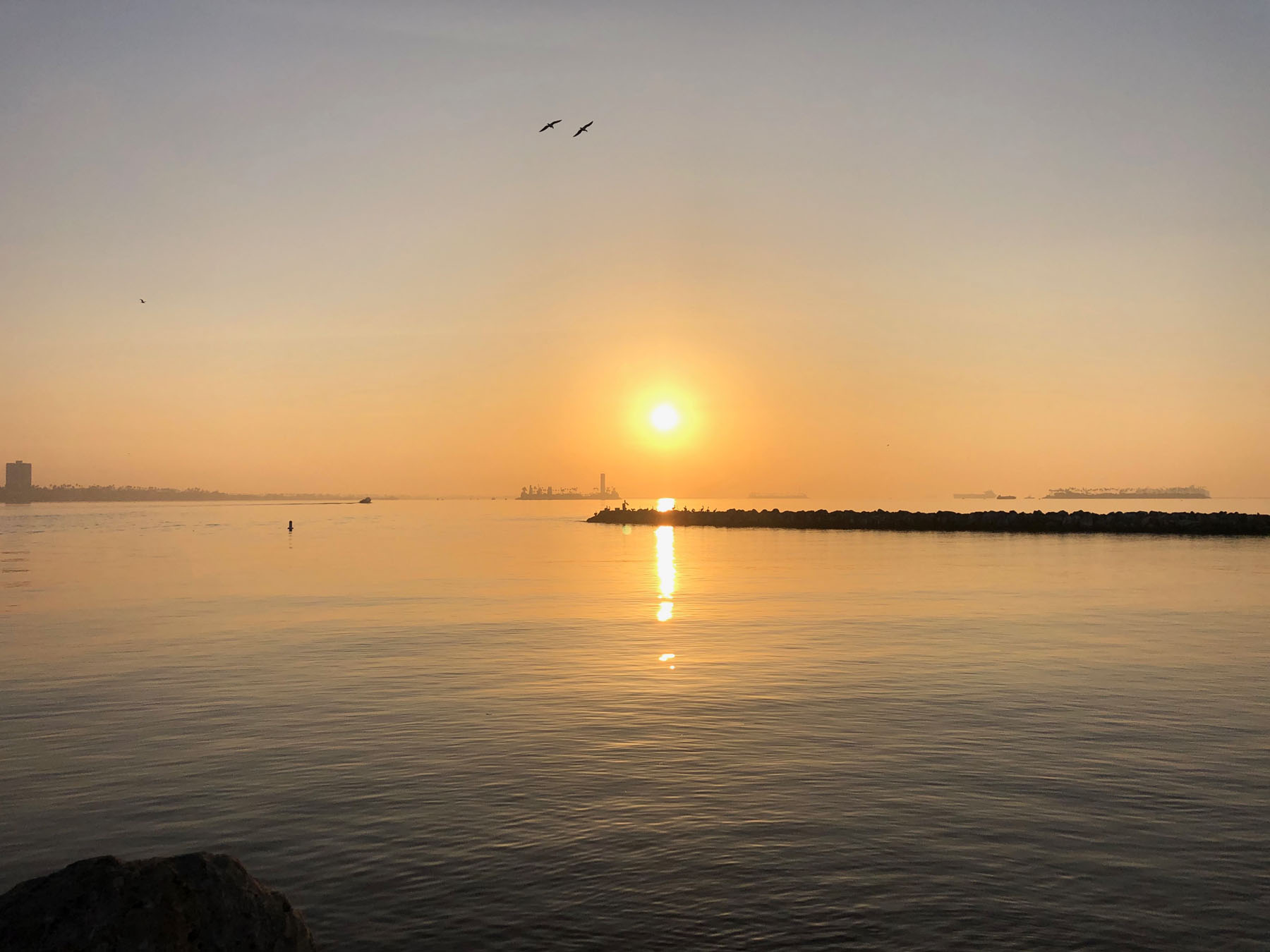 Another silver lining of the pandemic is all the boats from the '70s and '80s that are being restored by younger, first-time owners. After spending life between keyboards and cocktails you find it's not all it's cracked up to be. Shutting down social media and picking up an adjustable wrench, or mixing epoxy resin, is becoming a preferred option for many. Completing a project you can hold in your hands or show your friends in real life is a different type of accomplishment than having your code stored in a server farm near the Columbia River. Like Marissa and Chris (story in our current issue), who are restoring their Cheoy Lee 41, there are numerous sailors with similar projects underway up and down the coast. Sailor and writer Mitchell Andrus is bringing us a few more of those projects in our upcoming March issue. Instead of the 'Maker Faire' being a one-weekend event, it becomes part of your lifestyle, with ongoing, rewarding achievements. It's cooler to serve cold beers from the galley you rebuilt yourself than from the Frigidaire you ordered from Amazon.
We're also hearing about more people building or restoring a boat project in their garage. Do you have a project underway? Summer is coming so we hope you'll be ready, but in the meantime, send a photo and a couple of paragraphs to [email protected].
If you live in densely populated Southern California you don't have to go far to find yourself out in the 'sticks.' It's not the 1980s anymore, but as always, it's still a good time to be a sailor in Southern California, or anywhere.
P.S. We're just reading Liz Clark's book Swell. It's a really great read about her adventures, personal exploration, and a stunning number of South Pacific boat projects!
Receive emails when 'Lectronic Latitude is updated.
SUBSCRIBE