Alert for Sailboat 'Unicorn' Possibly Adrift in Pacific
We know there are often sailboats that lose contact with shore, and that friends and loved ones share their details in hopes of a successful sighting and recovery. We don't always share the news in such situations, but in this case, the alert about a sailboat named Unicorn caught our attention. We thought perhaps we could help by alerting our friends currently cruising in Mexico and the Pacific.
The details are sparse, but it appears that Unicorn, with possibly only one soul aboard, has encountered problems at sea and is by now likely disabled and adrift.
The alert appeared on the social service Facebook page Carlos Alfredo Godinez León and reads (in translation):
"Social Service: #BCS #PacificoNorte #SOSVelero #Unicornio #SEMAR #CapitaniadePuerto #Embarcacionesenlazona this day Thursday January 26, 2023, help alerts were received for a vessel, type sailboat named Unicorn, which is located in the Pacific, its crew report that it is [taking on] water and presenting flotation problems, is losing energy, at any time can go out of communication. Caution is recommended when browsing and being in contact with SEMAR, ENSAR, CAPTAINTY AND local authorities#PrevenirEsVivir #ProteccionCivilSomosTodos #AyudarParaAyudar #ABVVBCS"
We translated some of the acronyms and hashtags as follows:
#BCS = Baja California Sur
Velero = sailboat
#CapitaniadePuerto = port captain
#Embarcacionesenlazona = boats in the area
SEMAR = Secretaría de Marina = Secretary of the Navy
ENSAR = Estaciones Navales de Búsqueda y Rescate = Search and Rescue Stations of the Mexican Navy
#PrevenirEsVivir = Prevention Is Living
#ProteccionCivilSomosTodos = We Are All Civil Protection (perhaps equivalent to It Takes All of Us)
#AyudarParaAyudar = Helping for Helping (or Assisting)
An earlier post stated that the last communication with Unicorn was at 11:30 a.m. (presumably Thursday), at which time the vessel was located at "Lat 25 28.9 N, Long 114 18.5 W."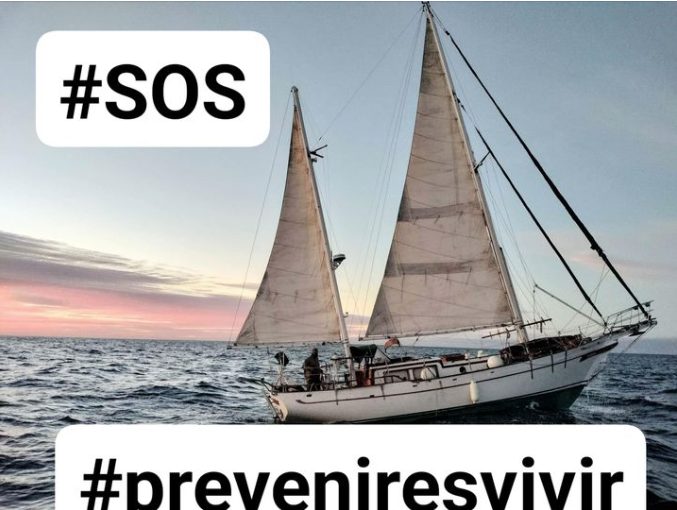 The alert was accompanied by a map of sorts, of Unicorn's last known location.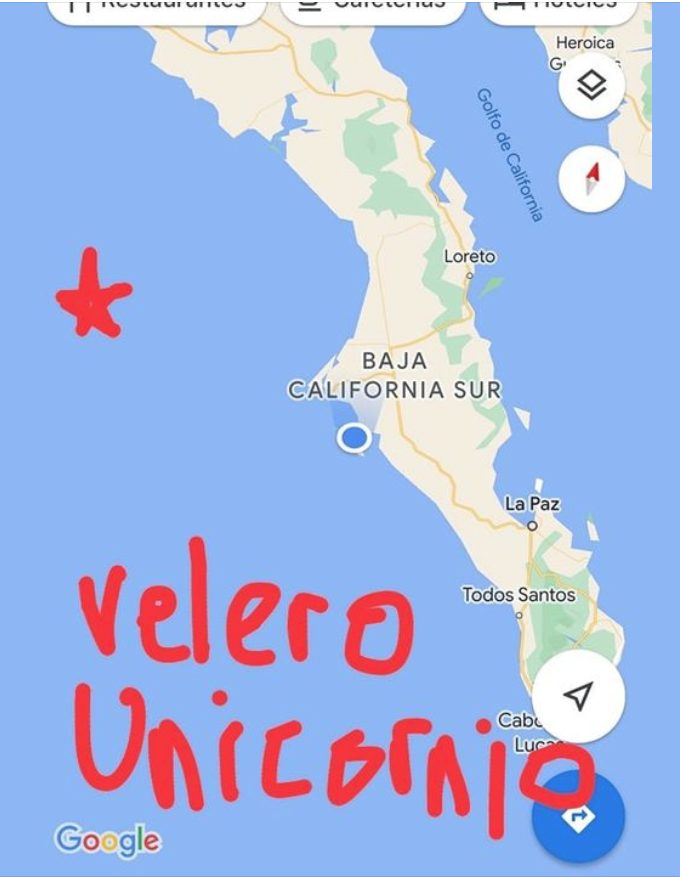 Receive emails when 'Lectronic Latitude is updated.
SUBSCRIBE