Ryan Finn Expected to Reach San Francisco Tomorrow
Singlehanded sailor Ryan Finn and his 36-ft proa Jzerro are getting closer. As we write this on Wednesday morning, they're off Lompoc, inching their way north in light wind. The ETA for the Golden Gate now is Thursday, April 21, sometime mid-morning/afternoon. Jzerro's destination is Richmond Yacht Club.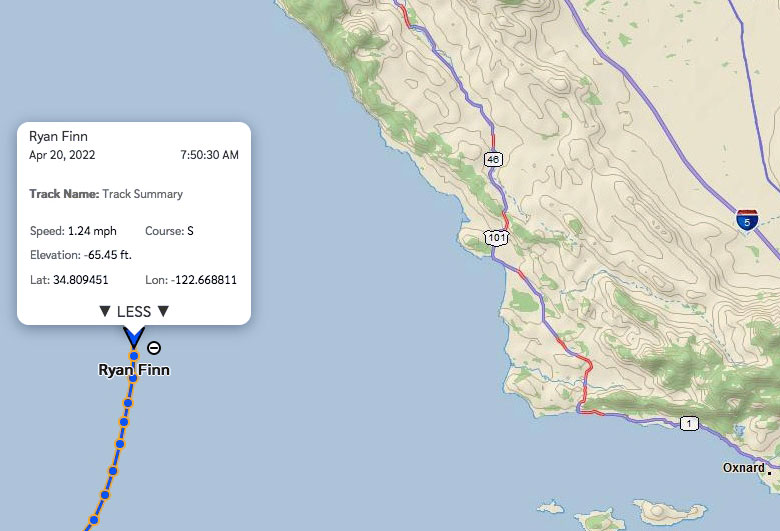 While we wait for their arrival, let's look at the history and records of the Route d'Or, named after the Gold Rush that enticed thousands of ships to make their way to San Francisco. Getting around Cape Horn, passing though the doldrums twice, and the final push upwind in a usually heavy northwesterly make it one of the hardest routes in the world.
The clipper ship Flying Cloud set the record in 1854 with a passage of 89 days, 8 hours. That record stood for 130 years until Warren Luhrs and crew on Thursday's Child, an Open 60, beat it in 1989 with a time of 80 days, 20 hours.
Famous French solo sailor Isabelle Autissier had crew on Ecureuil Poitou in 1994 when they made it in 62 days, beating the standing record by more than two weeks. Giovanni Soldini and crew now sit atop the monohull record at 47 days, set in 2013 on the Volvo 70 Maserati. Lionel Lemonchois and crew set the outright record of 43 days in 2008 on the catamaran Gitana 13.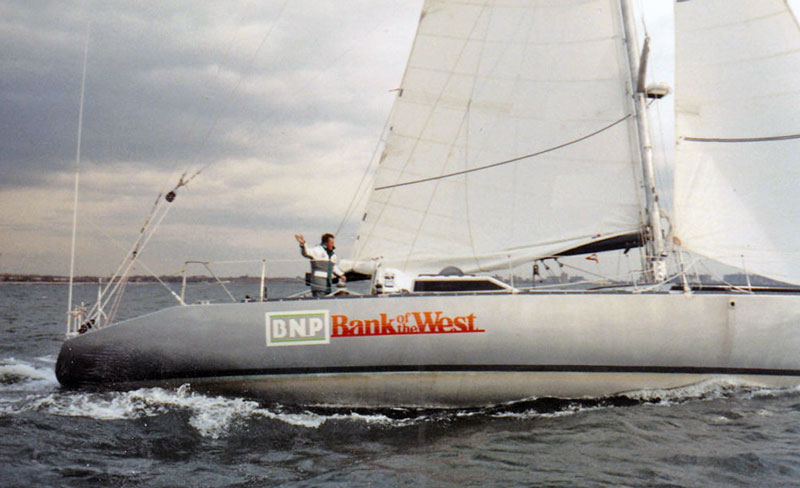 But these are all crewed records. For singlehanded attempts, we found only two previous to Ryan Finn's. Guy Bernardin tried it in 1988 but had to abandon along the Chilean coast when his boat (another Open 60) was badly damaged and sank. In 1989 Philippe Monnet made it in 81 days on a Shuttleworth-designed trimaran.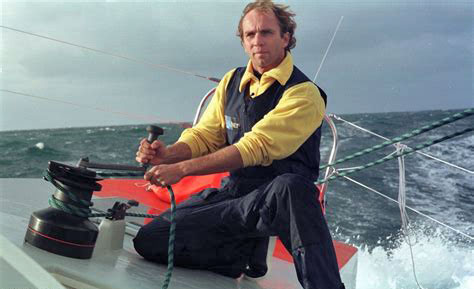 Are there others we've missed? If so, please note them — and cite your sources — in the Comments section below. We found most of our information on www.sailspeedrecords.com/offshore and in Wikipedia.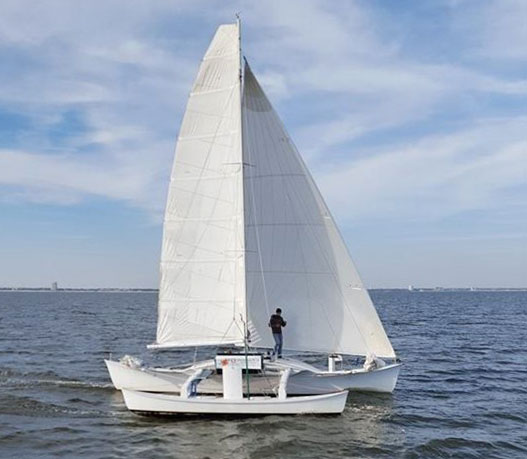 Jzerro and Ryan Finn are still fighting the light wind for now, but the forecast calls for a nice southerly with the next front moving in to push them to the finish inside San Francisco Bay. See more at www.facebook.com/2oceans1rock.
Receive emails when 'Lectronic Latitude is updated.
SUBSCRIBE