Rolex Big Boat Series Embraces ORC Rating Rule
On September 15, 2022, when handicap fleets line up to compete in the Rolex Big Boat Series, they will be racing under rating rules established by the Offshore Racing Congress (ORC) rather than the Offshore Rating Rule (ORR). The four-day regatta, hosted by St. Francis Yacht Club in San Francisco, has been racing under ORR since 2014. Now the handicap divisions will be split according to ORC rules. Boat owners will need to get ORC certificates.
StFYC will also employ the ORC rule when scoring other handicap regattas on its 2022 regatta schedule. These include the Stone Cup on May 21-22 and the Phyllis Kleinman Swiftsure Regatta on August 19-21. Many racers use the Swiftsure to tune up for RBBS.
For more than 50 years, the Offshore Racing Congress has developed and managed the IOR, IMS and now ORC rating systems used in inshore and offshore racing around the world. Globally, it is the most popular measurement-based handicap system. More than 10,000 certificates have been issued in 45 countries.
StFYC's senior sailing director, Adam Corpuz-Lahne, sees two big benefits with ORC. "It's transparent and it's popular," he said. "If our goal is to promote high-quality racing, we need to use the rule that attracts high-quality racing boats. Last year, the IC37 Flying Jenny came out from Annapolis. They won their division. We'd like to see more boats like that coming out here to compete. ORC seems to be the preferred rating rule internationally. It's become very popular on the East Coast and Midwest as well. We hope that we start a trend on the West Coast and see other clubs and areas go to ORC."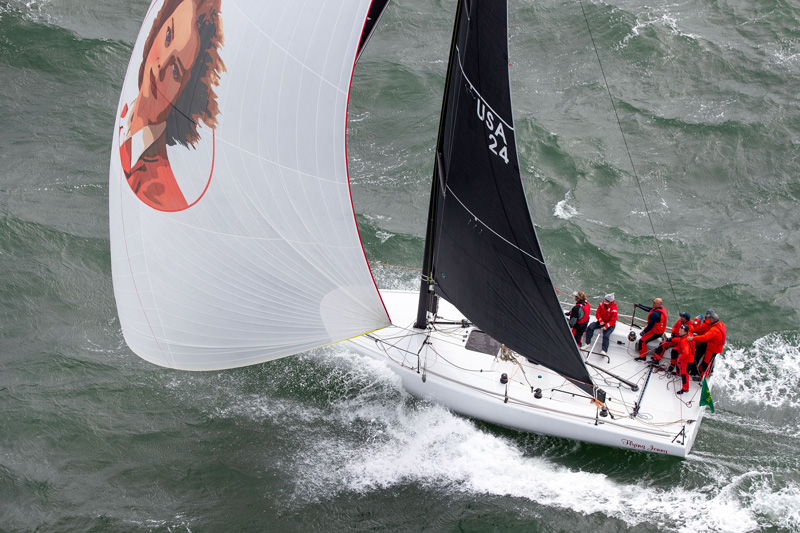 Learn More About ORC
StFYC will host an informational Q&A with Dobbs Davis and the ORC support team via Zoom on January 19 at 6 p.m. PST. All interested parties are invited to attend. Sign up here.
The club will publish the RBBS Notice of Race in February. Registration will open at that time for select one-design fleets, Classic boats with ORR-EZ certificates, and monohulls with current ORC certificates.
Receive emails when 'Lectronic Latitude is updated.
SUBSCRIBE