Remembering the Classic 115-ft Schooner 'Eros'
Longtime Latitude 38 readers might remember reading stories about Eros, a 115-ft schooner that spent spent a couple of decades in the Bay Area — first undergoing an extensive refit (imagine 19 years) and then sailing in company with many of the Bay's well-known, classic schooners. Eros was built in England in 1939 and was sailed in the northern waters until around 1974, when her newest owner took her chartering in the Caribbean and the US East Coast. Eros was also at times docked in San Francisco Bay at Treasure Island.
In 1990, Eros was sold to a German sailor who had plans for a major refit. She was docked at Stone Boat Yard in Alameda, which was owned by Bill and Grace Bodle of Berkeley. Several years into the project the German, for reasons not entirely known, was unable to continue, and the Bodles took over ownership of the partially rebuilt schooner. Upon completing her refit in 2009, the Bodles soon took Eros back to the Caribbean where, prior to owning the boatyard, they had spent 18 years chartering. Their original intent was to sell the vessel, but when they realized her worth as a charter boat, the couple decided to put Eros to work.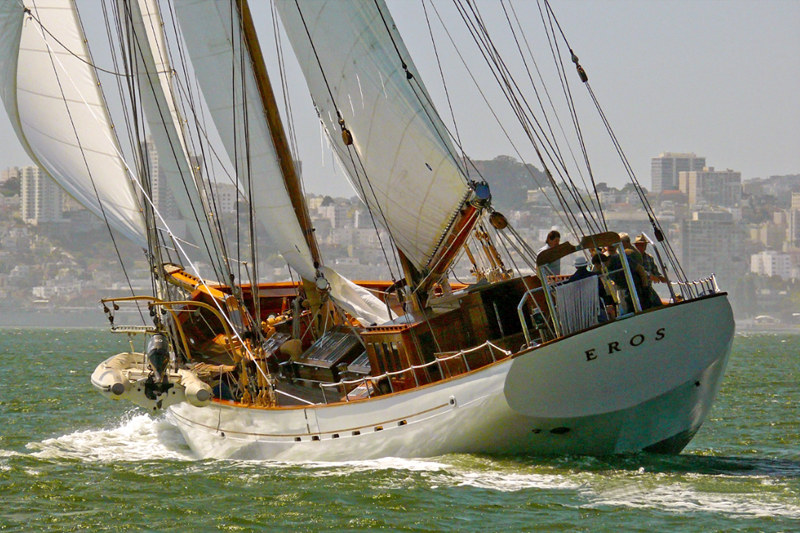 Fast-forward a few years to 2016, when Bill and Grace are ready to part with Eros, and the sailboat once more changes hands — this time to lifelong sailor and part-time Bay Area native Cameron Riddell. Cameron was a young boy when he first met the Bodles in the early 1970s. He and his sister were sailing the Med aboard their parents' Hillyard 43 cutter, Gay Vandra. Cameron struck up an enduring friendship with the Bodles and kept in touch over the following decades. By the time Eros was ready for a new owner, Cameron and a partner were ready to take her on.
Readers and sailors who remember Eros from her days of sailing the far reaches of the Bay, and competing in the Great Schooner Race alongside other Bay classics such as Gas Light, Freda B and Jakatan, just to name a few, might be interested in knowing what the schooner is up to these days.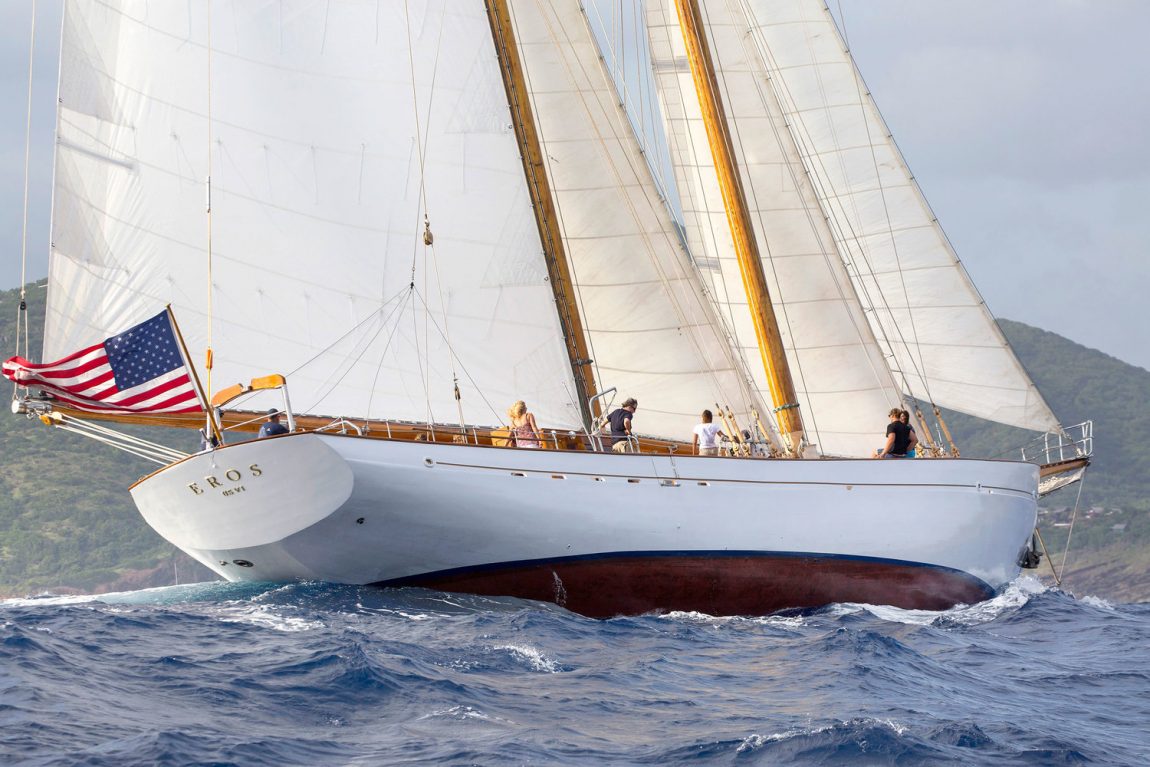 Cameron wrote and told us Eros is once again chartering in the Caribbean, and like many well-known boats, Eros is the star of her own YouTube channel — but with a difference. Whereas many of the sailing YouTubers show us the daily life aboard a 30- to 50-ft vessel, Eros, with her 9,000 sq. ft. sail area, is home to her crew of four — Cameron, Justin (captain), Aimee (chef), and Jared (mate). Cameron says the four crew are like family, and together they share with their viewers not only their daily lives aboard the ship, but also the extra activities they enjoy. For example, their growing library of videos will include footage from the time they built a wooden dinghy as part of a class hosted by the East Coast's Wooden Boat Magazine. The crew also plan to share their experiences as they dive into ocean conservancy and other related projects. Right now, you can take a look and see what Eros and her crew have been doing as they share the beauty of the Caribbean islands with guests who have joined them for various charters.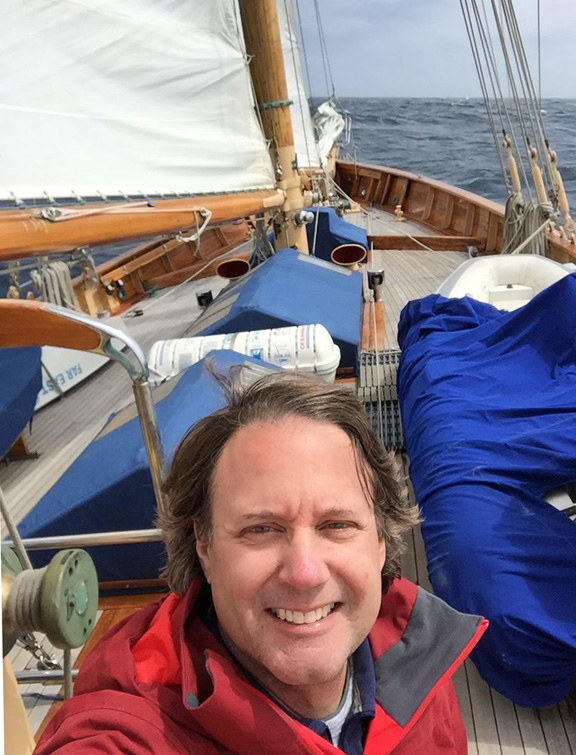 While it's great to see Eros living a full sailing life in a wonderful location, we also hope she will one day return to grace the Bay with her majestic presence. Even if just for a little while.
As fans of this iconic schooner, Latitude 38 has written about her multiple times over the years. So if you want to learn more about her, check out the following links:
What are your memories of Eros? Did you sail aboard her on the Bay, or perhaps even in the Caribbean? Let us know in the comments below.
Receive emails when 'Lectronic Latitude is updated.
SUBSCRIBE