Property Tax Increases: Are Sailboats the Best Investment of the Past Two Years?
Since fall 2020, when we bought our 1989 Sabre 38 MkII, the major stock market indices are about even. But, according to the Marin County property-tax folks, the value of our boat has climbed almost 30%. We were inspired to look more closely when a local yacht broker told us they were getting frequent requests from boat owners wanting a comp. value for their boat. Depending on the county you live in, the property tax on your boat might have climbed 20-30% over the past couple of years. We heard about one boat in Contra Costa County revalued from $160k in 2021 to $190k in 2022.
Since the pandemic started, we know boat sales have been strong, and brokerage prices for used boats have firmed up and have increased in many cases, but are these property tax valuations a true reflection of what's going on in the marketplace? Or are county property tax assessors recognizing that all Latitude 38 readers are "rich yachtsmen" who can easily afford tax hikes?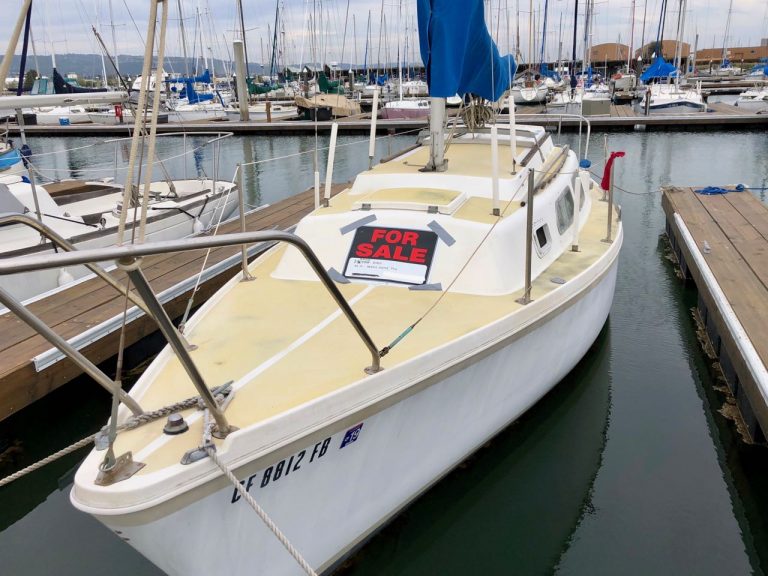 Owning a sailboat has always been a good investment for your personal health and enjoyment of life, but if property tax authorities are right, sailboats are now also a good financial investment.
Where do the counties get these ideas? We spoke with Torben Bensen of Passage Nautical, who looked into it and forwarded a copy of a letter sent from the State Board of Equalization to county tax assessors, giving guidance to the counties on Vessel Valuation Factors for 2022. In the example they use, a $200k powerboat bought in 2009 and valued at $105k in 2021 becomes valued at $129k in 2022. A new powerboat bought in 2021 for $300k goes up 22% to $366k in 2022. It's possible, but we all know valuations can vary wildly based on make, model, condition and location, or whether you bought your boat on January 1 or December 31.
We've heard of more dock talk on the subject with another anecdote about a new 41-ft sailboat bought in 2021 for $341k being evaluated 21% higher at $413k in 2022. You can contest the value of your boat with your county property tax office; however, it's easier for them to make blanket proclamations for tax increases than to have their small staffs handle and evaluate a flood of individual contested valuations. We know some have succeeded. We'd be interested in knowing your story, or what your boat property tax experience has been.
If you are looking to rebalance your investment portfolio, it sounds as if it would be best to jump into the market and call a yacht broker from the pages of Latitude 38 today and take a look at the Classy Classifieds. Or check out your tax bill and see if you think your property tax bill squares with reality.
Receive emails when 'Lectronic Latitude is updated.
SUBSCRIBE