Be Prepared for the Martian Invasion— Get Latitude 38 Delivered to Your Mailbox!
February is a short month, as far as the calendar goes, and the Latitude crew have worked double-time to ensure we get the March issue off to the printers in time for your copy to be delivered to your mailbox next week! Of course, to be able to find the magazine in your mailbox, you need to be subscribed. Have you done that? We highly recommend it. Because, what if you go to your usual outlet and find they're all out of Latitude 38s? Or what if you don't have time to go get one? Or, what if some crazy Martians come down and take all the copies that are out there in the public spaces, and the only people who retain their copies are those who had them delivered? OK, this last scenario might be a bit extreme, but hey, you never know, truth is often stranger than fiction. And that's what makes Latitude 38 such a good read. The craziest things happen to sailors (which is OK, because sailors can handle it), and we love sharing those crazy stories in the pages of the magazine.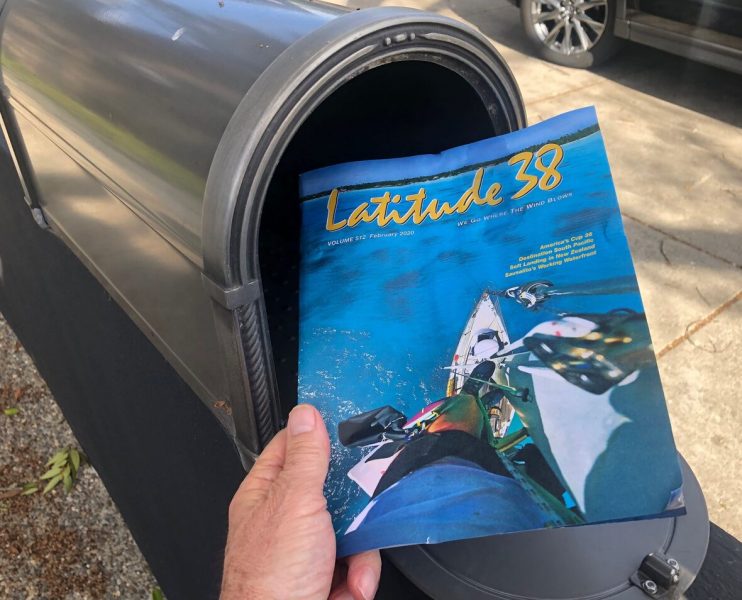 You know what to do — Subscribe to Latitude 38 and have your copy of the West Coast's best sailing magazine delivered to your mailbox every month!
By the way, our next edition of Sailagram goes live next week, and there's still time. If you have any photos you want to share, or if you take some when you go sailing this weekend, email them to [email protected].
Receive emails when 'Lectronic Latitude is updated.
SUBSCRIBE