Prada Cup Finals Start Today
It seems like an eternity ago when so much was at stake on the water in competing for yacht racing's oldest trophy. It has been almost four years in the making since we were in Bermuda, but his time around there are different teams and different boats. By reaching the Prada Cup Finals in the waters off Auckland, New Zealand, Luna Rossa Prada Pirelli and INEOS Team UK have arrived on the porch step of the America's Cup Match. But they're not through the front door yet.
The winner between these two bitter arch-rivals over the next 10 days, in a best-of-13 elimination series on February 13-22, will determine the Challenger for America's Cup 36. The matchup is being promoted as the first Prada Cup (ex-Louis Vuitton Cup) final between two teams from Europe.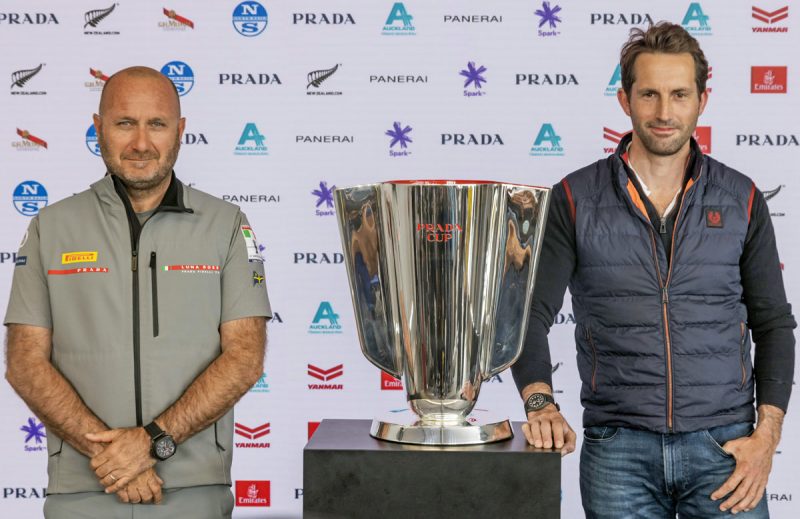 Brexit aside, it is kind of an all-European finale, but it won't be mosh-pit madness even as Sir Ben Ainslie joked about the infamous British exit from the EU: "Get over it!"
"Let's see how it goes," said Luna Rossa Prada Pirelli's team director Max Sirena. "I think it's good for Europe and for both teams to be in the final. It's an extra motivation for us to do well."
Each team has spent a large part of the last week in their respective sheds, tinkering and tooling around, occasionally venturing out under prying eyes to race their chase boat.
"There's a lot of intense scrutiny," said Ainslie, INEOS CEO and skipper. "It's getting more and more intense as we get closer to the races. Our guys have been closely following their race boat. It's part of the game."
Sirena believes they've improved greatly since their last race against Britannia. "We know where we did wrong in previous racing against them, and we know we can race on a higher level," said Sirena. "We've worked really hard with our coach and team. We need to perform to the maximum you can if we want to win. We know how to do it — it's a matter of putting it into practice."
Luna Rossa has modified their AC75 for medium wind ranges. It is a much better all-around boat than Brittania, though with its longer and wider foil-tipped winglets, it has been slower to tack in the past, which has cost them races.
"Since we raced INEOS the last time, we have new foils, a new modified mast, a new set of sails, a lot of development of the software systems on the boat," said Sirena. "And then a lot of improvement in the comms, particularly those on board, as we made a lot of mistakes when we raced against them last time. We want to try to come out of this with one less mistake than them."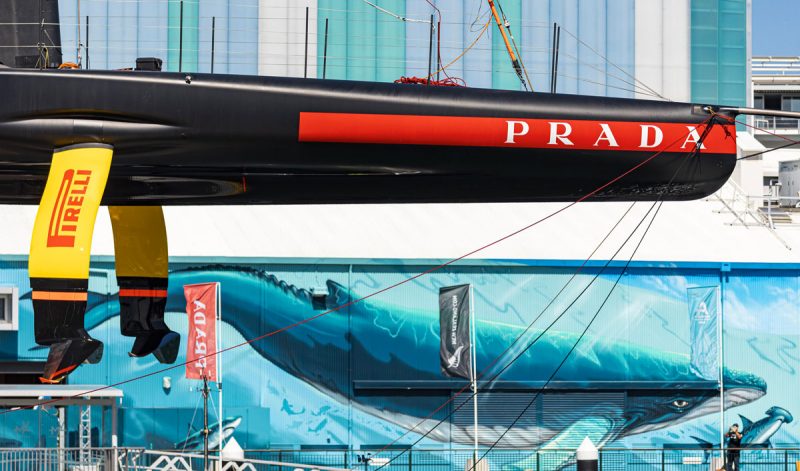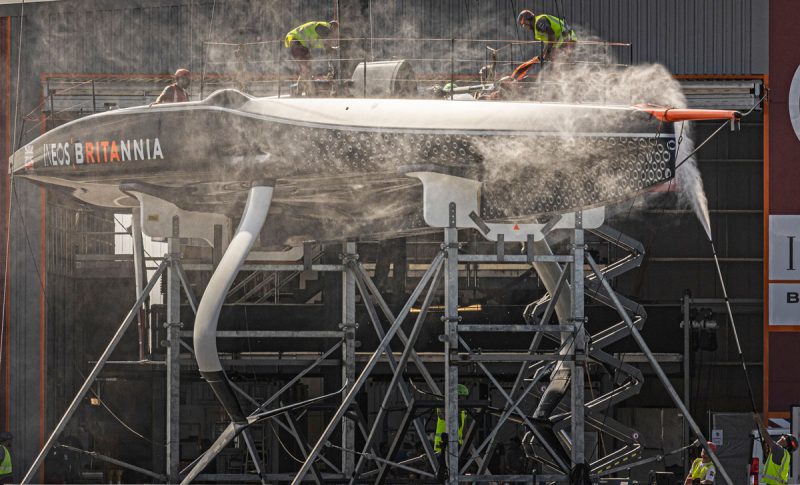 "We have worked very hard over the period and our team has stuck to the task of trying to get every ounce of performance out of the boat," said Ainslie. "It's been a tough period, especially for the shore team. During the last 10 days or so, we've been back on the water trying to get the intensity up and making sure we are match-fit."
INEOS comes into the Finals undefeated so far, but every race with Luna Rossa has been decided by razor-thin margins. One or two instances on the racecourse could have swayed the outcome either way. INEOS will have the advantage, not only when the wind is full on, but when it is light and shifty. Where Luna Rossa is tied to its twin-helm layout, with Francesco Bruni and Jimmy Spithill sharing the driving duties, Giles Scott is free to call tactics on Britannia.
Scott has been spot-on in picking shifts, putting the British in the right spot at the right time. Specifically, allowing INEOS to dominate in two wins against American Magic and in critical races against the Italians.
Much to the occasional ire of the British, Race Management has instigated two rule changes that will be in effect, not only for the Prada Cup Final, but for the America's Cup Match as well. The 15-minute Yellow Card is back in play. Teams may, on one occasion only, ask for a delay of 15 minutes prior to the start of a race to address problems or issues that may arise on board, such as when INEOS benefited by playing its 'card' when they needed to lock their broken cunningham in place in an earlier round-robin race against Luna Rossa.
After reviewing the performance of the yachts and the variations between their wind measurement data and that of race management due to differing measurement heights, it has been decided to leave the current upper wind limit at 21 knots and not increase it to 23 knots as originally specified in the AC Protocol. The lower wind limit of 6.5 knots remains unchanged.
By any standard of favoritism, finding the wind shifts and chasing them down will be the name of the game as winds in and around Auckland are fluky to say the least and very temperamental at best, but you don't have to be 'homegrown' to get your foiling monohull home first — just ask Dean Barker.
This series is almost too close to call. Opinions on both sides of the fence come down to team loyalties or national pride. On the racecourse it may come down to whether the weather will be the determining factor.
"I think it's going to be a fantastic fight. I fully expect that we're going to see some amazing racing," said Ainslie. "We don't fear anything. I mean, you shouldn't do if you're going into a race. You should respect your opponent, not fear them."
"For sure we are the underdogs," said Sirena. "We know they're going to be tough to beat, but we've prepared the boat and the team for this fight."
So, my skinny on who will survive to take on the formidable Emirates Team New Zealand is that both teams are evenly matched. Again, it is about the weather, but I predict that INEOS Team UK will win the Prada Cup 7-4. No 'Brexit' for the Brits yet.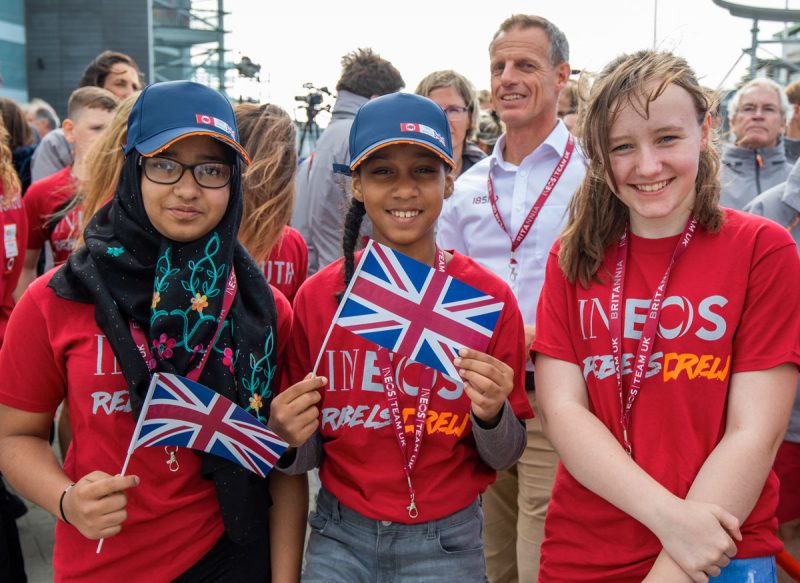 Receive emails when 'Lectronic Latitude is updated.
SUBSCRIBE