One of the Good Guys: Bill Trenkle
The America's Cup Hall of Fame recently announced the induction of William T. Trenkle of San Diego. The Hall of Fame launched in 1993. The first class of inductees included Trenkle's longtime America's Cup skipper, Dennis Conner; America's Cup founder from 1851, John Cox Stevens; and 1983's disrupter, Australian winner John Bertrand. The entire America's Cup universe can nominate Hall of Fame members.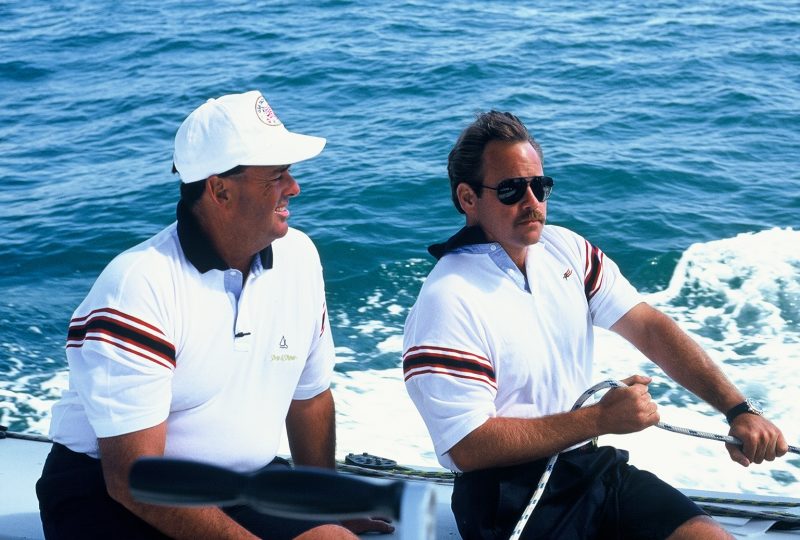 The Hall of Fame announcement shared this background to Trenkle's long, successful America's Cup career: "Bill Trenkle is among the leaders who exemplify what racing in the America's Cup symbolizes. He was part of both winning and losing campaigns and had an excellent reputation for his skills and integrity."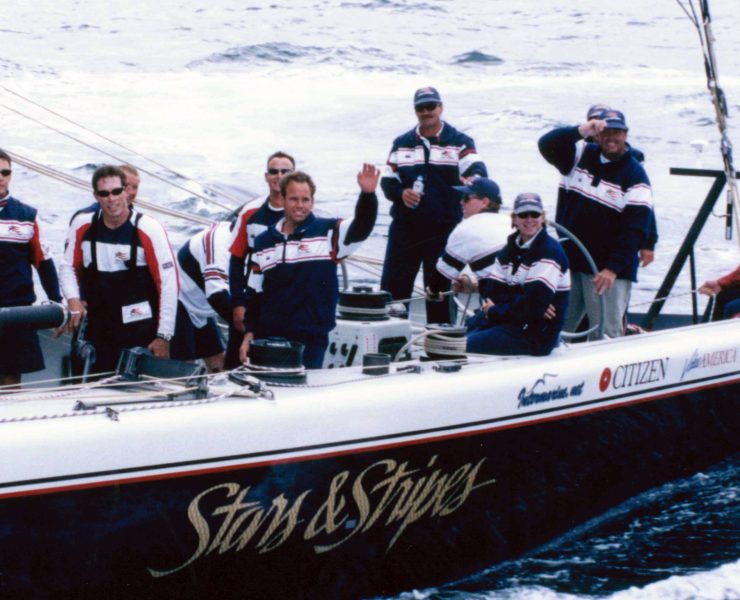 "If one were to describe Trenkle in one word, it would be 'loyal.' He raced and worked with Dennis Conner in eight America's Cup campaigns over a 24-year stretch from 1979 through 2003, winning the America's Cup three times. During that period, Trenkle evolved from a 'possible' crew as a cadet at the State University of New York Maritime College (class of 1980) to Conner's longtime director of operations.
"In his book, Comeback, Conner said, 'Bill is a seaman in the finest sense of that term. He understands from both an academic and a practical standpoint what it takes to make a boat go. Give a job to Bill, any job, and you know that it will be done to perfection.' That is high praise from a demanding skipper like Dennis Conner.
"In the early days of his Cup career, Trenkle was a sail trimmer, first on the tune-up boat and then on the varsity team for the 1986-87 series in Fremantle. As a port tailer aboard the victorious Stars & Stripes '87, Trenkle had an eye for fast sail shapes, possessed lightning reflexes, and, most importantly, could consistently anticipate what Conner would do with the helm. Conner recalled, 'I never once had to say a word about sail trim.'
"Using his degree in engineering from the Maritime College, Trenkle assisted in the project managing of the construction of the three 12-Meter yachts for the 1986-87 series and the huge, innovative wing sail for the Stars & Stripes catamaran in 1988. Trenkle has been president and director of operations of Dennis Conner Sports since 1996. No job was ever too big or too small for Trenkle, earning an excellent reputation in the America's Cup community."
Beyond Dennis Conner, the short list of members from the West Coast in the Hall of Fame includes Malin Burnham, Doug Peterson and George 'Fritz' Jewett Jr. Bill Trenkle is another well-deserved and well-respected member joining the ranks. You can see the full Hall of Fame membership list here.
Receive emails when 'Lectronic Latitude is updated.
SUBSCRIBE