SPECIAL REPORT: Hurricane Irma
As Houston starts to slowly recover from the devastating floods of Hurricane Harvey, the Eastern Caribbean is hunkering down in preparation for Hurricane Irma, a Category 5 storm packing winds up to 185 mph. The National Hurricane Center said Irma is one of the strongest storms ever seen in the Atlantic, and certainly one of the worst storms to hit the Caribbean in decades. With its current projected course, Irma is on track to hit Florida by the end of the week.
Right in the path of this monstrous hurricane is one of the largest concentrations of sailboats and charter fleets in the world. Thousands of boats are likely to face certain destruction or severe damage. Also in Irma's path are numerous Latitude 38 friends, including two of the Grand Poobah's boats: the Olson 30 La Gamelle battened down in St. Barts, and the 45-ft catamaran 'ti Profligate battened down in Antigua.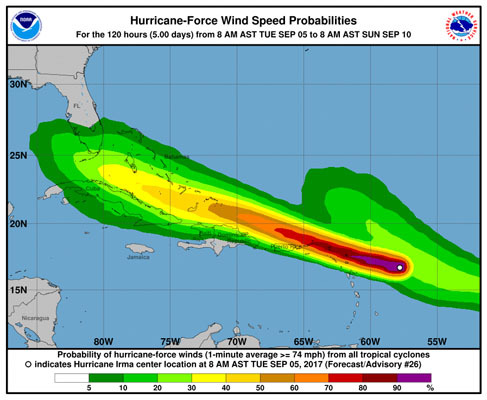 Irma's current path takes her right across Antigua, St. Barth, St. Martin, the British Virgin Islands, the US Virgins, Culebra and Puerto Rico, then on to the Dominican Republic, Cuba and Southern Florida.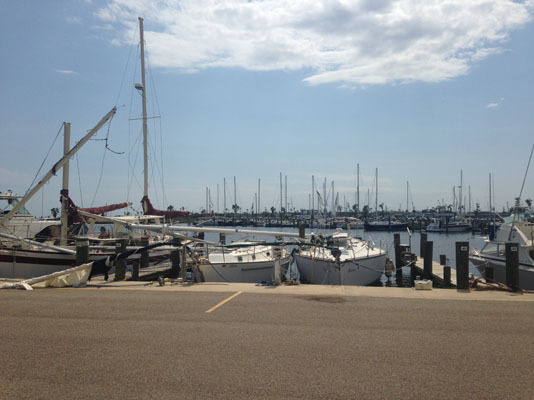 As far as sailing interests go, this storm looks to have far more impact than last week's Hurricane Harvey, which did plow through a narrow portion of Texas marinas, but ultimately was more of a flooding than wind event. This was OK for most boaters, but devastating to the greater Houston region, which will be feeling the effects of Harvey for years to come.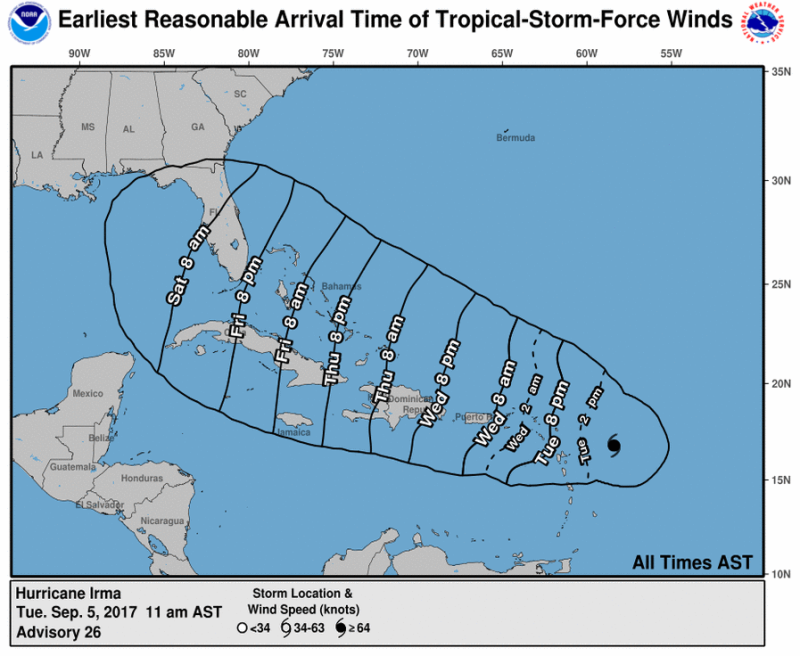 We hope that the people in front of Irma are either evacuating, hunkering down or doing everything they can to stay as safe as possible as the storm hits — Irma is likely to hit high concentrations of people as well as boats. Florida has already declared a state of emergency, as hurricane force winds could start reaching the Northeast Caribbean islands of Antigua, Barbuda, St. Barts and St. Martin within hours.
We have fingers and toes crossed for all of our friends across the Caribbean, and will be hoping, somehow, that the worst of the predictions do not come to pass.
Receive emails when 'Lectronic Latitude is updated.
SUBSCRIBE