Plans Underway to Fully Dredge San Rafael Channel This Summer
If everything runs according to plan, San Rafael Channel could be fully dredged this summer — for the first time in 20 years. The creek channel, which harbors almost 2,000 boats, is a key part of San Rafael's flood control defense system. The initial dredging plan was reported by the Marin Independent Journal in June 2021, at which time the channel was in some parts only two feet deep. Late last month the IJ reported, "After years of advocacy and effort by local business owners, residents and elected officials, the project received a $6.75 million allocation this month as part of the $1.5 trillion spending bill passed by Congress and signed by President Biden."
The funding will allow the inner channel from the turning basin by Grand Avenue to Pickleweed Park to be dredged to a depth of six feet, and the outer channel running out to San Pablo Bay to be dredged to a depth of eight feet.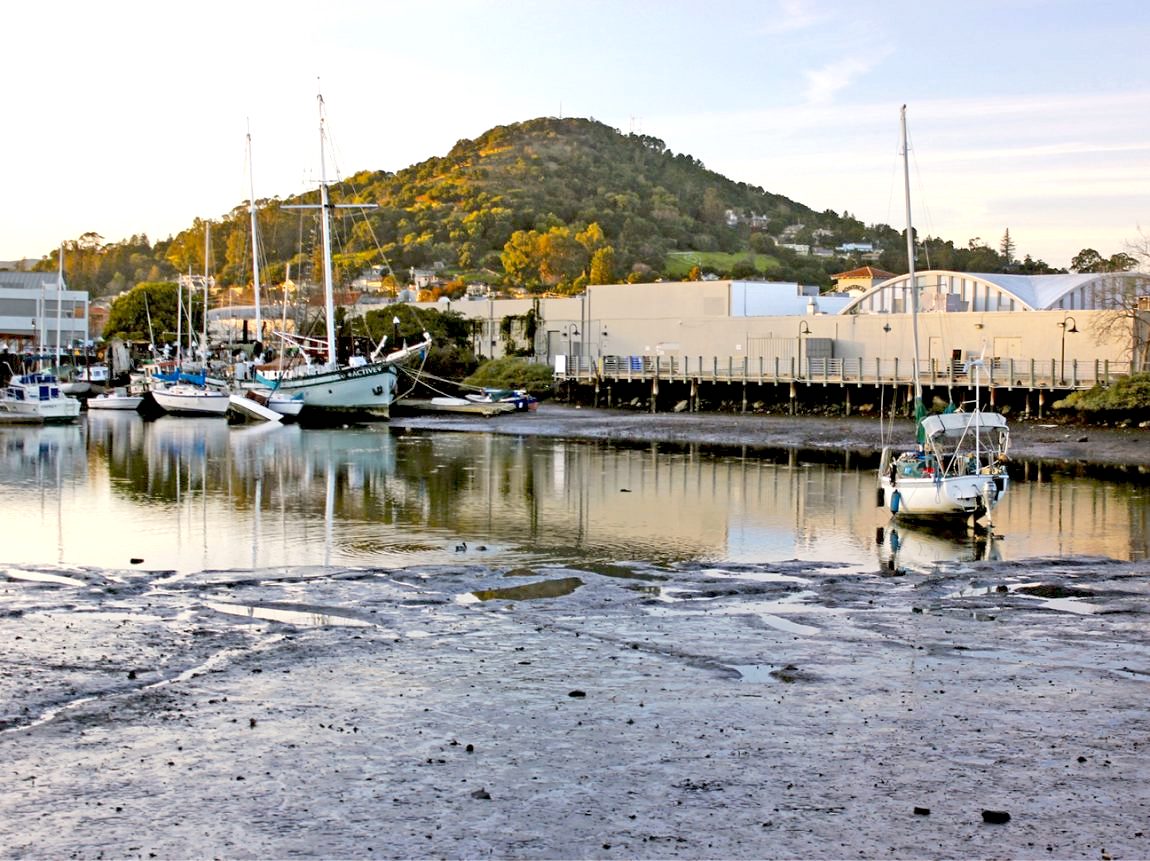 The City of San Rafael considers the channel urban waterfront that provides essential access to multiple individuals, businesses and services. The San Rafael police and fire departments operate three rescue boats on the channel, responding to over 1,380 water incidents within the last 15 years. The channel's turning basin is a key firefighting defense location as a designated water pickup spot. And with the area at risk of flooding, seven stormwater pump stations discharge stormwater directly into the channel, relying on deep waters to keep the stormwater flowing into the Bay.
According to the IJ, the creek was last dredged in 2011, but only partially due to questions over the disposal of suspected contaminated soil on the channel's western end. Last year the US Army Corps of Engineers used a $1.3 million federal funding allocation to take soil samples and plan and design this summer's expected dredging project.
The Journal also reports that a further $700,000 grant has been allocated to study and design a bicycle path along one of the remaining "unprotected sections" of East Sir Francis Drake Boulevard near Larkspur.
If the long-awaited dredging takes place this summer, it will not only help ensure continuation of services vital to San Rafael, but also provide safer access to the Bay for the 2,000 boats that call the creek home.
Receive emails when 'Lectronic Latitude is updated.
SUBSCRIBE