Peninsula Youth Sailing Foundation Wins PCYA Award
The Peninsula Youth Sailing Foundation (PYSF) in Redwood City is this year's recipient of the Pacific Coast Yachting Association's (PCYA) Garrett Horder Memorial Trophy. In acknowledgment of the importance of "imparting knowledge and appreciation of the sport of boating to young people," the annual trophy is awarded to "the member organization judged to have shown the greatest improvement in its Junior Boating Education program."
Under the direction of 2012 Olympian Molly O'Bryan Vandemoer, PYSF provides instruction, coaching, practice, and racing opportunities for kids from age 6 through high school. We wrote about the foundation's expansion in 2019, when they outgrew their facilities at Redwood Creek and moved their almost 200 students to new facilities at the Club at Westpoint.
Sharing the announcement in a press release, PCYA Commodore Kimball Livingston wrote, "From Gold Rush times, Redwood City has been the only deep water port on the Bay, south of San Francisco, but its potential for small boat sailing was under-appreciated until Molly Vandemoer came along."
Vandemoer grew up sailing with her family in San Diego, sailed her way through high school and college in Sabots, Laser IIs, and 470s match racing. After graduating from the University of Hawaii, she coached at Severn Sailing Association, Annapolis Yacht Club and the US Naval Academy in Maryland. She is the current president and clinic director of California International Sailing Association. Vandemoer's sailing honors include match-racing world champion (2011), Snipe women's world champion (2011), US Sailing Team member (2003-2015), college national champion (2001), All-America team (2000-2002), and high school national champion (1996).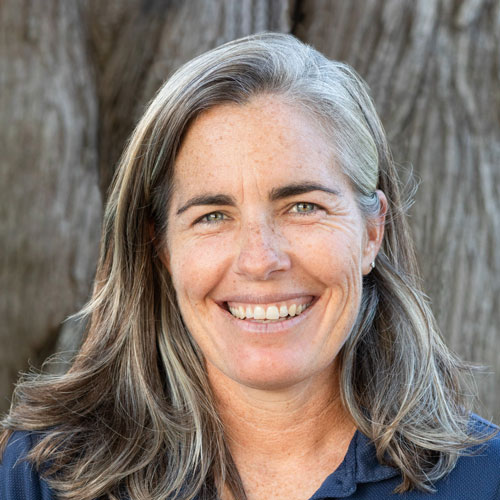 "What a fantastic honor for our program to receive the Garrett Horder Award for best junior program on the West Coast!," PYSF Executive Director Vandemoer said. "When I came to PYSF just over 10 years ago, I was drawn to the sense of community and love of the sport that I found here. I saw amazing potential in a relatively small group of passionate folks. Now here we are, thriving, thanks to rock star coaches, supportive community members, volunteers willing to help in any way they can, and kids that love our sport. A big thank-you and pat on the back to all."
The PYSF coaching team includes Todd Vas Dias, Hanna Miller, Renee Corpuz-Lahne, Tanner Gee and Molly Vandemoer's husband John (former Stanford Sailing coach), all of whom are to be congratulated.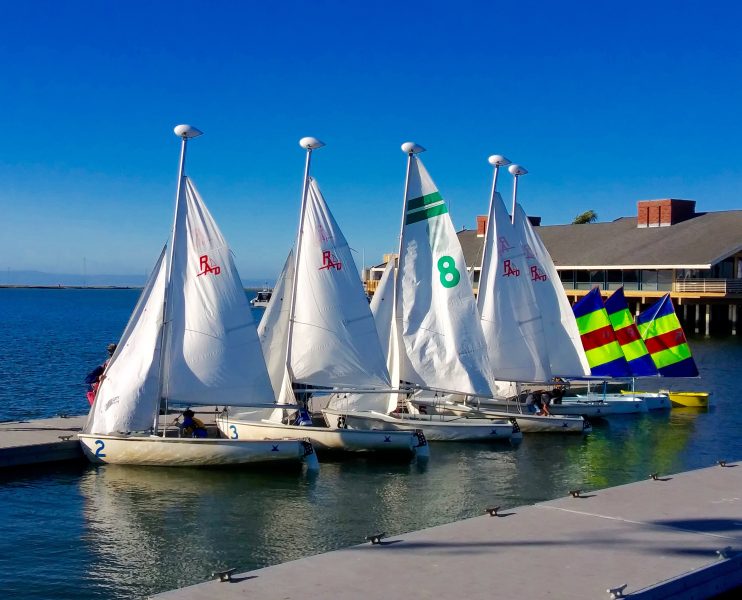 "We're fortunate to be able to recognize her [Vandemoer's] accomplishments in the centennial year of PCYA," Kimball Livingston wrote, "and while I have the floor, congratulations to Molly for crewing Nicole Breault to a 13-1 record last weekend in the SF segment of California Dreamin' match racing [held 3/4–3/5]. She can direct, and she can sail."
Livingston continued, "Young sailors at PYSF are trained in Optis, Flying Juniors and C420s. They sail from a harbor that benefits from insightful development and management, and they go racing with a 'We are PY!' spirit. Molly is achieving her goal to make good humans who sail. You gotta love it."
Receive emails when 'Lectronic Latitude is updated.
SUBSCRIBE