Paul Cayard Trains Amateur Sailors for Ocean Globe Race
World champion sailor and leader of the US Sailing Team and Olympic Sailing program, Paul Cayard has taken on another new challenge. In a recent press release, global translation company Translated announced Cayard will train its amateur crew members for the Ocean Globe Race 2023 (OGR23). Translated has entered a Swan 65 named Translated 9 in the 27,000-mile "sprint" around the globe.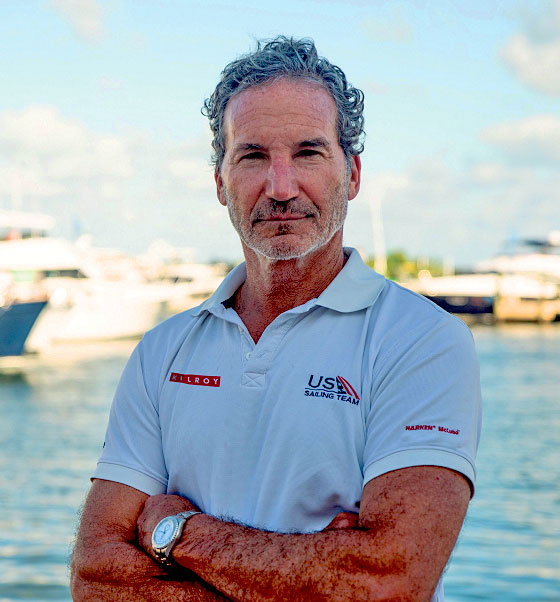 "We are thrilled to begin this journey under the guidance of Paul Cayard, a true legend in sailing," said Marco Trombetti, co-founder and CEO of Translated. "We're also grateful to him for supporting us with his wealth of experience, vast knowledge, and positive spirit."
Cayard is a seven-time world champion and seven-time America's Cup competitor, and has twice circumnavigated the world. In 1998 he became the first American to win the Whitbread Round the World Race, and in 2005-2006 he placed second in the Volvo Ocean Race with the Disney syndicate Pirates of the Caribbean. He is also a two-time Olympic sailor, having competed in 1984 and 2004. We could wax lyrical for quite some time about Cayard's sailing accomplishments, but suffice it to say, the crew of Translated 9 is in good hands.
"Sailing requires not only knowledge, but sailing spirit, which means being focused, committed, hard-working, and a good teammate," Cayard said. "A crew is much more than simply 10 people on a boat; it is a single mind and body focused on a goal and working to reach it. I am happy to support Translated's project because this company reflects, in their everyday working life, the same spirit and attitude of a great crew".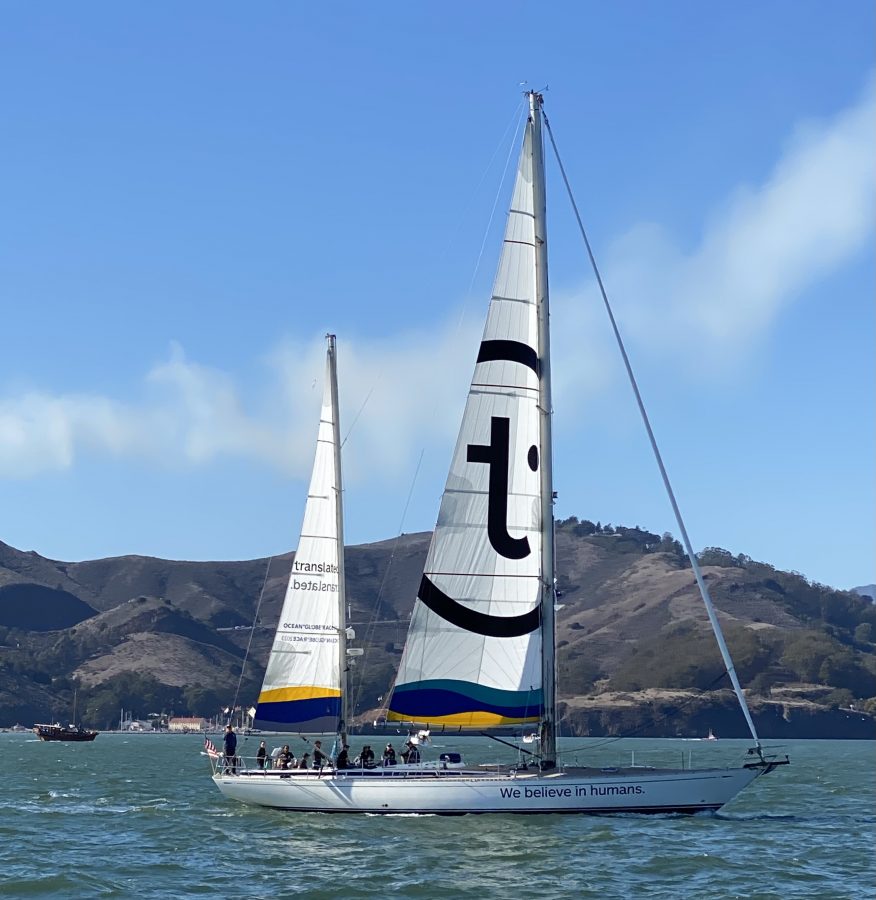 Trombetti and a further 60 tech and language executives have already experienced an introductory session with Cayard, to "not only include tapping into Cayard's sailing expertise, but his leadership skills." Those trainees displaying an aptitude for sailing will potentially join Translated 9 on a leg of the race.
According to OGR23 rules, each competing crew must be composed of a maximum of 30% professional sailors, with the remaining being made up of amateurs. Translated is making this adventure open to everyone who wants to apply at www.translated.com/9.
Touted as a race being run "in the spirit of the original 1973 Whitbread Race," the "retro" Ocean Globe Race, which starts in September 2023, is celebrating its 50th anniversary, "following the same route as the Clipper ships and the inaugural Whitbread Race."
Receive emails when 'Lectronic Latitude is updated.
SUBSCRIBE