Ocean Cleanup, Randall Reeves, Lia Ditton
A Setback for the Ocean Cleanup
After steaming out of the Bay in late September with the ambition of cleaning up the Great Pacific Garbage Patch, the Ocean Cleanup project has suffered a major setback and is heading back to Alameda. "Due to a structural malfunctioning of the cleanup system, today we made the decision to return to port earlier than planned," Ocean Cleanup said on its website. "We will set sail as soon as an appropriate weather window is available."
On December 29, during an inspection of the nearly 2000-ft plastic-skimming boom, the Ocean Cleanup crew found that a 60-ft section had detached from the rest of the system. "Although it is too early to confirm the cause of the malfunction, we hypothesize that material fatigue (caused by about 106 load cycles), combined with a local stress concentration, caused a fracture in the HDPE floater."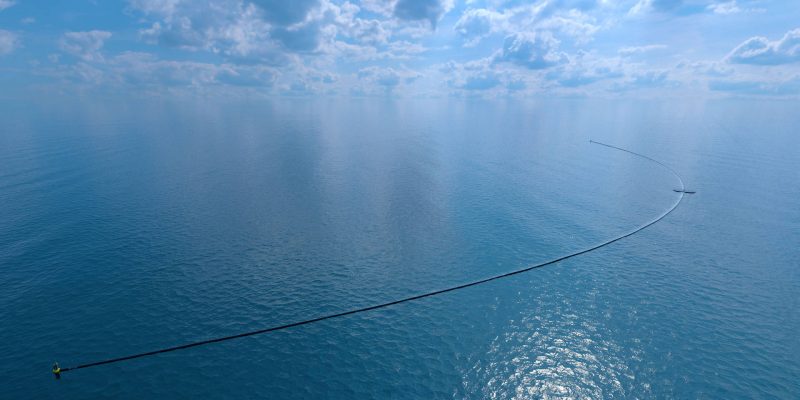 Ocean Cleanup was quick to say that despite the break, both of the now-separated sections of the boom, or "floater," are stable. "All bulkheads are intact, and the end section has two stabilizers affixed to it, so rollover is not possible. Also, because no material was lost, there have been no safety risks for the crew, environment or passing marine traffic. However, as the redundancy in the cleanup system's sensors and satellite communication (which are mounted on both end sections) has now been compromised, we concluded it is sensible to return to port."
The Ocean Cleanup was ambitious, to say the least. Dutch inventor Boyan Slat said the system was "something that we haven't really been able to test very well," according to the New York Times. Tackling the 87,000 tons of floating, decaying trash in the Pacific was sure to have some snags, and we hope that Ocean Cleanup is back on the high seas as soon as possible.
But if we can preach: The best way to eliminate marine debris is to keep trash out of the ocean in the first place. We hope everyone got a reusable water bottle and coffee cup for Christmas!
Randall Reeves Says Hello from the Upside Down
We got an email this morning from Joanna Bloor, the wife of Figure 8-er Randall Reeves, that read, "For you . . ." This is for actually for you, Latitude Nation.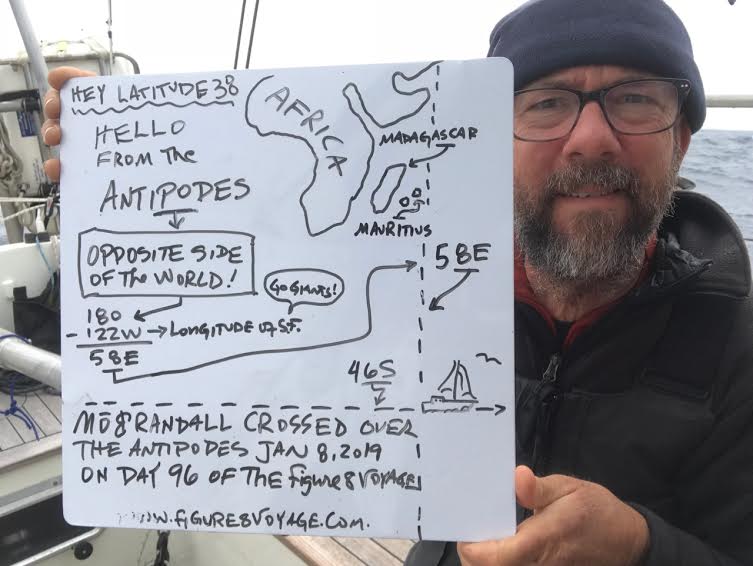 Lia Ditton's Perseverance
You might recognize the narration on this Lia Ditton video documenting her training row down the California coast last summer. Ditton — a sailor with a super-stacked résumé — wrote about her epic trip in October's Sightings. We were delighted to see her thousand words put to video. Enjoy.
Receive emails when 'Lectronic Latitude is updated.
SUBSCRIBE