Cleaning Up the Coast and Beyond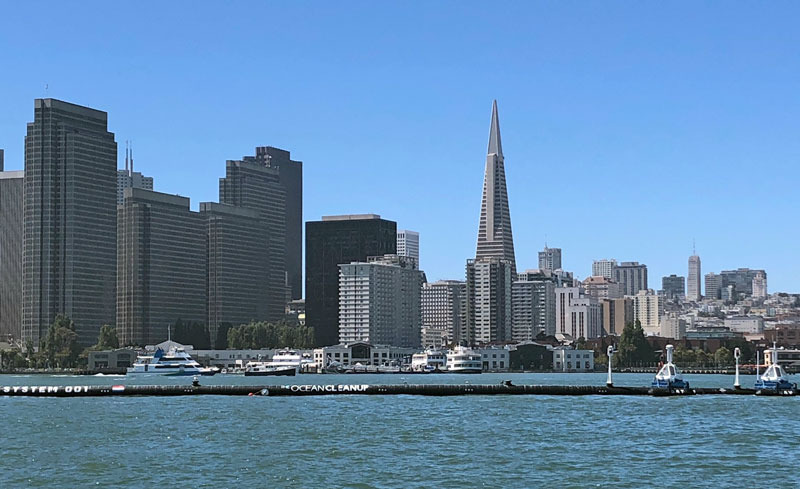 The Ocean Cleanup Project, which we've covered in the past in Latitude 38, was deployed on Saturday. "Bay Area sailors witnessed the deployment of a passive collection boom designed specifically to move autonomously with wind, waves and currents and collect trash from the ocean," notes reader John D. Henry. "The boom is the brainchild of 18-year-old Dutch inventor Boyan Slat, who also founded The Ocean Cleanup nonprofit. The U-shaped boom is 600 meters long and consists of a float that sits at the water's surface, and a tapered 3-meter-deep skirt attached below. The float is designed to provide buoyancy (and prevent trash from overtopping), while the skirt stops debris — including fishing nets — from escaping underneath. When all of the planned booms in the system are deployed between California and Hawaii, they should, within five years, collect and allow for the removal and recycling of 50% of the Great Pacific Garbage Patch (the largest of the five ocean garbage patches). By scaling globally, the goal is to eliminate 90% of all trash and plastics from the world's oceans by 2040."
A further goal is to prevent plastics and other trash from entering the ocean in the first place. We can all do our part to keep our shores litter-free every day, and to pick up after those who have been less careful. The California Coastal Cleanup calls itself "the state's largest annual volunteer event." California Coastal Cleanup Day takes place on the third Saturday of each September, along more than 2,000 miles of coastal and inland shoreline. School-age kids can participate and get credit toward volunteer hours required by their schools. To find an official site near you, go to www.coastal.ca.gov/publiced/ccd/ccd.html.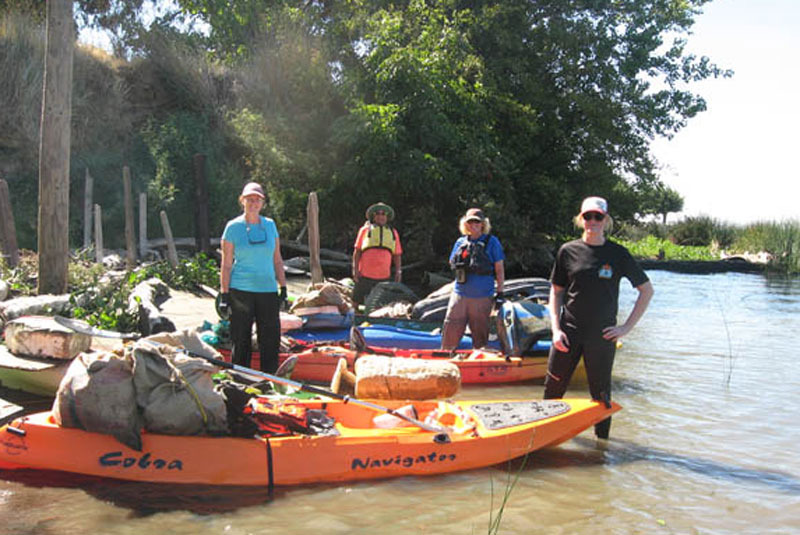 The leading bit of trash picked up during Coastal Cleanup Days has been cigarette butts/filters. They account for 36% of the items collected from 1988 through 2016. We were appalled when we were sitting in Mill Valley traffic the other day and saw a woman drop her cigarette out the window of her shiny late-model sedan — not far from a restored marsh. Really? People still do this?
To us, Coastal Cleanup Day is every day of the year. See a piece of litter, pick it up, whether it's on the water or on land. And dispose of your cigarette butts properly.
Receive emails when 'Lectronic Latitude is updated.
SUBSCRIBE