Oakland Police Out to Lunch?
We don't like to assume anything, so when a Latitude 38 reader sent us a photo of Oakland's two police boats pulling into Sam's in Tiburon on Friday, we didn't want to assume they were there for lunch. It could be that they were on important police business. On the other hand, the reader sent us the photo knowing we've been covering the rising level of crime on the Estuary and the increasing number of crimes reported that go unanswered by the Oakland police.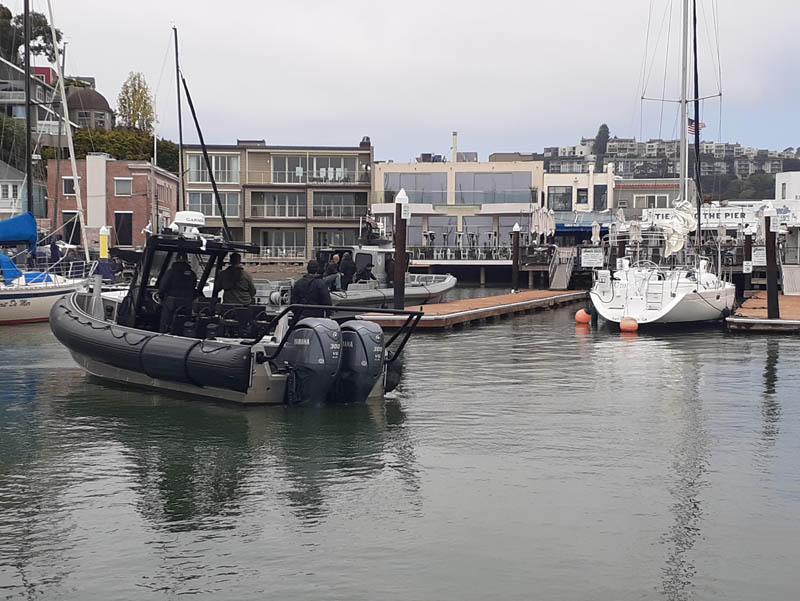 Despite video, photographs and physical evidence of stolen property next to illegally anchored-out boats, the Oakland police have been unable to respond to the satisfaction of those currently being affected. At their own personal risk, yacht club junior program managers and individuals have had to rescue their stolen boats, some already vandalized and stripped, from the perpetrators. Others report feeling unsafe trying to sleep aboard their boats at night. Boats, businesses and dock boxes have been broken into and vandalized.
Oakland Estuary advocate Brock de Lappe attended last Wednesday's BCDC hearing on anchor-outs and commented, "There could not have been a greater, or more disheartening, dichotomy than what occurred at yesterday's (August 23) BCDC Enforcement Committee meeting. The City of Sausalito and the RBRA (Richardson Bay Regional Authority) provided detailed presentations on their efforts to remove anchor-out vessels from Richardson Bay, with buyback programs and onshore housing subsidies. By contrast, no Oakland representative even bothered to attend the meeting, a complete slap in the face to a very concerned public.
"At a February 2022 BCDC meeting on this matter, a specified direction was presented that required the 'removal of anchor outs and shoreline encampments within one year or by the end of February 2023.' Oakland has ignored this very specific direction with apparent impunity.
"The boating community and liveaboard residents on the Oakland Estuary made it clear that the current state of lawlessness is absolutely intolerable."
The San Francisco Chronicle reported on the rising crime and the BCDC hearing, including comments from Outboard Motor Shop owner Craig Jacobsen, who described the thieves stealing life rafts and tools to take to their flotilla anchored out on the Estuary.
"It's almost like the Wild West," Steve Meckfessel, managing investor at Marina Village Yacht Harbor in Alameda, told the Chronicle.
As the RBRA on Richardson Bay has shown, solutions will always be controversial, but it is more than a policing issue. While reducing crime and threat to individuals is the first course of action, the agencies need to both hold individuals accountable and help find appropriate housing solutions for the illegal anchor-outs. Beyond the risk to individuals' life and property is the environmental contamination on the Bay from the anchor-out community. People row, swim, paddle and play in these waters while, below the surface, sealife struggles to survive.
Often lost in the discussions of lawlessness, crime, homeless populations, anchor-outs and other ailments of the Estuary, is the vision of what a peaceful, restored and clean waterway would look like. The failure is attributable to a multitude of ineffective agencies responsible for the Estuary. It is depriving the citizens of Oakland and Alameda of safety, but it's also a loss of what should be a source of pride and enjoyment. Wouldn't it be cool to be an Oakland Marine Patrol police officer who gets off work, puts on their bathing suit and dives in for a swim? Or to go for a lunchtime row, paddle or sail? The Estuary photos below capture a small piece of how the community has, and should be able to have, fun in a safe, clean waterway.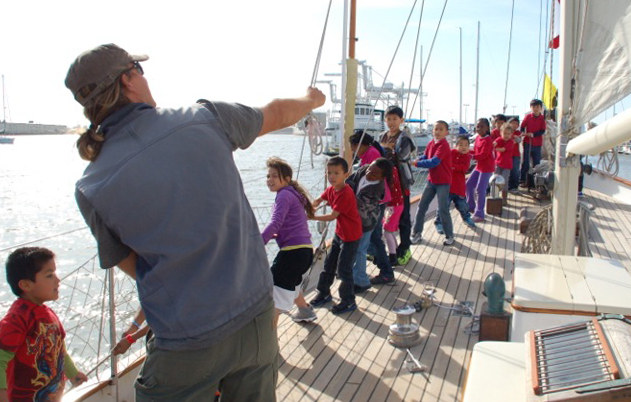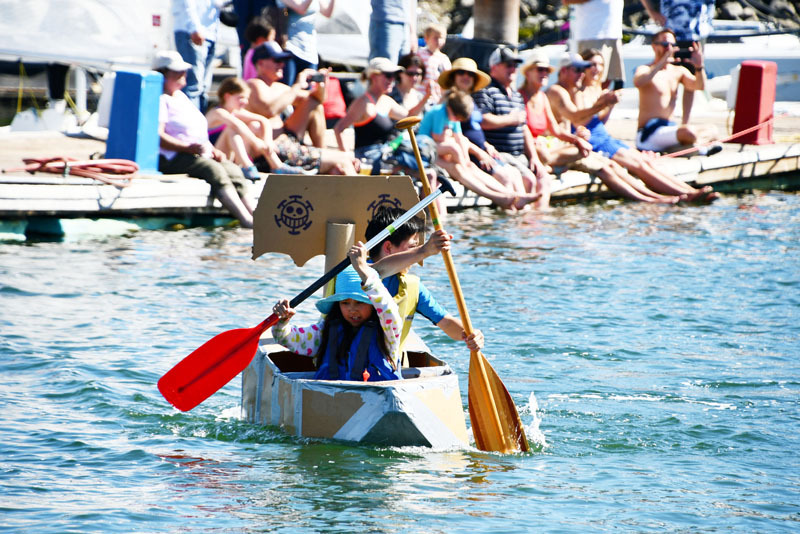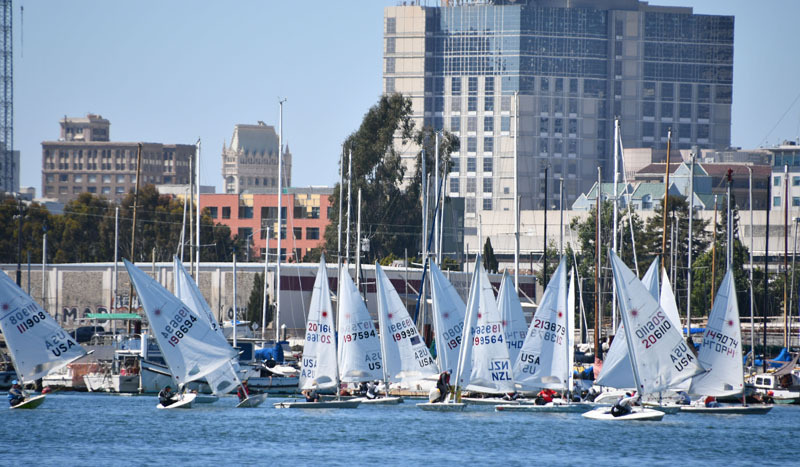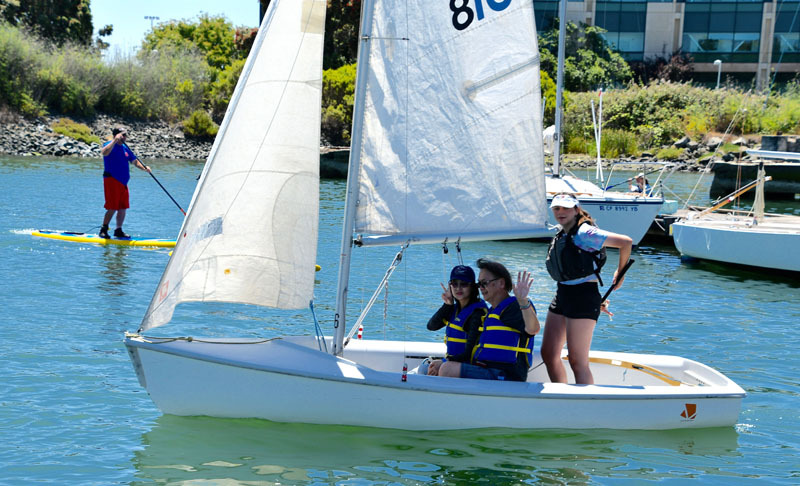 Latitude 38 readers continue to send photos, comments and feedback ("AMEN!! Thanks for writing this and keeping the issue on the front burner!") regarding the state of the Estuary and inaction by the City and Port of Oakland and the Oakland Police. Being a peace officer is undoubtedly a tough job, but like any festering wound, things get worse if left unattended. We're sure many Estuary residents would support the time and budget needed for a lunch run to Sam's if it were in celebration of a job well done. For now, it's terrible optics.
Receive emails when 'Lectronic Latitude is updated.
SUBSCRIBE