November Regattas and Midwinter Series Preview
As we head into the Halloween weekend, we prepare to flip the calendar page to November and start to plan and sign up for midwinter racing series.
Midwinter Super Saturday
Super Saturday will happen a week from tomorrow, on November 5. What's so "super" about it? It's a convergence of maximum midwinter conflict. You will have to choose from one of these, and perhaps geographical proximity or one-design choices will be your deciding factor:
(Tiburon YC and Vallejo YC will join Super Saturday in December.)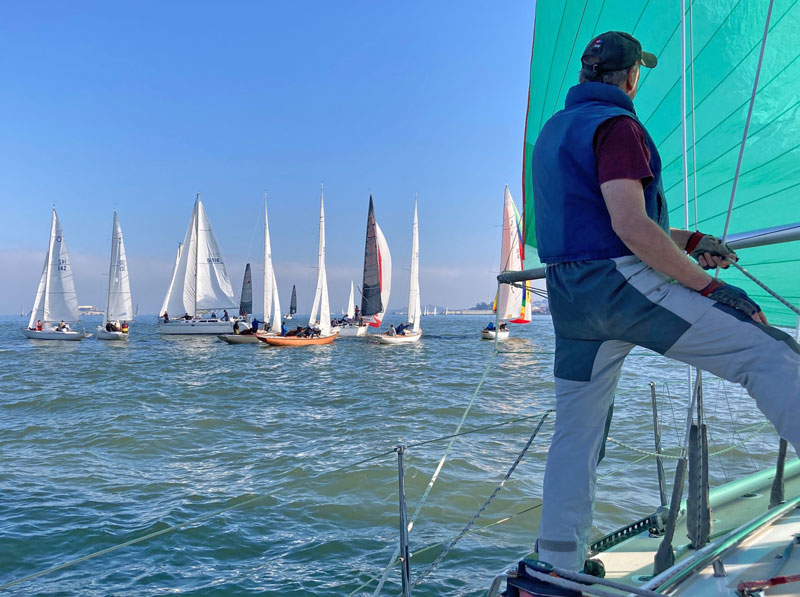 Sausalito YC's Chili Midwinter Regatta will sail on Sunday instead, starting on November 6.
Having started in October, the Berkeley Chowder races continue every Sunday through March except on BYC Midwinter weekends.
Mid-Month Midwinters
The Berkeley YC Midwinters are among popular series the second weekend of the month, starting on November 12-13. Yes, that's series plural. Saturday and Sunday each have their own separate competition. Sign up for either or both. A shorthanded division is developing for Sundays again.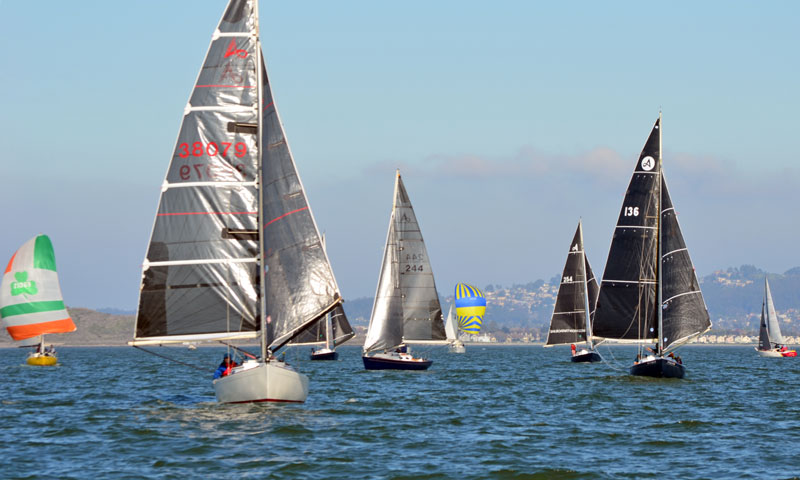 RegattaPRO's Winter One Design will begin on Saturday, November 12. Sign up via Sausalito YC's website.
Island YC's Island Days and Benicia YC's Frostbite Series will begin on Sunday, November 13.
Sequoia YC's Redwood Cup pursuit race series, South Beach YC's Midwinters and Santa Cruz YC's Midwinters will start on November 19.
The Yacht Racing Association's Shorthanded Sunday Midwinters will kick off on November 20.
More Midwinter series will join the list in December and January.
More Than Midwinters
Midwinter series aren't the only game in town during the month of November.
For the teenagers, Encinal YC will host the BAYS High School NorCal Regatta on November 5-6 on the Estuary.
Corinthian YC's Gap Series (aka Fall Series) will conclude on November 12.
St. Francis YC will welcome Cal and Stanford for the Big Sail on Wednesday, November 16. Students and alumni will compete in the club's J/22s.
November Is for Turkeys
Turkey-themed regattas, that is. They range geographically from the Turkey Bowl hosted by the Corinthian YC of Seattle to the Turkey Day Regatta at Alamitos Bay YC in Long Beach, both on November 19-20.
Tiburon YC will offer their Wild Turkey Race on November 25 as a refreshing alternative to the Black Friday shopping madness and/or a cure for the Thanksgiving-feast hangover. On the other side of the Tiburon Peninsula, CYC will host a Thanksgiving Pursuit Race the following day, Saturday the 26th.
More regattas and series will be offered in November; look for a longer list in our Calendar in the next issue of Latitude 38, coming out on Tuesday, November 1. For regattas this weekend, take a look back a month at our October Sneak Peek.
Receive emails when 'Lectronic Latitude is updated.
SUBSCRIBE