A Modern Sailor's Perspective of Master Mariners at Play
The recent Master Mariners Regatta was a spectacle of beautiful wooden hulls, yards of billowing canvas, and boatloads of sailors "messing around in boats." Don't get us wrong; we know the race was serious, particularly for the captains and boat owners, because whenever there's more than one boat there's going to be a race. But really, none of them would have been out there if it weren't fun. And that fun wasn't limited to the MM crews — there were many more sailors cruising around enjoying the company and the views, one of them being Andrew Gottscho from the East Bay. Andrew chartered a 30-ft Catalina from Modern Sailing in Berkeley, and with camera in hand, set off to sail among the wooden ships as they completed their course.
Three crew joined Andrew aboard — first mate Robert, who was in the same Basic Keelboat class as Andrew last summer, and Alex and Bruno, two college buddies from Mexico City who recently moved to San Francisco. Andrew happened to meet Alex and Bruno that morning and invited them aboard! Of the four sailors, Bruno was the most recent to the sport and was "wowed" by the experience — being aboard, and seeing the grand old ships under sail, not to mention time on the helm and the bonus porpoise sightings. "Their enthusiasm made the whole cruise a TON of fun," Andrew writes
The fun included getting some great shots of the regatta boats throughout the day. "They have so much elegance, grace, and fluid motion, like swans," Andrew writes, adding that his favorites were Brigadoon and Gold Star.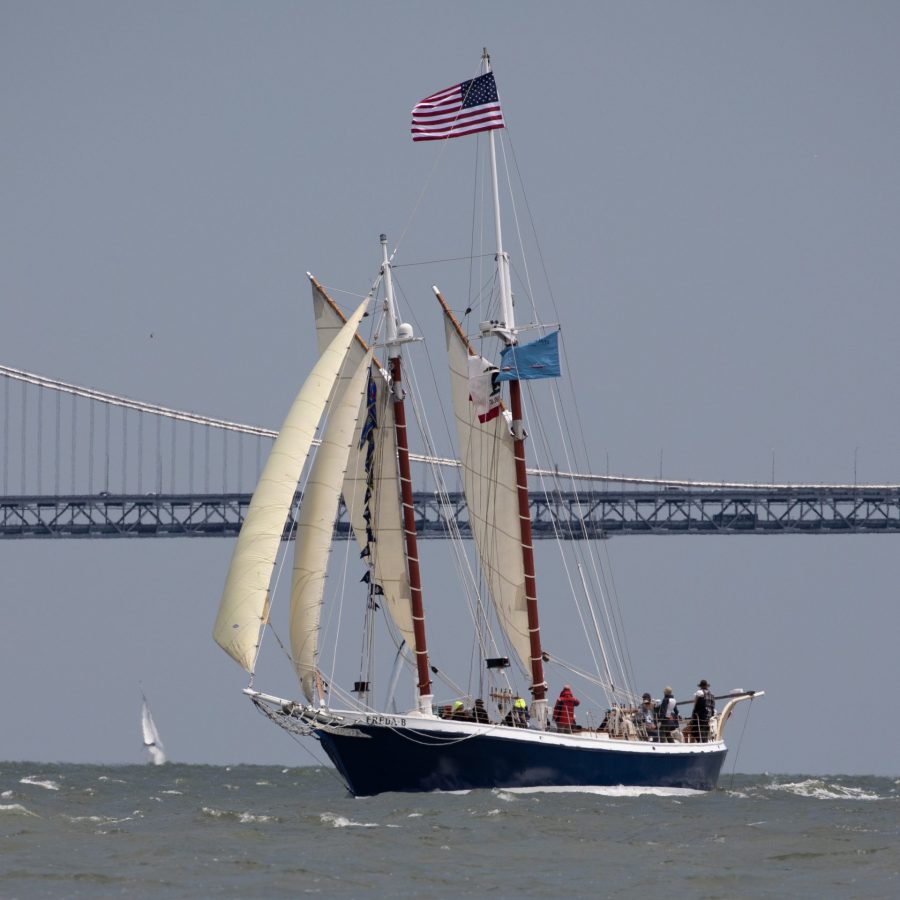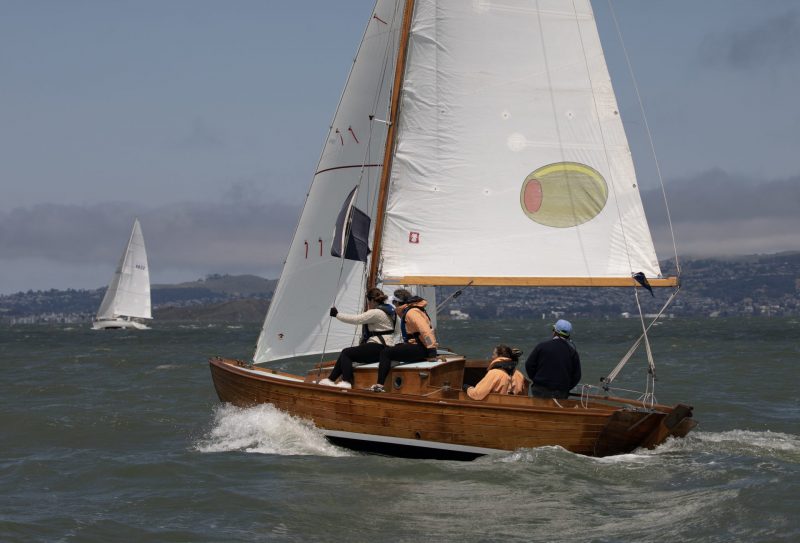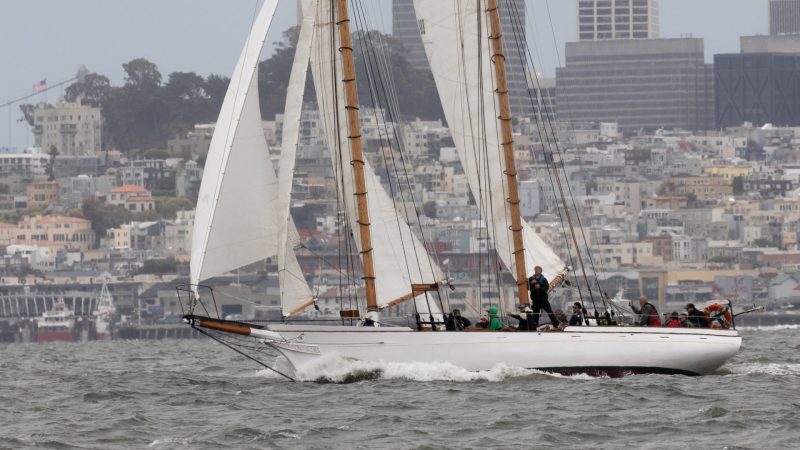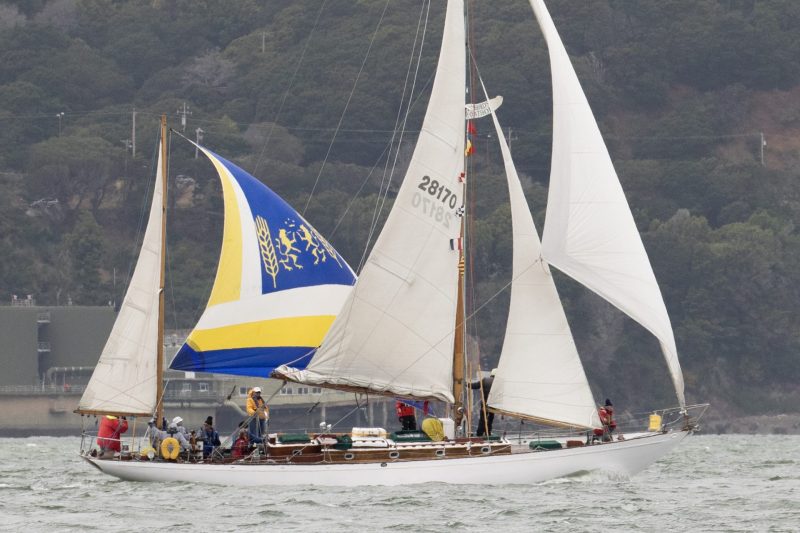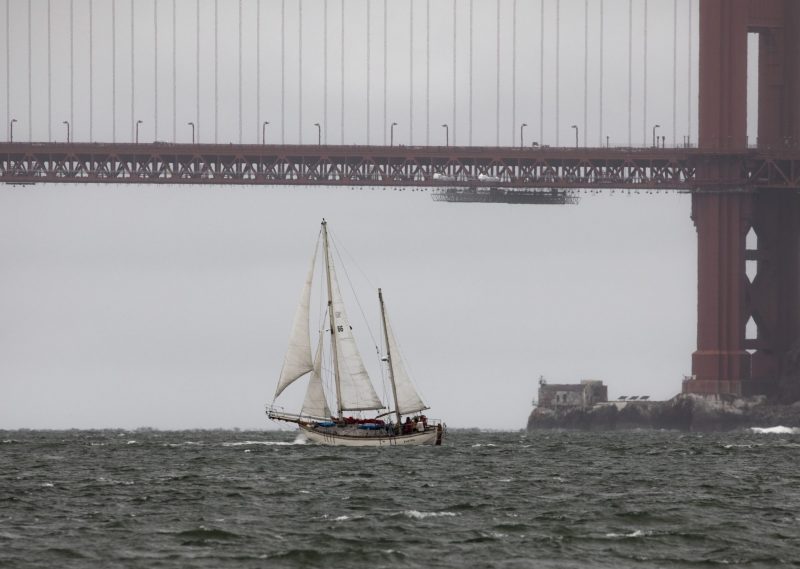 Andrew says it was "a real treat" to photograph the boats from the water. "I would love to crew on one someday!"
His camera was set up with a telephoto lens using 1/640 and 1/800 shutter speeds. 'I am fascinated by the old wooden boats on S.F. Bay, especially the gorgeous schooners and ketches," he writes. And while he thinks they were out of the way, he adds, "Apologies if I was too close to the course."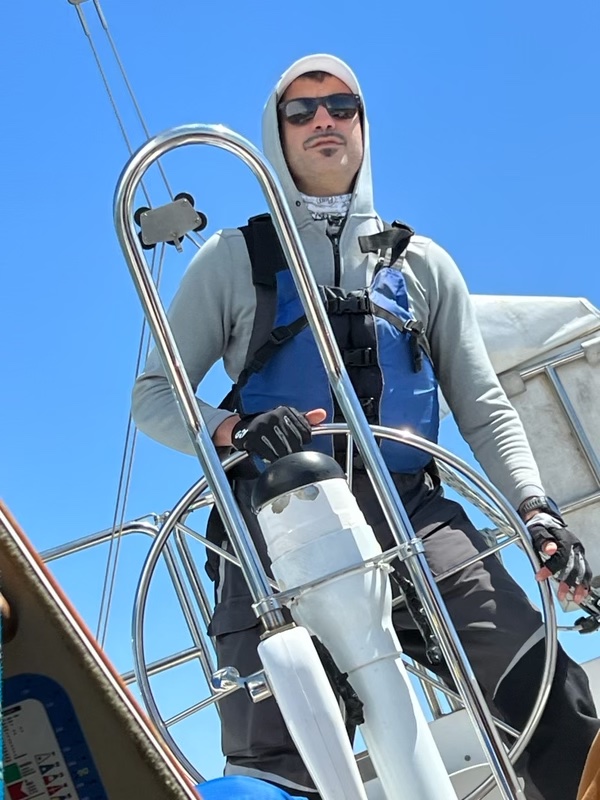 Although he's been sailing since he was a teenager, it wasn't until last year that Andrew completed sailing certifications, starting with US Sailing's Basic Keelboat and Basic Cruising. In January he upgraded to the Silver class and is scheduled for ASA 104, Bareboat Cruising, next month with Modern Sailing. "For my first bareboat cruise I'd love to go down to Santa Cruz / Monterey or the Channel Islands."
Andrew started sailing out of Berkeley and Richmond in the early 2000s, crewing for his dad as he went through his certifications at OCSC. "I was fortunate to have a parent introduce me to the joy of sailing and take me to places like Monterey Bay, Catalina, Baja, BVI, and the San Juans to really get hooked."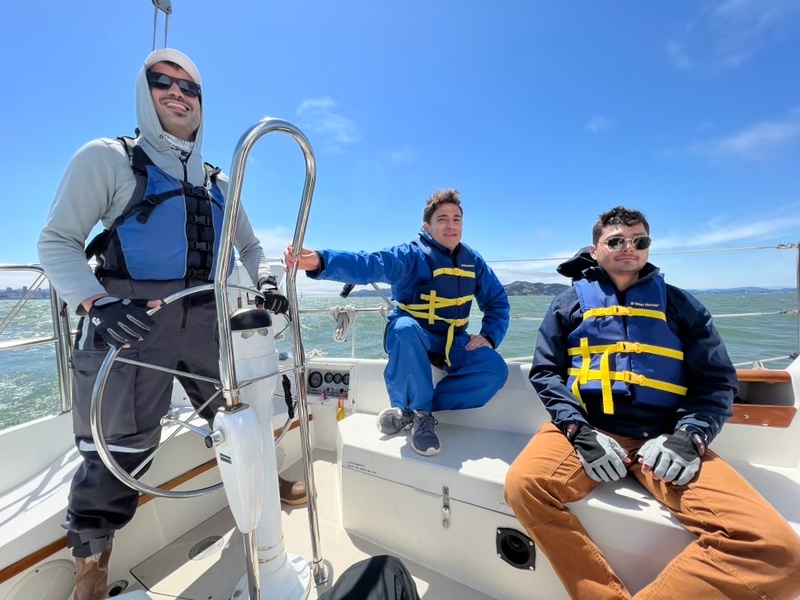 "Another thing I love about sailing is that it has a low carbon footprint. Flying in the wind without burning fossil fuels is a beautiful thing to me."
You can see the full results of the Master Mariners Regatta here. And if you want to see some of these fabulous boats up close, go along to the 2023 Wooden Boat Show, at the Corinthian Yacht Club, on Sunday, June 18, from 10 a.m. to 4 p.m.
Receive emails when 'Lectronic Latitude is updated.
SUBSCRIBE