Maritime Tips for Earth Day
Tomorrow, April 22, will be the 51st Earth Day. With mariners in mind, the California Division of Boating and Waterways submitted these Earth Day tips:
Take a Boating Safety Course
Learn how you can protect the environment while boating, then apply for a California Boater Card. The fee for the lifetime card is $10. Learn more at CaliforniaBoaterCard.com.
Plan Ahead
• Check and follow state and local COVID-19 guidelines for outdoor recreation, such as wearing a face covering, avoiding crowds, and staying home if you are sick.
• File a float plan before each trip and share it with a family member or friend in the event of an emergency. Be sure to cancel the float plan when you return home.
• Check the latest weather forecast before you go out, and check regularly for changing conditions.
• Identify the nearest pollution prevention services near you. For participating sewage, dump stations and floating restrooms, download the free Pumpout Nav App.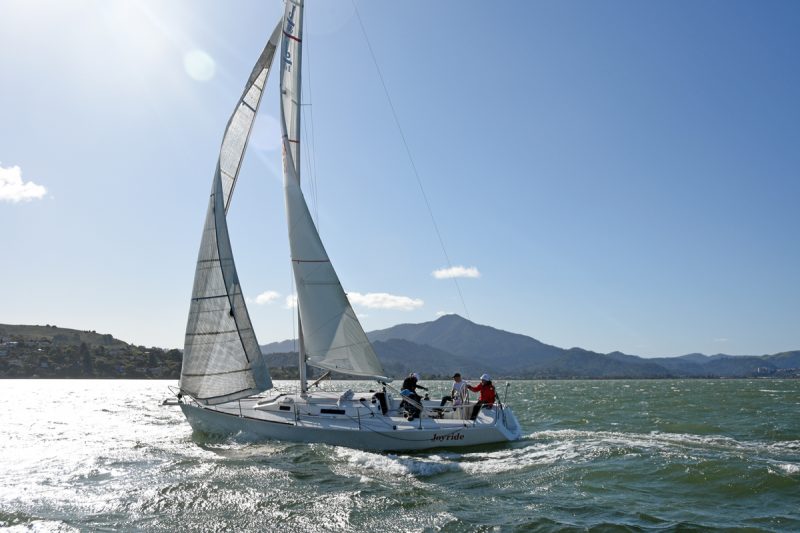 Carry the Right Equipment
Make sure you have the right safety equipment on board. Click here to download a free virtual safety check form or to schedule a vessel safety check. Also, carry oil absorbents on board and in your bilge to prevent oily discharges. To prevent fuel spills use fuel bibs. Dispose of them as hazardous waste at your county's household hazardous waste collection center. For locations check your browser or visit earth911.com.
Get your free California Boater Kit with all of this clean and safe boating information by visiting Bit.ly/2021CABoaterKit and completing a two-minute questionnaire.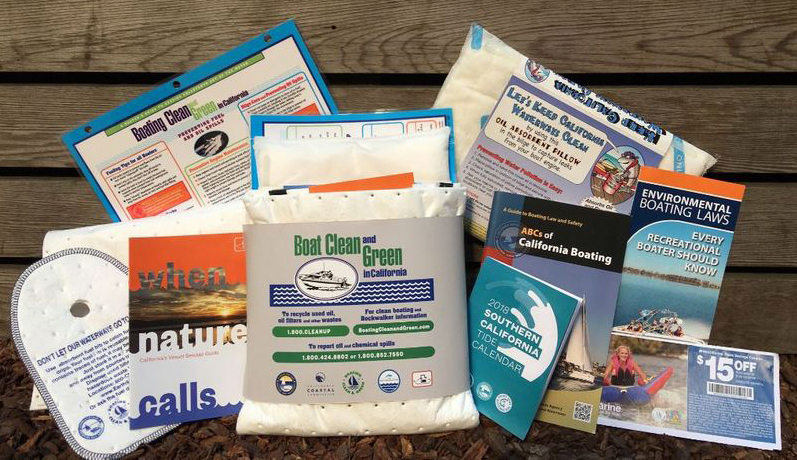 Keep It Clean
Dispose of trash properly. Pack your food and water using reusable items such as water bottles, coffee mugs, utensils, cups and plates. Avoid single-use disposable items such as straws and stirrers.
Wear a Lifejacket
The use of a lifejacket can greatly increase your chances of survival in an accident. Inspect PFDs before heading to the water to ensure they are in serviceable condition and that they fit properly. Lifejackets for adults don't work for kids. Learn more at Boatcalifornia.com.
Check out DBW's video here.
Our Own #1 Tip: Every Day Is Cleanup Day
California Coastal Cleanup Day is not until September, but there's no law against picking up litter the other 364 days of the year. When we go out on our kayak, we never return empty-handed. Besides plastic bottles, common finds are bits of Styrofoam dock, Styrofoam bait containers, and snack bags. Most keelboats have freeboards too high to reach trash by hand, but a fishing net works. We also pick up litter around the marina that hasn't reached the water yet.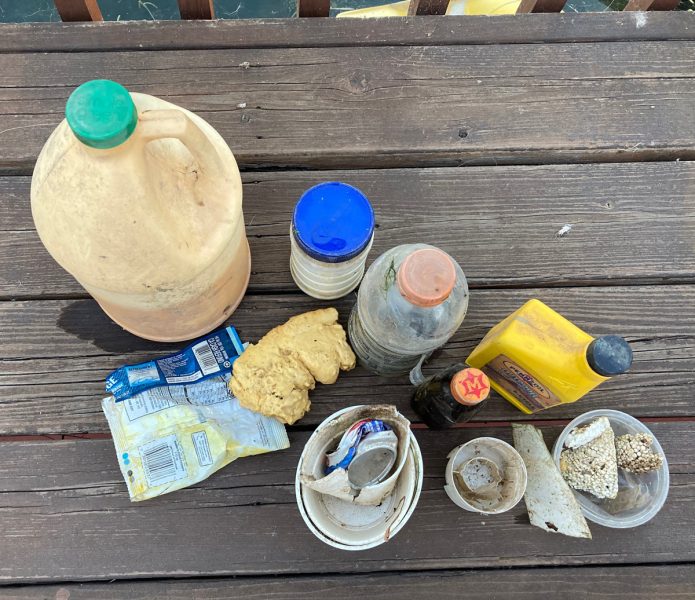 With 1,200 miles of coast, hundreds of navigable rivers, lakes and the Sacramento-San Joaquin Delta, recreational opportunities abound for California's boating community. Lucky us!
Receive emails when 'Lectronic Latitude is updated.
SUBSCRIBE