Solo Rower Lia Ditton Aims for Hawaii
Professional sailor Lia Ditton left San Francisco Bay on June 17 to embark on a journey from the Bay Area to Hawaii. But instead of sailing, Lia is rowing the 2500 miles across the Pacific — solo. This intrepid woman is now approximately two thirds of the way across, having covered around 1800 miles with around 700 to go.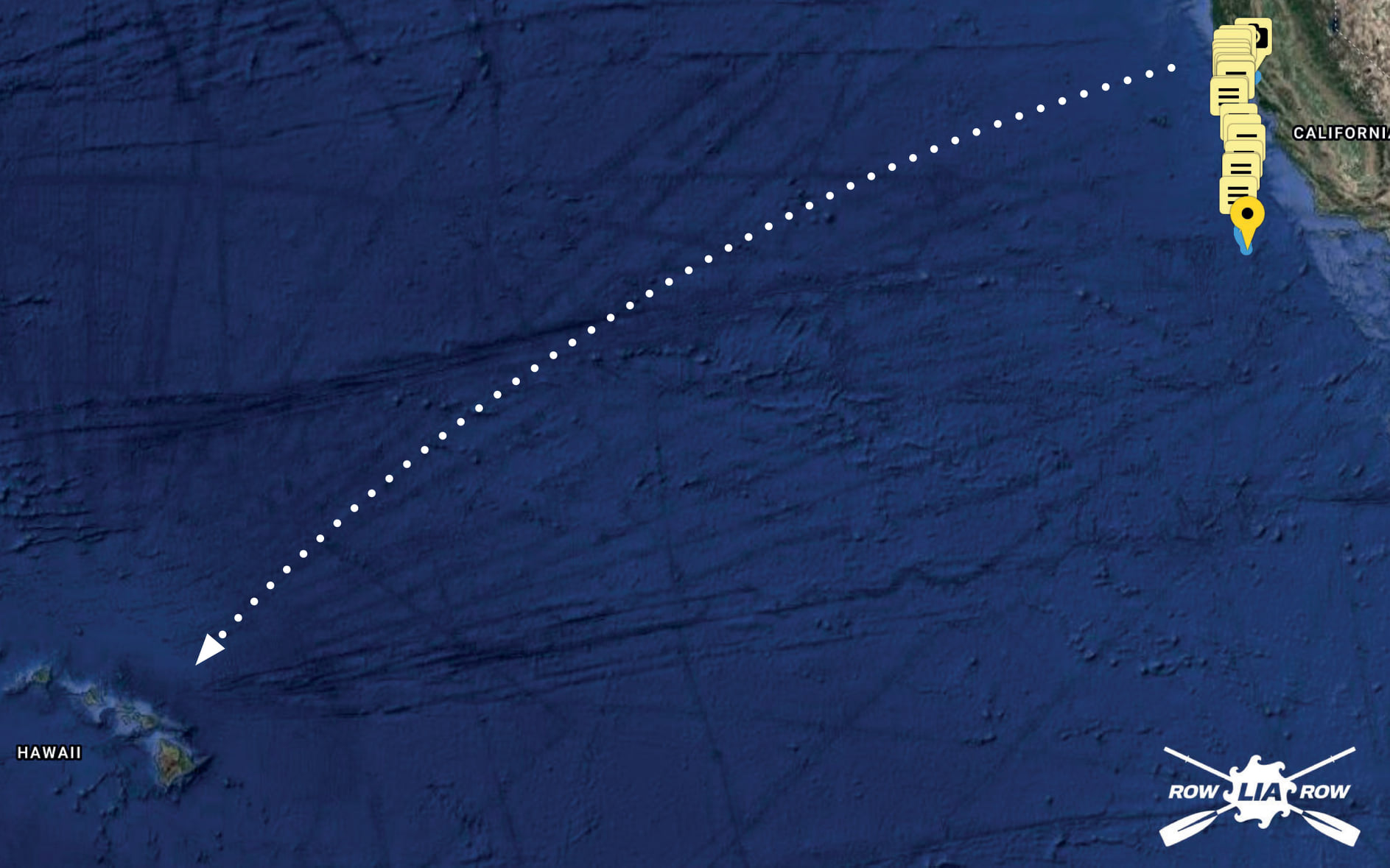 Lia departed from Corinthian Yacht Club on June 17, at 11 p.m. This presented her first challenge — a stiff breeze and a slow outgoing tide kept her progress in check. And then there were the container ships, one of which announced its presence with a long blast of its horn. However, several hours of rowing saw Lia clear of the shipping lanes and their enormous vessels. By 9:34 a.m. on June 18, Lia was ready to take her first, and well-earned, rest.
To date Lia has endured headwinds, rough seas and soakings, and has been rolled twice and followed by sharks. Nothing unusual for a crossing, but when you consider that Lia is aboard a 21-ft rowboat, you begin to imagine only a fraction of the discomfort she may experience at times.
"As I stand to enter the cabin, an exceptionally well-timed wave crashed over the cabin top, over my head and down the neck of my jacket. My day didn't get better from there. The bottom of my bunk was wet from the open air-vent." Lia posted this on her website.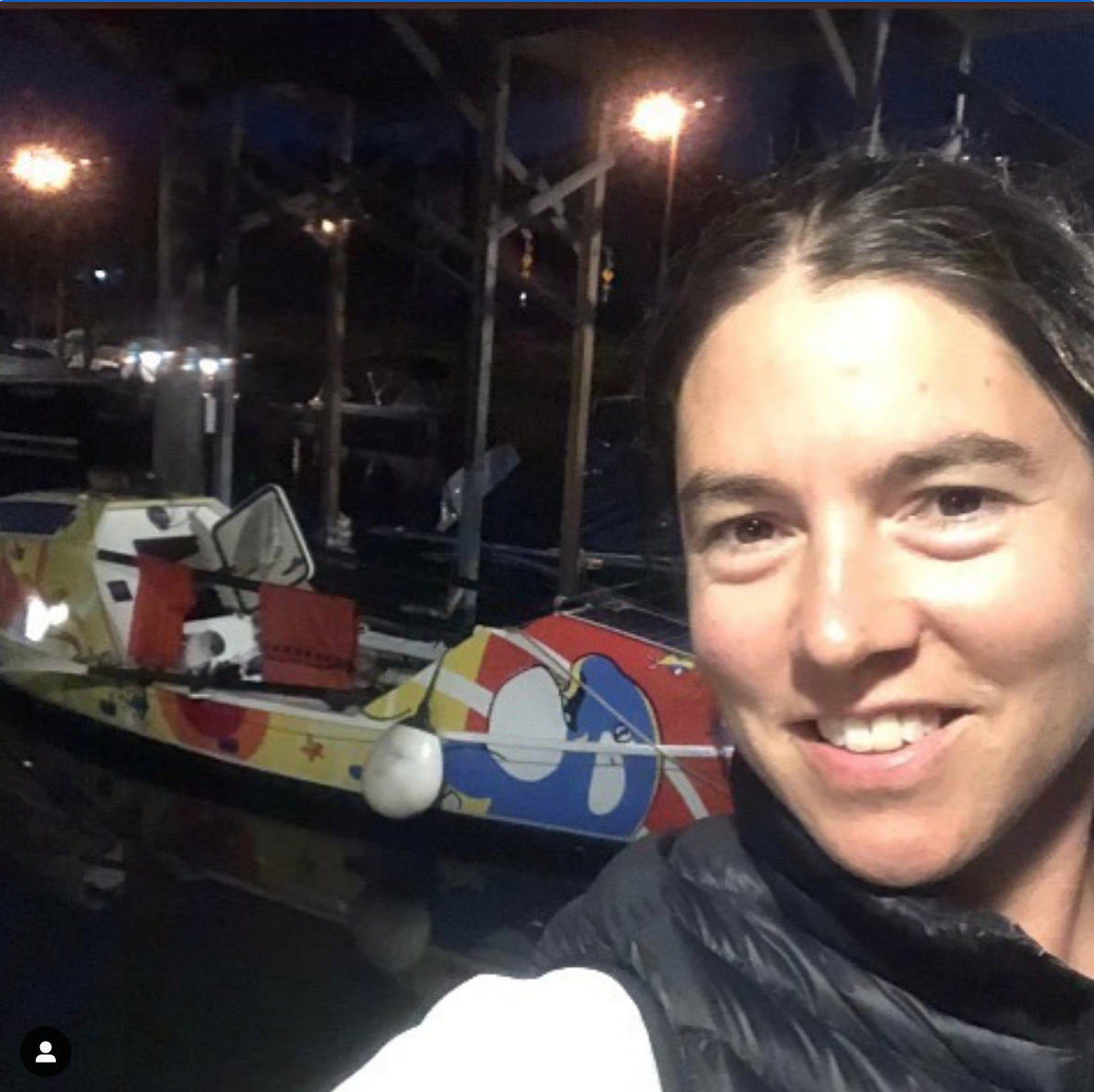 Lia's first shark encounter came on day 19. "I am one second from pulling on the sea anchor retrieval line, when a 7-ft shark sashays by." So what did Lia do? Grab her GoPro. Of course!
"I extend the stick ready to film, delighted I bought a longer stick for this journey. But once the stick reaches its full 38 throe, 38 doesn't seem enough stick between me and the shark."
Lia identified her companion as a blue shark, and wondered whether the species made a habit of swimming clockwise around boats. Mr. Shark, as she came to name her friend, had swum beneath her boat and completed several laps before they eventually locked eyes. By now Lia was ready to pull in her sea anchor — the task that she had temporarily abandoned when the shark appeared. The shark then departed, leaving Lia to no doubt marvel at the unique experience.

Soon after came the first knockdown. Lia was in her cabin when a wave slammed the boat and rolled it onto its side. Fortunately there was no damage. This is not Lia's first ocean rowing adventure, and each one brings its own set of challenges. But every sailor knows that alongside the challenges, there are many uplifting moments that make the journey even more worthwhile.
"In the morning, the sun is streaked from cloud to horizon in thick gold bands. It reminds me of early century paintings and the gold-leafed auras around the heads of Byzantine holy-men," Lia writes on her website.
Lia had hoped to complete her journey in 53 days. So far she has been at sea for 63 days and now hopes to finish in under 99 days, which is the record set by Roz Savage — the first, and so far, only woman to row solo across the Pacific.
Lia, we wish you well and will continue to follow your journey. 
You can read more of Lia's diary entries and follow her progress at rowliarow.com.
Receive emails when 'Lectronic Latitude is updated.
SUBSCRIBE