On the Leading Edge with SailGP, San Francisco and Web3
On Thursday, SailGP used the tech hub of San Francisco to announce a groundbreaking sports technology partnership that includes DAOs (decentralized autonomous organizations), NFTs (non-fungible tokens) and global community activation at SailGP events. This adds a whole new level to the already-complicated language of sailing, though the SailGP platform is ideal for demonstrating the pioneering, innovative spirit of sailing while merging with crowd-sourced blockchain Web3 community development. Really!
Latitude 38 is probably better suited to explaining barber-haulers and twings than NFTs and DAOs, but many Bay Area sailors are already well acquainted with both. As with foils, so much is impacted by the leading edge. To be on the leading edge, SailGP continues to push the envelope of what's possible with the announcement of a multi-year, groundbreaking partnership with the NEAR Foundation, a leading carbon-neutral, community-driven blockchain development platform.
Russell Coutts and NEAR CEO Marieke Flament were on hand to explain that, as part of the partnership, SailGP will explore the sale of a new team to a DAO launched on the NEAR Protocol — a first-of-its-kind community engagement and activation platform in professional sports. The historic partnership will enable fans and cryptocurrency enthusiasts to engage and access their favorite teams, athletes and events as never before.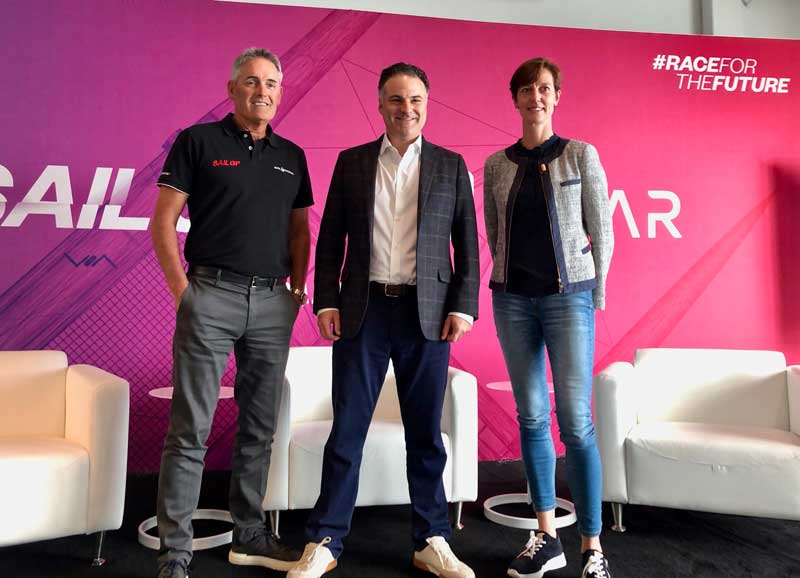 The DAO community members may determine athlete selection, team management, commercialization options, operations and team strategy. Operating under the structure of the current SailGP Teams' Participation Agreement, the DAO team could join the SailGP starting lineup as early as Season 4 in 2023, subject to compliance with all applicable laws and regulations.
A DAO is an organization that is community-owned and whose financial transactions and rules of engagement are stored on a blockchain. While historically companies are managed from the top down, DAOs are communally governed and managed. Decisions are based on the community, and determined by proposals and voting to ensure community members have the ability to directly influence the DAO's direction.
It's a striking example of how sailors adjust their sails to the changing winds. After trying to wrap our heads around the somewhat mind-boggling possibilities that come with this technology partnership, we had to run to the SailGP site in San Francisco for a quick look at the tangible world of sailing. Amid the clattering of event setup between St. Francis Yacht Club and Golden Gate YC, we ran into brother-and-sister dynamic duo JP and Pearl Lattanzi. They had both qualified for the SailGP Inspire Waszp Grand Final. They earned their berths last week in the Waszp Americas event at Richmond YC.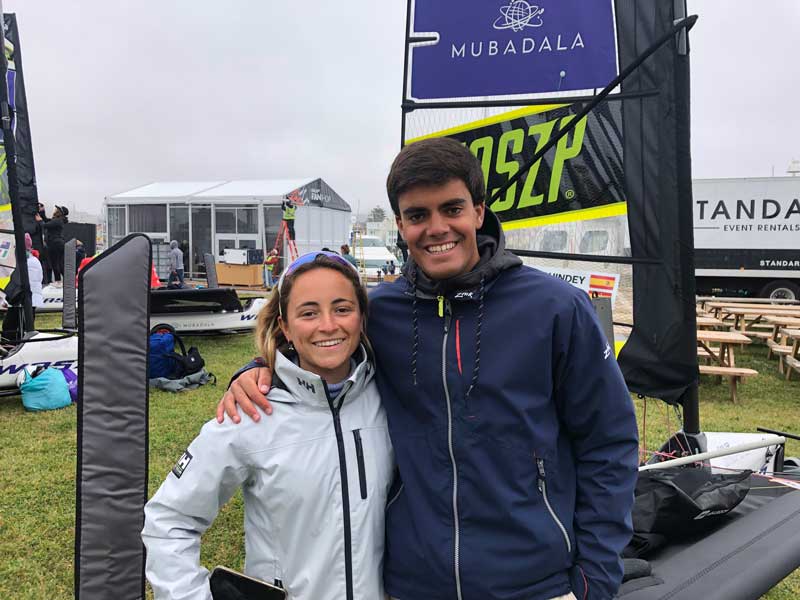 The SailGP village on the Cityfront will be open from noon to 6 p.m. on Saturday and Sunday. Racing will be from 2 p.m. to 3:30 p.m. on both days, with a not-so-minor token of $1,000,000 on the line for the winner. The live action will also be viewable on YouTube, and, for Californians, it's in your time zone!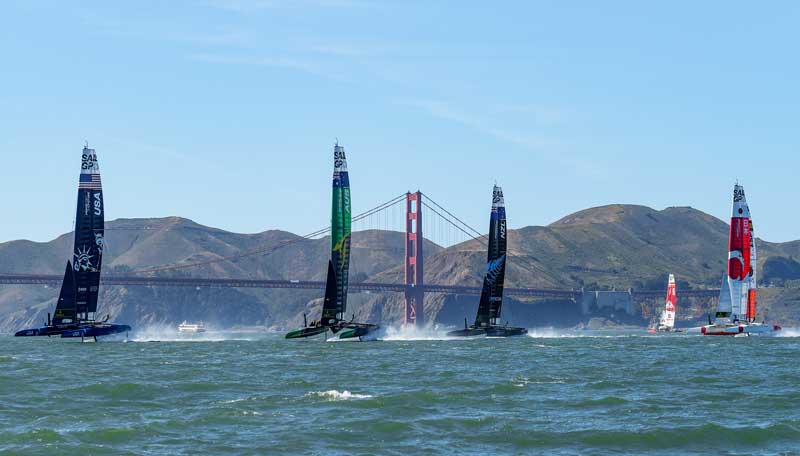 At the Friday morning press conference ahead of today's practice race day we heard from race leaders Tom Slingsby, Jimmy Spithill and Nathan Outteridge. While they're the solid high-performers, it was event leader Tom Slingsby who reminded everyone yesterday that anything can happen. Slingsby and his crew flipped during yesterday's practice and damaged their wing. As a result they will miss today's practice on starts. Not the right lead-in for their Grand Final weekend.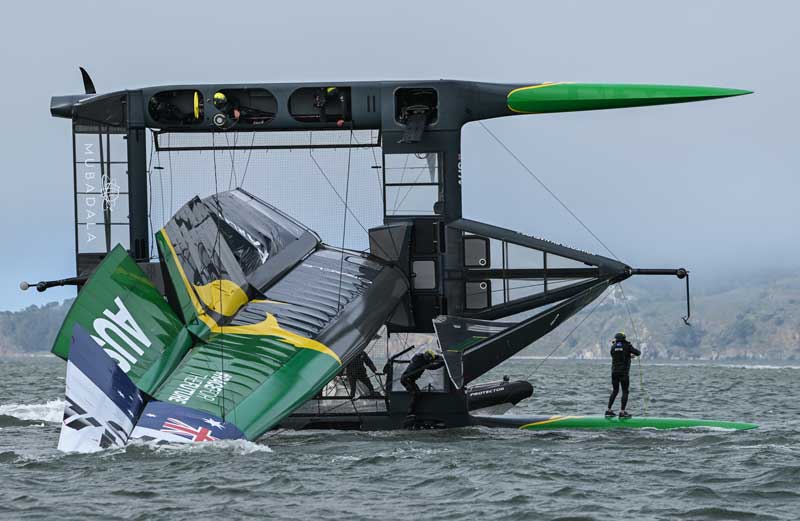 Eight teams will compete before they are whittled down to the final three competing for the grand prize. The 2013 America's Cup on the Bay launched the rapid advancement in foiling. Now we have F50s, kites, boards, wings, Moths, Waszps and numerous other ways to foil on the Bay. We still enjoy our Saturday sails at 5 knots but applaud all those who push the limits in the sailing discipline that suits them. We love the attention that SailGP brings to sailing, and we hope all viewers find their way to sail on the Bay — or wherever they are. In the meantime "we go where the wind blows," and this weekend that will be at SailGP on the San Francisco Cityfront. Learn more here.
Receive emails when 'Lectronic Latitude is updated.
SUBSCRIBE