Latitude 38 Magazine March Issue Out Now
As the weather warms up and the Northern Hemisphere slides into spring, we bring you Latitude 38 magazine's March issue. This month we have a host of great stories along with our regular columns. Here's a preview:
The Outside Route — A Better Way to Bash
Here's the Outside Route in a nutshell: When you leave Cabo, sail west. (Note that we're not targeting west here — it's simply the result of sailing close-hauled on starboard tack.) After a day or two, you will be far enough offshore to play whichever tack is favored. But at first, starboard is your only option.
Another benefit of this tactic is that once a couple of hundred miles out, I have often found myself lifted as the northwest wind becomes more north — and even sometimes northeast — and I wind up sailing parallel to the beach after all. To give you an idea of how lifted you can get, there is an outcropping of rocks called the Alijos, about 190 miles west of Mag Bay, that reach up through 2,000 fathoms of water to the surface. I have often passed near them on my first starboard tack out of Cabo.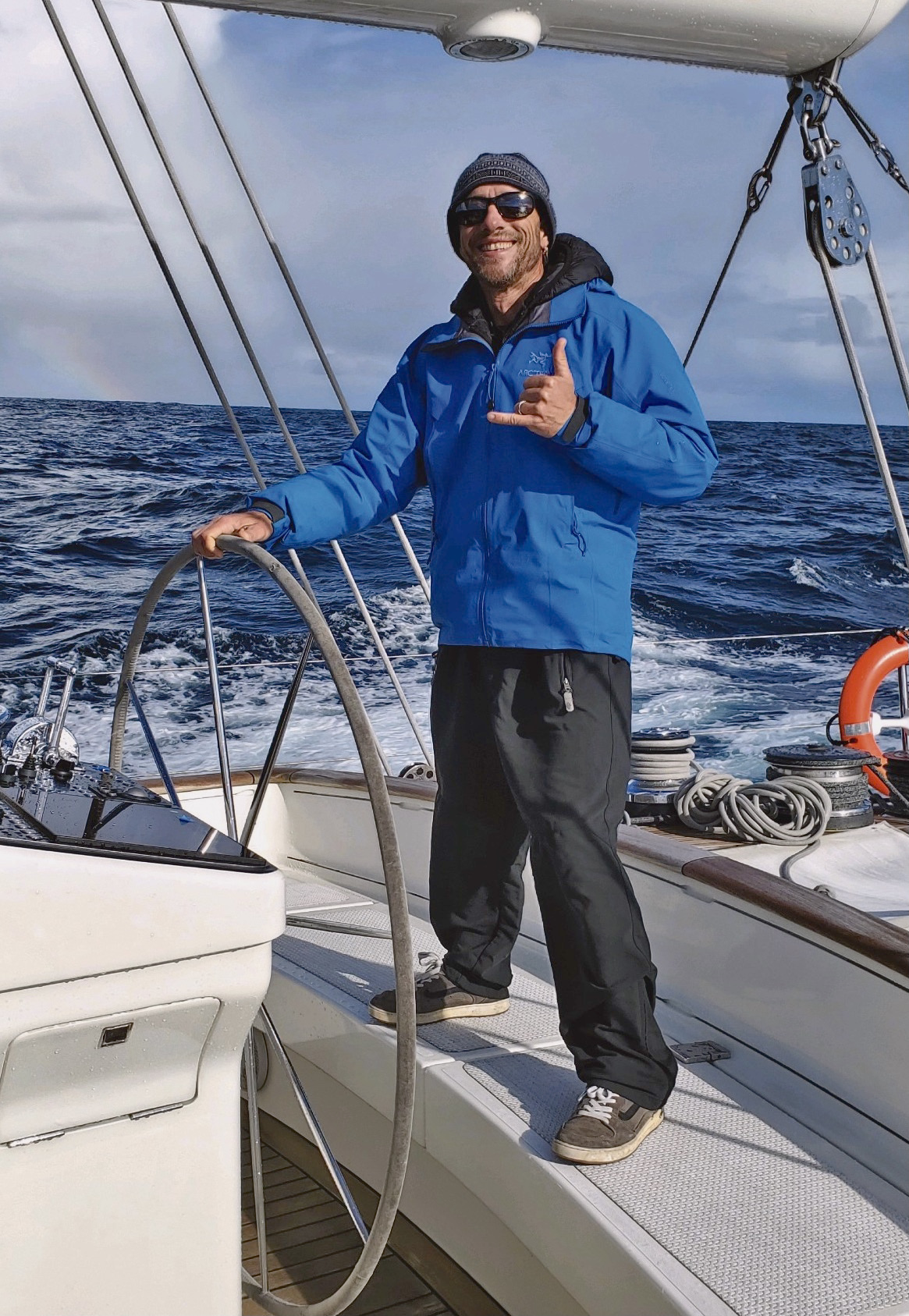 The Story of Three Tris
The date was February 2008. David Vann arrived with three aluminum hulls that he'd constructed in Florida with a plan to build a 50-ft aluminum trimaran on a shoestring budget. Esquire magazine had the right to his story, which would be told as he circumnavigated the world. The boat had no engine, and the main hull where he would be living was only three feet wide. We towed him out of the Napa River, and he made it to Monterey before having structural problems. He brought the boat back to us, where it was stored for the next 11 years. His budget exceeded $50,000, and Esquire never got the story.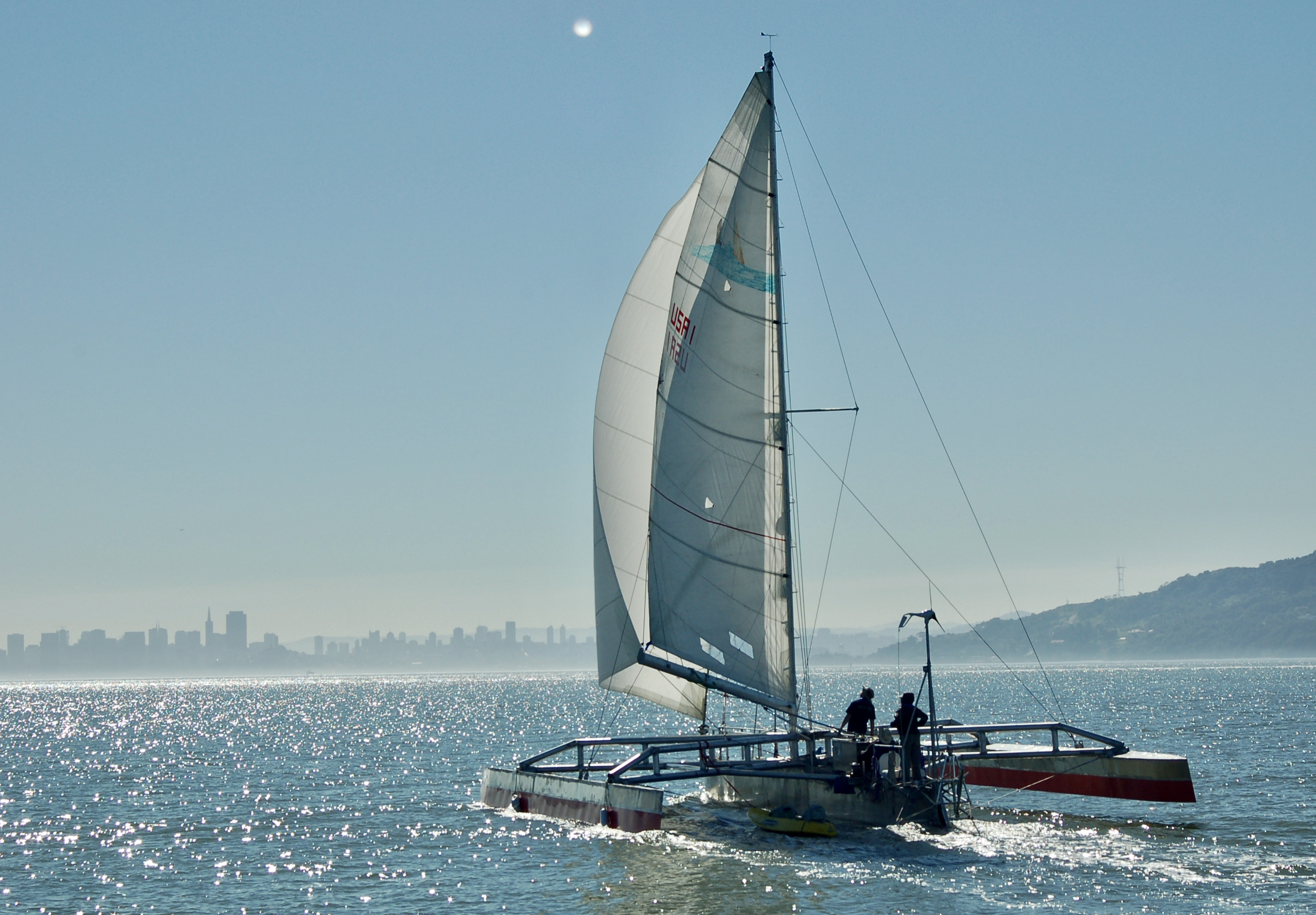 COLUMBIA 5.5
I remember the first time I laid my eyes on a Columbia 5.5. A friend had called me over to see his new toy at Alameda Marina. Unfortunately for my friend and his Ericson yacht, there was a beautiful, Corvette-red sloop resting in the slip opposite, her bow rising from the water with the elegant arc of a calligraphic stroke. From the fresh gloss of her flush deck and teardrop-shaped hull, I could see that she was adored. "What a beautiful … Folkboat!" I exclaimed, enthralled, admiring and not entirely sure what I was looking at. While my mistake didn't come to light until much later, what was obvious then was my friend's irritation as I hovered, cooed and pointed. Yes, the debut of his burly daysailer had been completely upstaged, and by nothing less than a skinny, 32.5-ft Nordic supermodel of a boat.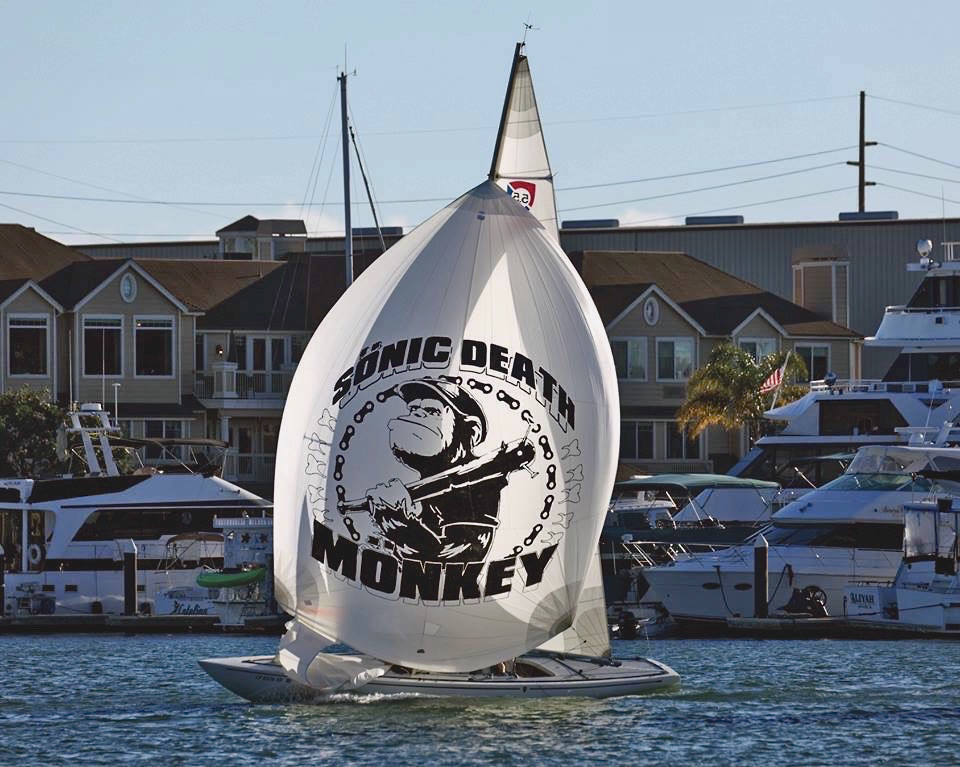 Where will you pick up your copy? We know West Marine in Point Richmond has a stack; our driver Mike delivered them this morning!
Receive emails when 'Lectronic Latitude is updated.
SUBSCRIBE