Junior Sailors Rescued After Being Capsized by Big Swell in Santa Cruz
The West Coast was lashed by big swells this weekend, resulting in a number of rescues, including 12 junior sailors at Santa Cruz. According to CBS SF Bay Area the juniors were sailing in the river mouth when "a massive swell" knocked over the sailboats, at around 4:30 p.m.
We spoke with Alex Verdoia of Ullman Sails in Santa Cruz, who happened to be on a friend's boat in the harbor as the scene unfolded. Alex reported, "We had thought of heading out on a Moore 24 but the wind was too calm, which would make it difficult to be in control getting in and out of the harbor. We did see the Optis head out and then saw the tide was falling quickly, which was causing the break at the harbor to increase. When the row of boats was returning the tide was lower and they hit a bad set of waves, washing all the boats towards the east breakwater. Fortunately, there were surfers nearby who reacted quickly and were able to get to the kids, pulling them out of harm's way.
"The harbor patrol was nearby and was able to follow up shortly thereafter, helping them all to safety. We then saw the surviving boats being towed back in, though not sure all the boats made it back in one piece."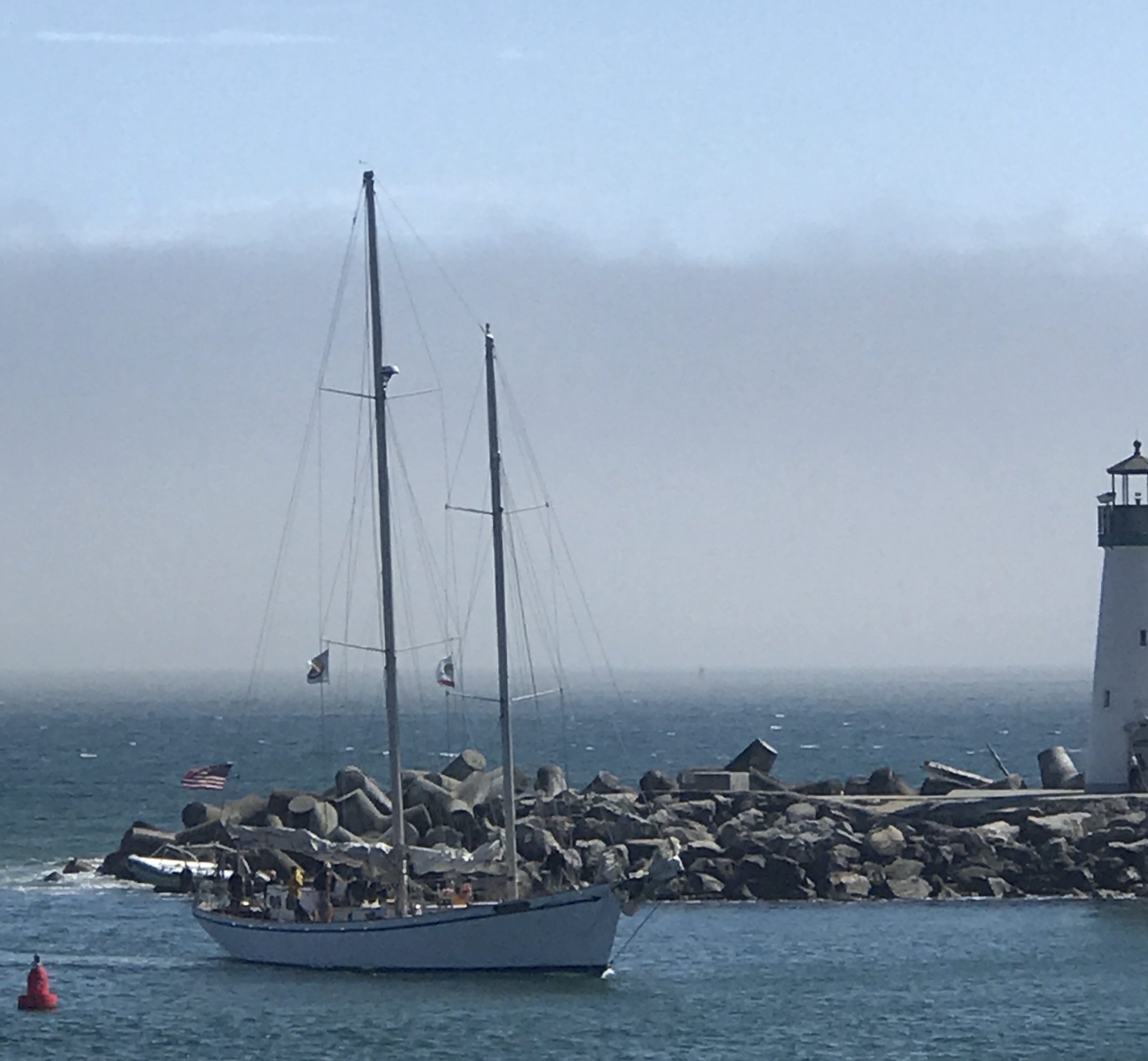 CBS SF Bay Area quoted observer Anna Ritter, who had seen the boats capsize and called 911. "Sail school was coming in and the white water just tumbled them and they were just like dominoes flying through the water," she said. "And five little kids were saved by some great surfers."
The report also quoted Santa Cruz County Fire Battalion Chief Daniel Kline, who said that due to the high-seas warning officials had already posted, "additional patrols along the waterfront and had two [jet ski] units in the water." The crews were able to reach the capsized boats quickly, and according to Kline, there were no injuries.
Santa Cruz Harbor is one of the most active sailing harbors on the coast, and most of the time it's a spectacular place to sail. However, winter swells and shoaling have sometimes closed the harbor completely, and at other times they just make it a more dangerous entry. We're thankful the surfers and first responders were on hand to prevent the worst.
Receive emails when 'Lectronic Latitude is updated.
SUBSCRIBE