Jack London's 'Tales of the Fish Patrol' and Saving Salmon Today
After the recent rains, we received news from the Turtle Island Restoration Network of coho salmon returning to Lagunitas Creek in Marin. While we love seafood, we can't say we're as keen to go fishing ourselves. Either way, we always love to hear of a species making a comeback. The restoration of Lagunitas Creek and other conservation efforts are making a difference, so today you can drive out to see them migrating in Marin. It's currently illegal to harvest the endangered coho salmon, but maybe someday fishermen will be able to fish for them again. The story caught our eye while we were reading Jack London's short book Tales of the Fish Patrol, which was our test purchase from Latitude 38's new online bookstore. A great read. When we're done reading, we'll mail it to the first person who sends their mailing address to [email protected].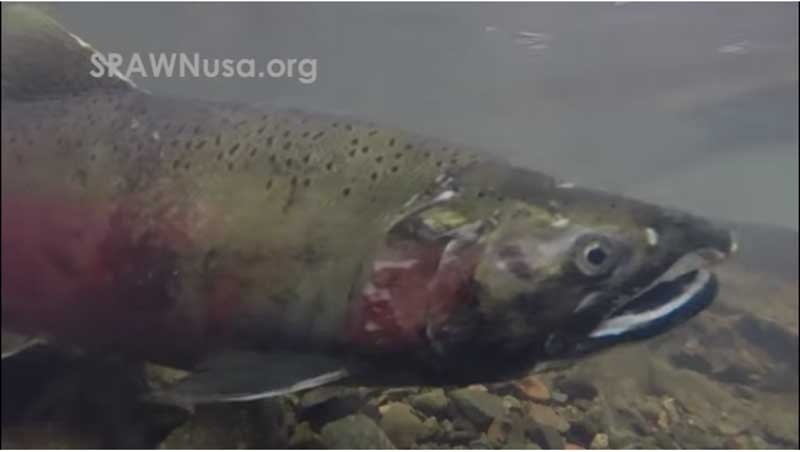 London's book is a reminder that wildlife conservation efforts have been underway on San Francisco Bay for well over a century. In the late 1800s, Jack London chartered his sloop Reindeer to the Fish Patrol on San Francisco Bay to protect what were already perceived to be endangered species. The list of fish and shellfish he and the Fish Patrol were aiming to protect included sturgeon, shrimp, and oysters. (Oyster Cove Marina — currently on the "endangered marinas" list — and Oyster Point Marina are a tribute to that era.)
Their pursuit of illegal fishermen was all done under sail within an area from the South Bay up into the Delta. It was a dangerous job facing off against fishermen who were occasionally armed and dangerous. Apparently, all that effort only slowed the demise of those species.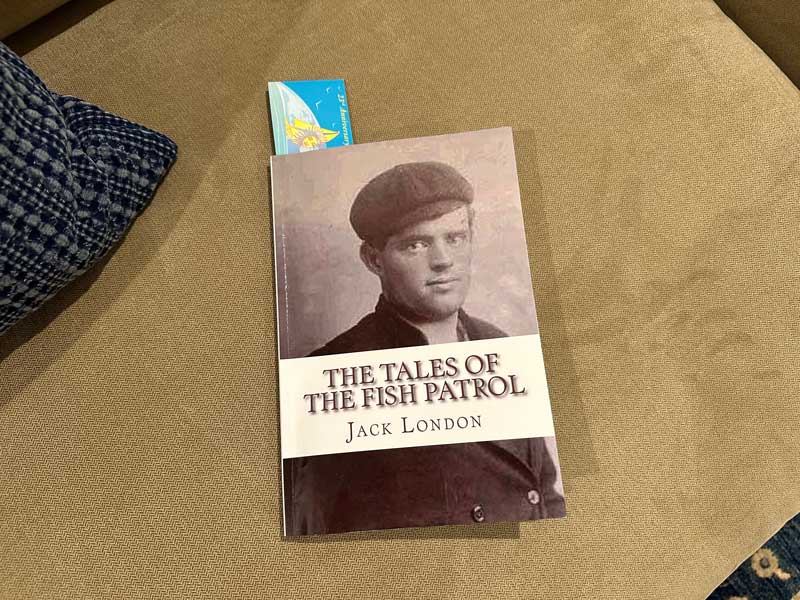 "It's an incredible spectacle to watch these fish leap waterfalls, hear them splash around as they maneuver up shallow riffles, and witness the hooked-nose males fight for the opportunity to fertilize the female's eggs in the nest she builds and protects until death," said Ayano Hayes, watershed biologist for SPAWN. "This is the part of their epic journey of coming home, as these fish left their natal streams a year and half ago for the ocean as cigar-sized fish. The ones that have survived their ocean phase are now migrating back as two-foot adults after only 18 months at sea."
The Turtle Island Restoration Network goes on to report, "Locally, wild coho have experienced perilous declines over the past five decades. Historically, as many as 5,000 nesting females have laid eggs in the Lagunitas Creek watershed of Western Marin County each fall. But today, only 500 fish on average return each year. Many coastal streams in the Bay Area once supported coho salmon and provided sustenance for both people and wildlife. Yet Lagunitas Creek is considered a stronghold, since most streams in California are too urbanized or polluted to support this species. Now endangered, it is illegal to harvest coho salmon in California."
This also reminds us of another sailor: Randy Repass, founder of West Marine, who has also dedicated many years to protecting sealife, most recently as chair of the board of the Golden State Salmon Association. Randy, his wife Sally Christine Rogers, and son Kent Harris have been circumnavigating in stages aboard their Wylie 66 Convergence for over a decade, but that hasn't deterred Randy from taking care of his home waters when he returns from the sea.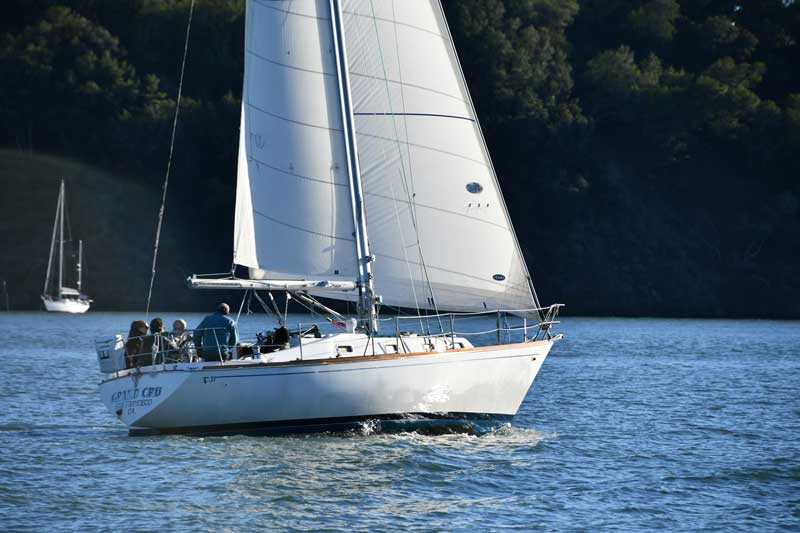 It wasn't easy to protect the Bay and oceans from illegal fishing in Jack London's day, and though ocean management is vastly improved in California's coastal waters, it remains a huge challenge in the world's oceans. Additional resources are plentiful, including the new podcast, The Outlaw Ocean, which is the global version of Jack London trying to police fishing outlaws on San Francisco Bay. We were also recently sent a well-researched article by YourBassGuy.
The positive news on Lagunitas Creek seems small when compared to the scale of the global problem. However, that didn't stop Jack London. His Tales of the Fish Patrol demonstrates the perseverance of sailors when faced with long odds. Over a century later, these efforts continue and are bearing fruit.
Receive emails when 'Lectronic Latitude is updated.
SUBSCRIBE