Is 46 Seconds the Magic Number in the Transpac?
The 2021 Transpac is off! The first seven boats started yesterday. They're currently facing light southerlies as they look to escape the L.A. basin and find the breeze.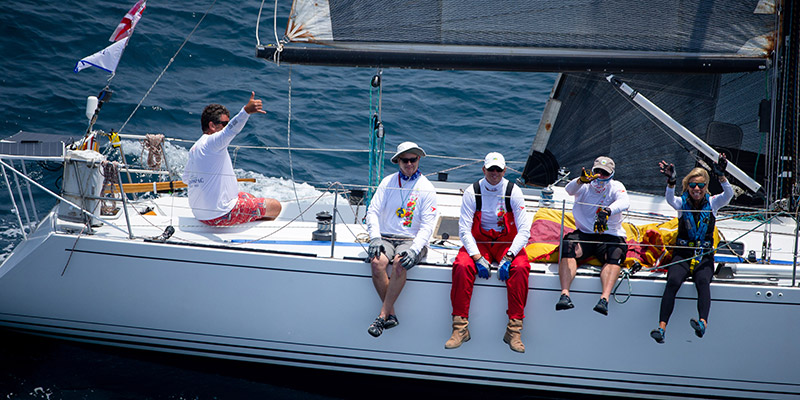 While waiting for fleets to get some traction on the racecourse, reader Rodney Morgan, who sails with Captain Dave Fullerton aboard the Express 37 Mudshark, sent in a note reminiscing about close Transpac finishes. He wrote in saying, "I've been going through Transpac records — what fun. I've been trying to find a closer one-design finish than that of the Olson 40s Prime Time and Spellbound in the 1983 race. Granted, sleds and the IOR were a terrible mix for handicapping. Prime Time gave Spellbound all of 22 minutes, 42 seconds over the course — one minute for every 99 miles. Spellbound ended up finishing in front by 46 seconds after 2,225 miles!"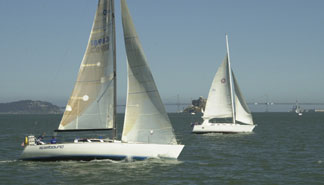 Rodney described the finish. "The 46 seconds equaled three swells, where Prime Time, starboard pole and on layline, stalked for a couple of hours." Spellbound, with Rodney aboard, on port pole and running out of jibe time, went for it. "We rounded down hard, jibed in the windless trough, and came back up on the same swell and pointed to the finish. The round-down threw Greg Paxton off the helm and into the Channel, only to be scooped back up by hanging on to the tiller. Pretty darn exciting it was. Downwind, we could hear the Prime Time crew cheering when we crashed and a collective groan as we righted and took off.
"Now, '83 may have been the high point for actual 'one-design'. There were 12 very similar Santa Cruz boats racing, with 11 finishing within 12 and a half hours of one another — not likely to happen again. Do you have any insights as to a closer finish between similar racers in a long-distance race?"
Curiously, we just wrote a story about the 1981 Transpac when, once again, 46 seconds made all the difference. In that Transpac, Merlin, chartered by San Diego Yacht Club staff commodore Nicholas Frazee, missed out on breaking Merlin's standing Transpac record by 46 seconds.
You can read the full story of the 1983 Transpac here. If you are sailing in the 2021 Transpac, just remember: Every jibe counts. Despite the finish line being about 2,250 miles away, the race could come down to 46 seconds (or less?) at the finish.
Receive emails when 'Lectronic Latitude is updated.
SUBSCRIBE