Legendary Race Boat Imp Heads to Ireland
In the mid-'70s, renowned yacht designer Ron Holland drew up a 40-footer for Belvedere sailor Dave Allen. Holland's then-brother-in-law Gary Carlin built her in 1976 in Florida. Originally from New Zealand, Holland had spent some time in the Bay Area during the mischievous late 1960s and worked for Gary Mull before moving to Ireland. The boat, built as light as possible and designed with a wider stern than was popular at the time, proved wickedly fast. Dave Allen named her Imp. He brought her to Europe with a young crew from California, and soon she began racking up the results. In her debut season she won the 1977 Fastnet Race overall, the Admiral's Cup, SORC and even her division in the all-IOR St. Francis Big Boat Series.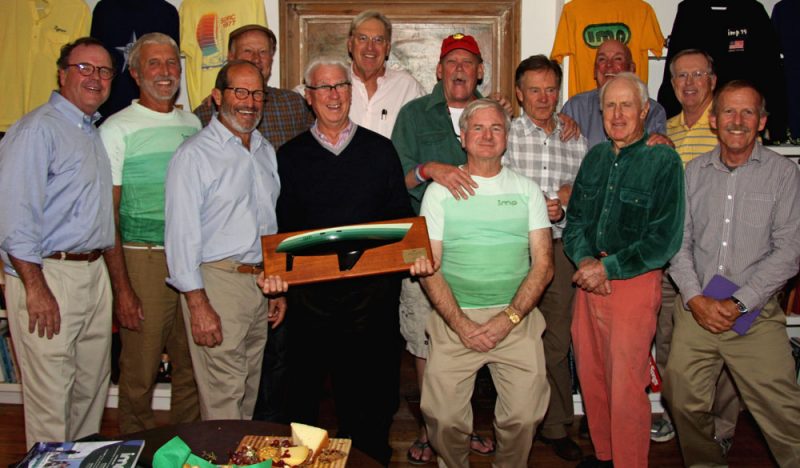 In the disastrous 1979 Fastnet, with communications not so fully evolved as they are today, Imp was presumed among the boats lost to a deadly storm. Instead, she actually finished the race.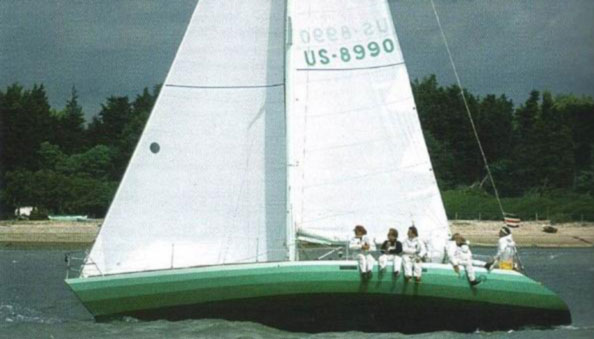 After 1979, Imp remained in Europe and passed through the hands of various owners. George Radley Jr. of Cobh, County Cork, has owned her since the '90s. He's shipping her from England to his own private boatyard in Cork Harbour on the south coast of Ireland. He plans a major refit followed by participation in next year's Royal Cork Yacht Club Tricentenary. ("Tricentenary" is another word for tricentennial. For perspective, the oldest yacht club in California, San Francisco YC, is exactly half that age.)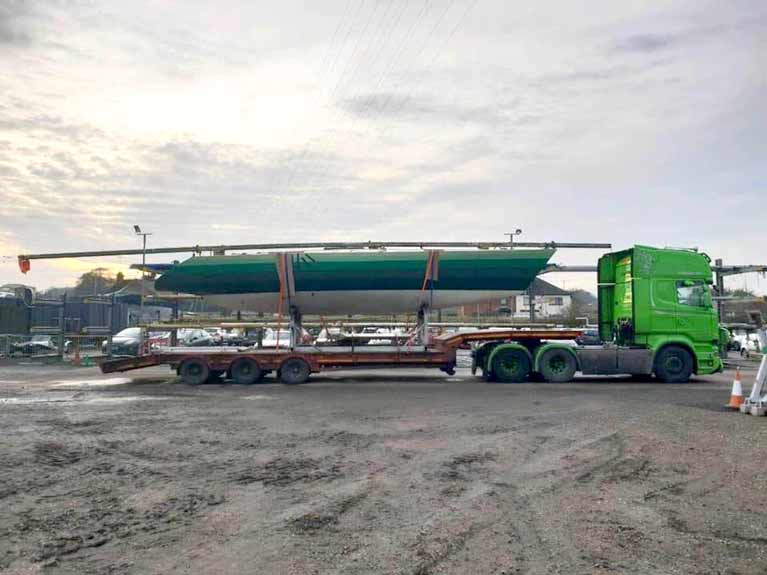 "As Imp's skipper during Dave Allen's ownership, I am thrilled she'll be undergoing a well-earned major refit and be present for Royal Cork Yacht Club's tercentenary," writes Skip Allan of Capitola. "Imp was and is special in all respects. A wonderful owner, a dedicated and seaworthy crew, fast design and solid build. Long live Imp!"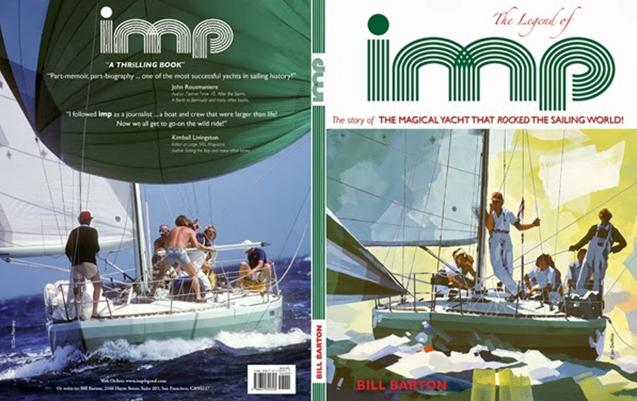 For more about Imp from the Irish point of view, read WM Nixon's story in Afloat. We also recommend Bill Barton's 2010 book, The Legend of Imp and Ron Holland's memoir, All the Oceans, published last year — they'd both make great holiday gifts.
Receive emails when 'Lectronic Latitude is updated.
SUBSCRIBE