See Ron Holland in S.F. or Sausalito
An event coming up this week escaped inclusion our May Calendar, but we hope this mention will get to you in time to attend a special event at Spaulding Marine Center in Sausalito this Thursday, May 10, 7-9 p.m. That's when naval architect Ron Holland will be on hand to promote his new book, All the Oceans – Designing by the Seat of My Pants.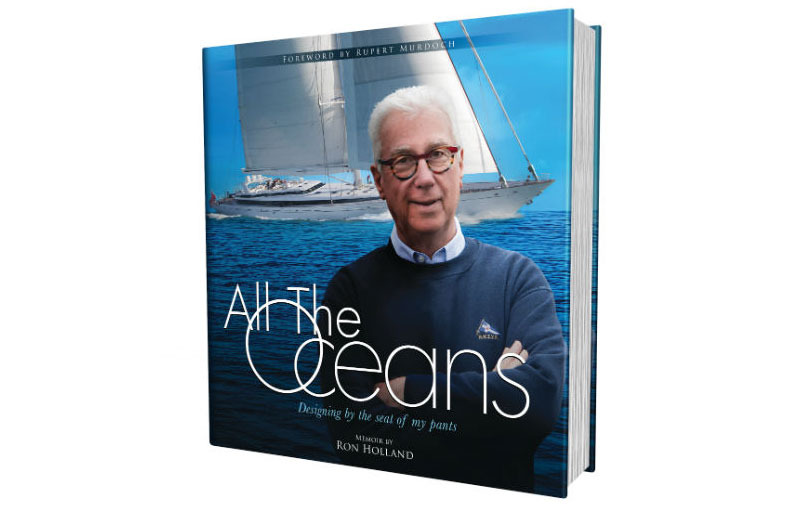 Holland is a bona fide legend in the sailing world — one of the most prolific and influential naval architects ever to put pen to paper. He grew up in New Zealand, showed a flair for design early on, and drew the lines of his first boat at age 18. In 1968, he came to the Bay Area and apprenticed with Gary Mull. In 1973, he sailed the self-designed 24-ft Eygthene to a win of the Quarter Tonner Cup. In 1974, at age 27, he hung out his shingle as an independent designer based in Ireland.
In the next 40 years (and counting), the stream of racing boats that emerged from the offices of Ron Holland Design carried its own brand of shock and awe. To name just a few: Golden Apple; Regardless; Morning Cloud; the 40-ft Imp, which won pretty much everything in 1977; the 1983 Transpac winner Charley; and the splendid 80-ft maxi Condor.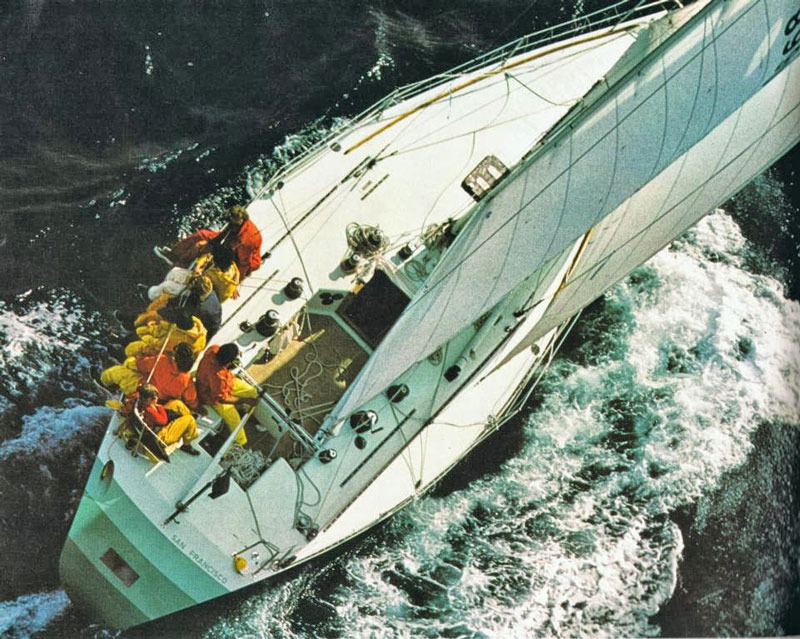 He also drew the lines of many cruising-oriented yachts, including several boats in the Swan line. In more recent years, Ron has turned some of his attention to superyacht design, and currently holds the record for the largest single-masted yacht currently sailing, the 247-ft Mirabella V, launched in 2003. This boat is so big her 290-ft rig would not fit under the Golden Gate Bridge.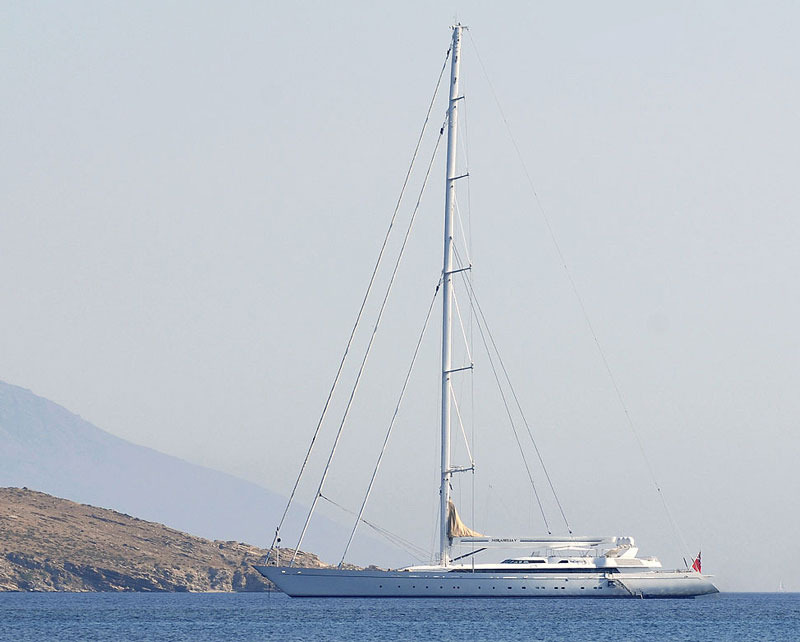 Holland's appearance is being organized by Mary Crowley's Ocean Voyages Institute. Following Ron's introduction of the book, he and Mary will discuss a subject near and dear to both their hearts: marine ecology and the importance of cleaning up the oceans. A portion of the proceeds from the sale of All the Oceans will be donated to Project Kaisei Ocean Cleanup, an initiative of Ocean Voyages Institute dedicated to the cleanup of plastics and other trash in the world's oceans.
In addition to his appearance at Spaulding, Holland will address this Wednesday's Yachting Luncheon at St. Francis Yacht Club in San Francisco. Members of all yacht clubs are welcome to attend. Buffet lunch starts at 11:45 a.m., with the program beginning at 12:30 p.m.
Receive emails when 'Lectronic Latitude is updated.
SUBSCRIBE