Hurricane Nora Makes Landfall in Mexico
While the Gulf Coast is being hammered by Hurricane Ida, here on the West Coast Mexico's Banderas Bay has borne the brunt of Hurricane Nora, as the now-degraded storm tracks northward. We've seen many reports of flooding, and damage to structures, and yes, unfortunately some boats. According to a social media post from our friends in La Cruz, all the boats in the marinas and shipyards were safe; however two unattended boats in the anchorage, reportedly Tequila Mockingbird and Lazy Lion, were washed ashore. Two other vessels had remained in the anchorage, and with owners aboard they rode out the storm. This video taken by Catalina Liana has been popping up on several of Facebook's sailing pages:
We also received reports from previous years' Baja Ha-Ha sailors who were worried about their own boats that are currently docked in Mexico. Corinthian Yacht Club member Mark Thompson was able to connect with friends at Paradise Village Marina in Puerto Vallarta to hear the news and check on his Catalina 470 Agave Azul. Mark confirmed the news above and shared this report from Darrin Howell in Paradise Village: "We took a walk down to Paradise this morning to check on our boat, and we didn't see too much other than fallen palms and branches. We saw one boat way down inside that had its jib unfurled and shredded, a few loose boom tents, but no substantial damage. Wet and soggy!"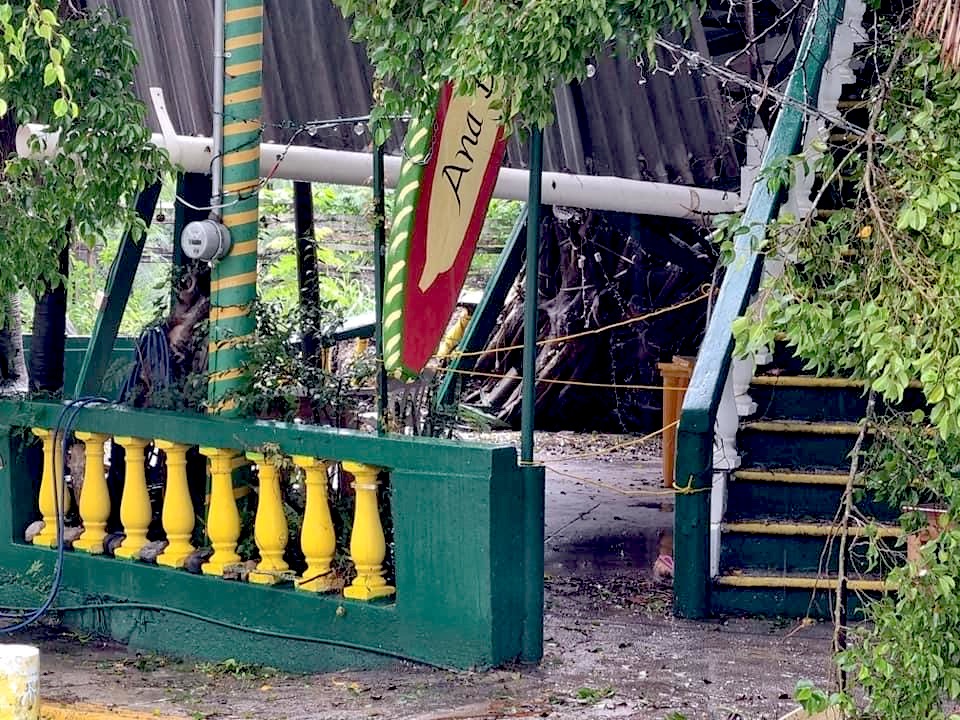 John Schulthess of the Lagoon 440 Baja Fog told us, "PV has lots of flooding and a couple of boats washed up on the rocks in La Cruz. Profligate was hauled the day before … Barra had some dock fingers come loose; one boat was damaged in that mishap, a few hull scratches where they didn't have enough fenders out. Also lots of dock boxes that didn't have their lids locked flew open and actually ripped the boxes free from the docks. Baja Fog lost window coverings, and even though we gave our boat maintenance guy instructions on fenders and what dock lines to snug up, he never got around to it and we ended up with some rub rail damage. Advice … find a sailor in the marina to inspect and adjust your lines while you're away from your boat."
Other parts of Mexico have not fared quite as well. A video posted on the Baja Ha-Ha Grand Poobah's Facebook page showed a house falling into the Pitillal River.
The Associated Press reported on the death of a teenage boy from Spain who was trapped when a hotel in Puerto Vallarta partially collapsed "amid severe flooding" caused by the then-Category 1 hurricane. Seven people are believed to be missing, six of them fishermen who were reported as missing at sea.
As of 3 a.m. today NOAA showed Nora moving northward along the mainland, but her intensity had dropped to sustained winds of 35 knots maximum. She has now been removed from the charts.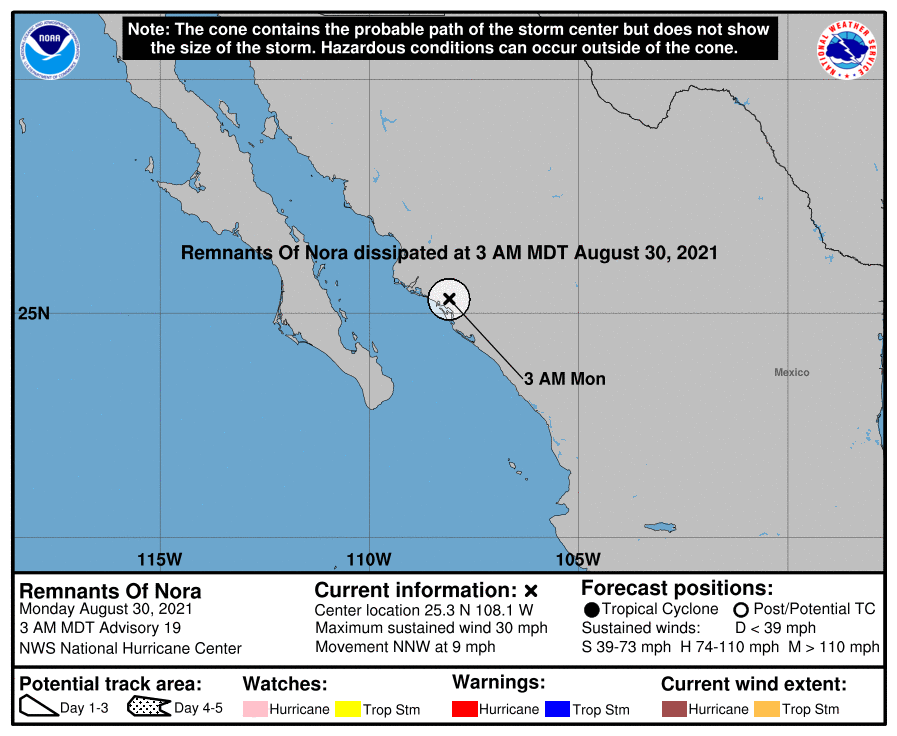 Receive emails when 'Lectronic Latitude is updated.
SUBSCRIBE