Hurricane Ian's Coastal Catastrophe Amidst Improved Forecasting
The devastation from Hurricane Ian is still underway as it passes over Charleston, South Carolina, and as southwest Florida starts to dig out and address the historic damage. As we've seen in the Miami Herald photos below and everywhere, it's hard to imagine how boats along a shallow coastline behind low-lying barrier islands could survive a direct hit from the 155-mph winds and 12-foot surge they were subjected to as the hurricane hit the coastline, regardless of whatever careful preparations had been made. We hope to hear stories of miraculous luck and survival, but so far it looks as if boats and boating facilities took an enormous hit.
Of course, the prime concern at this point is human life, as so many were certainly overwhelmed by the storm and subsequent power outages, flooding and other storm impacts. We're sure all resources available are being deployed for the cleanup, but we include a link to the Red Cross for those who are able to contribute to aiding the people of southwest Florida.
While we were watching the track of the storm on Windy, we also had a look at Marine Traffic and saw the impact of improved forecasting and ship routing in real time. The two screenshots below were taken minutes apart as the hurricane hit the Florida coast. You can see the marine traffic was still busy, but all is circling the hurricane. Even so, some of it must have been experiencing some pretty dramatic conditions.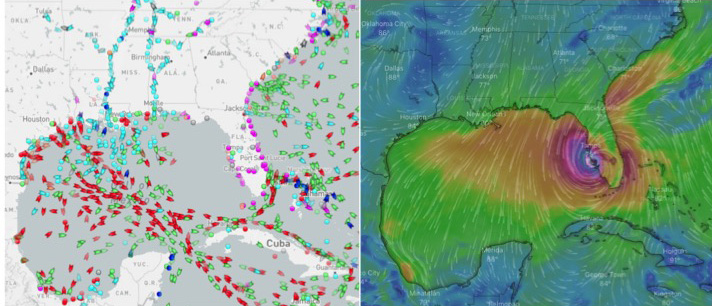 Meanwhile, Hurricane Ian has picked up strength as it hits the South Carolina coast. We wish the best for all who are or were in its path.
One to Watch
A new storm is brewing off the Pacific coast of Mexico. They often spin off harmlessly out into the Pacific, but this looks as if it's going to take a turn toward the Sea of Cortez. It's predicted to remain a tropical storm and not become a hurricane, but could still cause plenty of damage for communities in its path.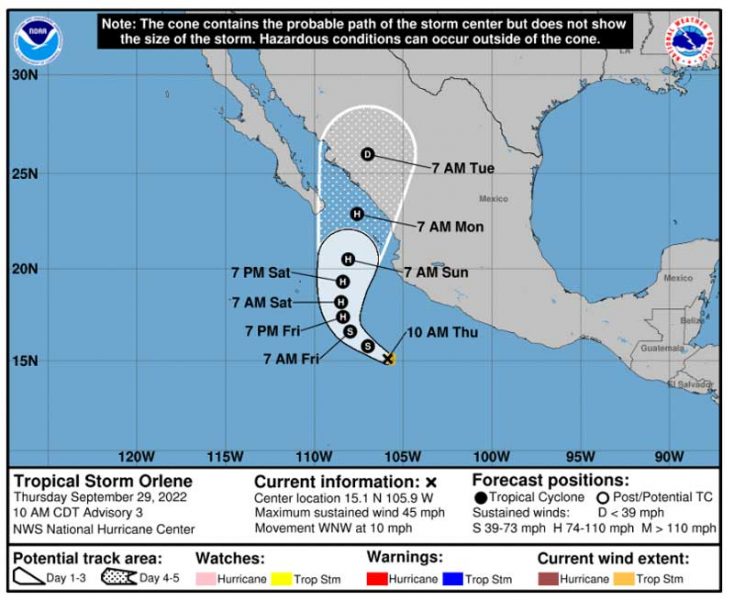 Improved forecasting allows vessels to move out of the way of hurricanes, but it doesn't allow shoreline communities or insurance companies to do much but prepare, evacuate, and pray.
Receive emails when 'Lectronic Latitude is updated.
SUBSCRIBE