It's Herring Festival Time at Cass Gidley Marina, Sausalito
It's herring season! And it's not only the seals that are excited. We're excited because it also means it's time for Sausalito's annual Herring Festival. This year's event will again be hosted by Sausalito Community Boating Center (SCBC) at Cass Gidley Marina. "Yes, we are the fun-loving folks who present the Annual SCBC Sausalito Herring Celebration fundraiser every January. This is a lively event on the Sausalito waterfront to celebrate the fishing and maritime history of Sausalito, to promote the SCBC agenda of environmental stewardship and education, and to raise funds for SCBC!"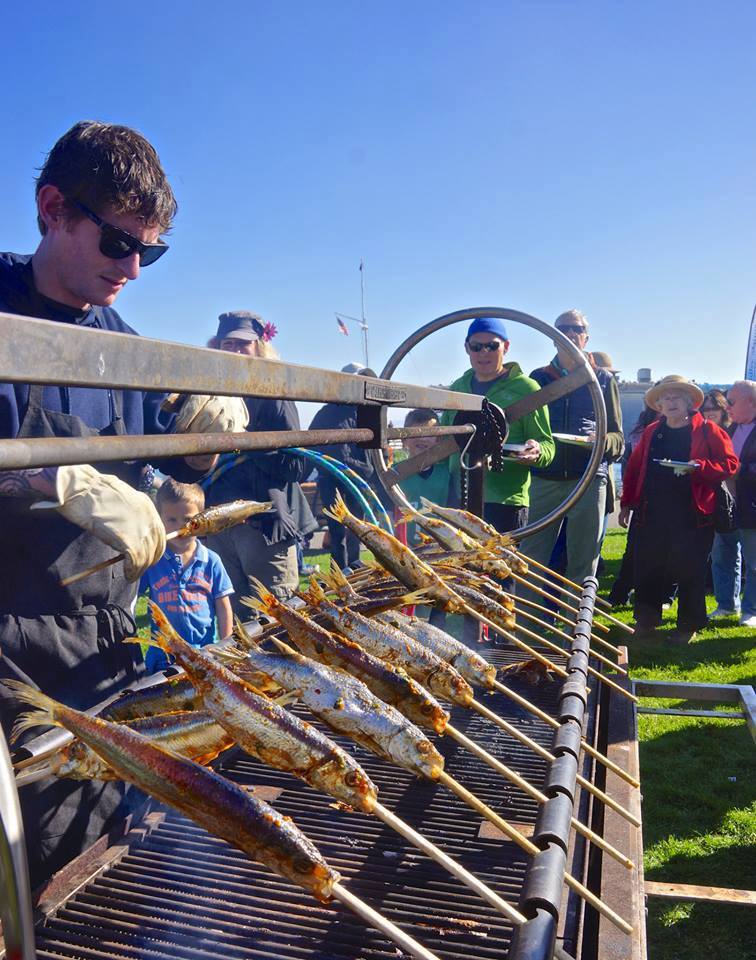 In keeping with the times, the 2021 festival is a mix of online and in-person events. Hosted by CBS News Bay Area's Jan Wahl, the festival will feature executive chefs from Sausalito restaurants FISH, Osteria Divino, and Angelino's, along with Chef David Robert Johnson of Davey Jones Deli and Hanson of Sonoma Distillery, who will entertain and engage festivalgoers with cooking demonstrations, mixology and great storytelling. There will also be live sea chantey music by The Fishwives.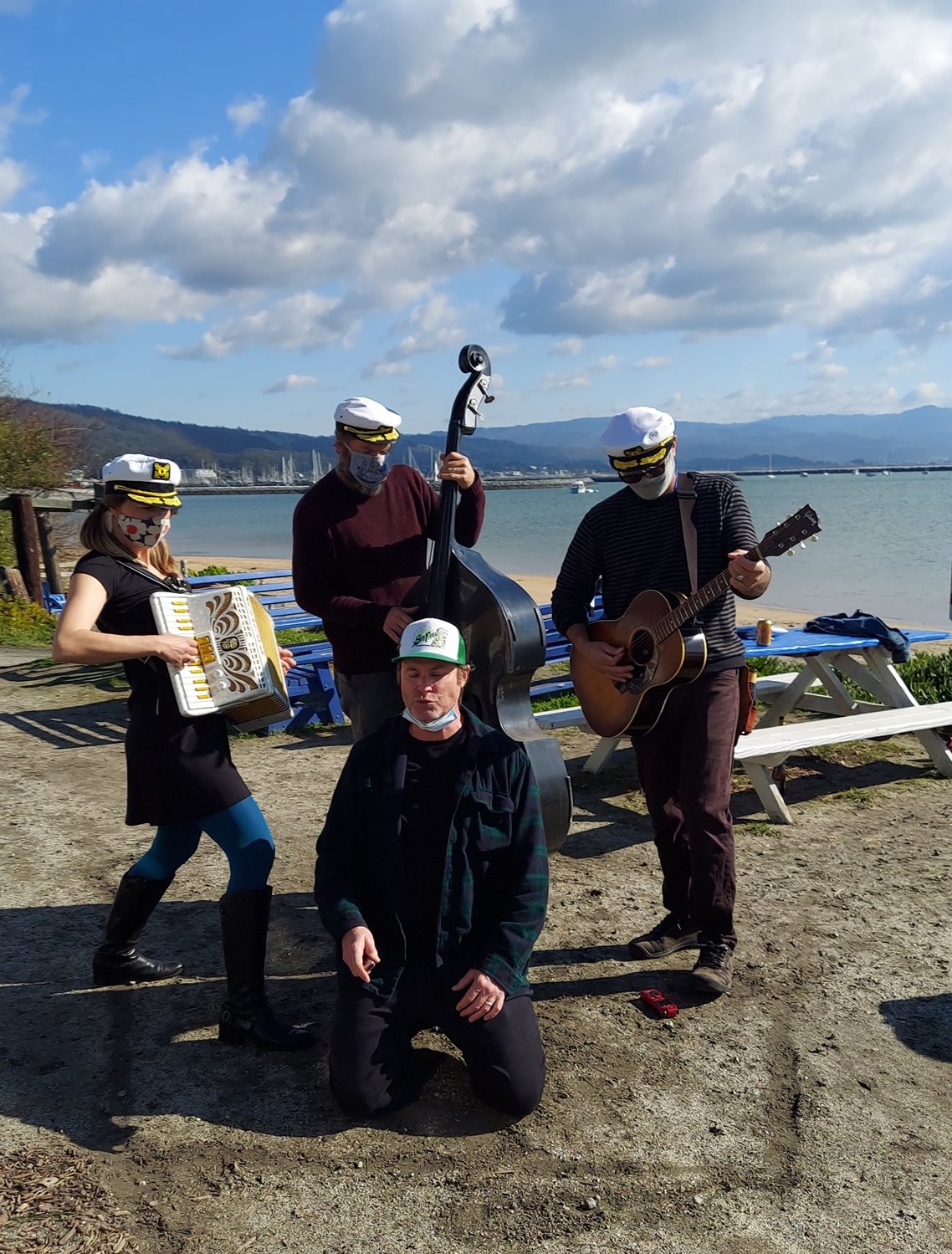 The Herring Festival is a part of SCBC's annual fundraising program. The 501(c)(3) nonprofit has a mission to "preserve a gathering place on Sausalito's waterfront to engage and educate the public about our rich maritime history and small craft heritage through affordable direct experience. It is our vision that those we serve will leave educated and inspired!"
Currently SCBC is working with the team at Spaulding Marine Center, which is building a number of Pelican sailboats. The Pelican is a small wooden sailing dinghy synonymous with the Bay Area's maritime traditions, and is well suited to providing sailing experiences and education for Bay Area youth.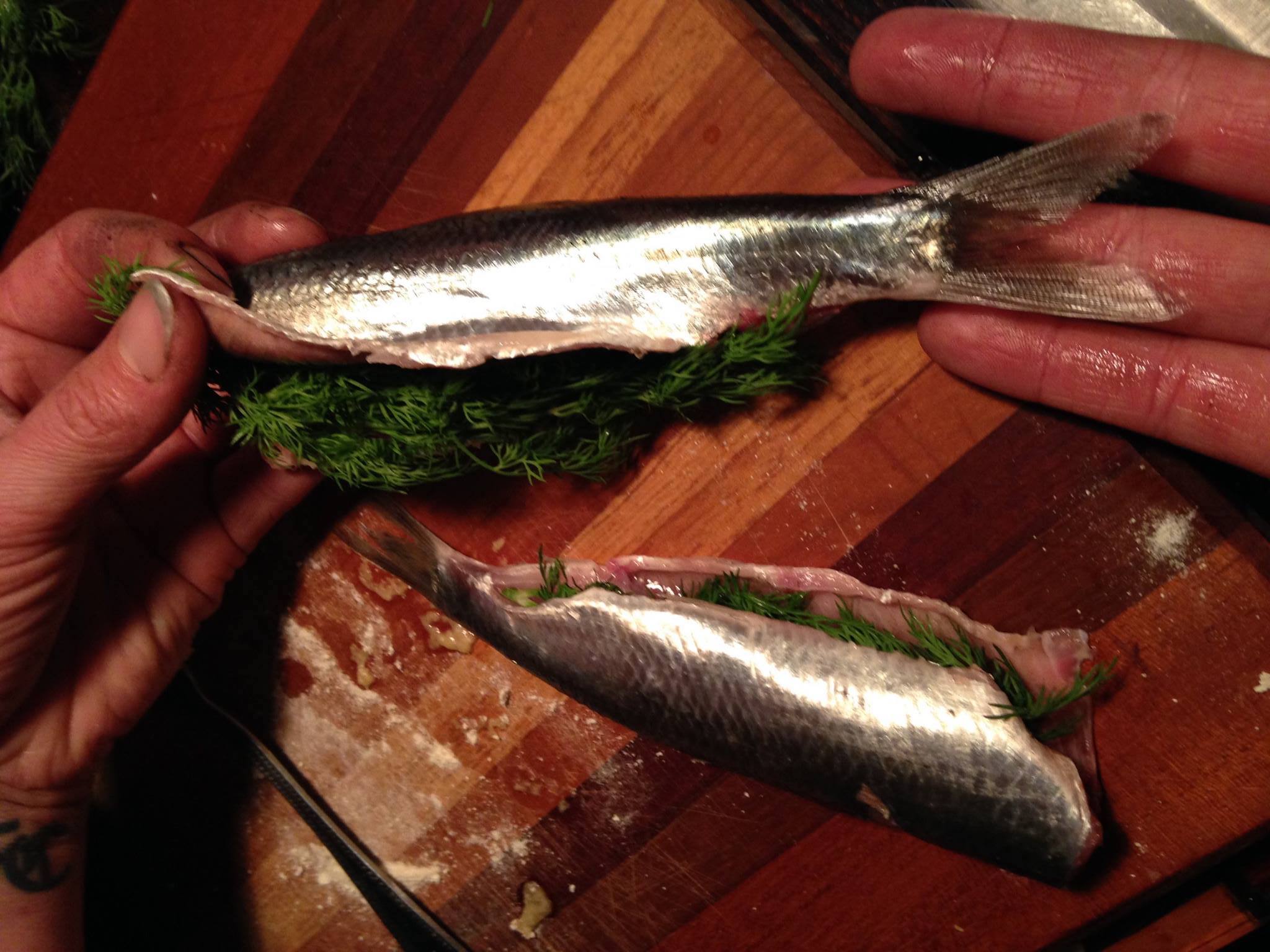 The Herring Festival kicks off on Wednesday, January 27, at 6 p.m. Tickets are $25.00 and include a raffle ticket. You can also upgrade your ticket to include, among other things, a Herring Fest paddling excursion with Seatrek, dinner for two delivered to your door for the event, and a two-hour sail aboard a local charter yacht.
Tickets, upgrades and more details are available at https://scbc.betterworld.org/events/herring-festival
"The herring fishery is the only commercial fishery inside the Golden Gate Bridge, and Richardson Bay is one of the last places that herring spawn in California. Herring are critical to the ecology of Richardson Bay Sanctuary, and beyond, as an essential prey item for marine birds, whales, seals and larger fish such as salmon. Eel grass beds in Richardson Bay act as a nursery to these baby fish. Come learn all about it, and truly 'eat local' by enjoying tasty dishes made with this shiny fish from right off our shore — served up by some of your favorite local chefs."
Receive emails when 'Lectronic Latitude is updated.
SUBSCRIBE