Get Ready to Party with Latitude Next Week
It's almost party time and we can't wait to get together with sailors galore at Latitude 38's Fall Crew List Party. This biannual celebration has become one of the Bay Area's most talked-about events — for sailors and anyone aspiring to sail. It's the who's who of local-on-the-water activity and the how-to for anyone who is looking for a boat to sail on or looking for more crew. If you yearn to sail to Mexico or beyond, feel the adrenaline rush of sailboat racing, or simply want to get out on the water, then this is where you need to be next week.
Where and when is it?
The party is being held at a new venue, the Bay Model Visitor Center at 2100 Bridgeway, Sausalito, on Wednesday, September 11 from 6 to 9 p.m. Everyone is welcome and you can come as you are, we're not fancy. Unless you want to dress up, and then by all means, please do!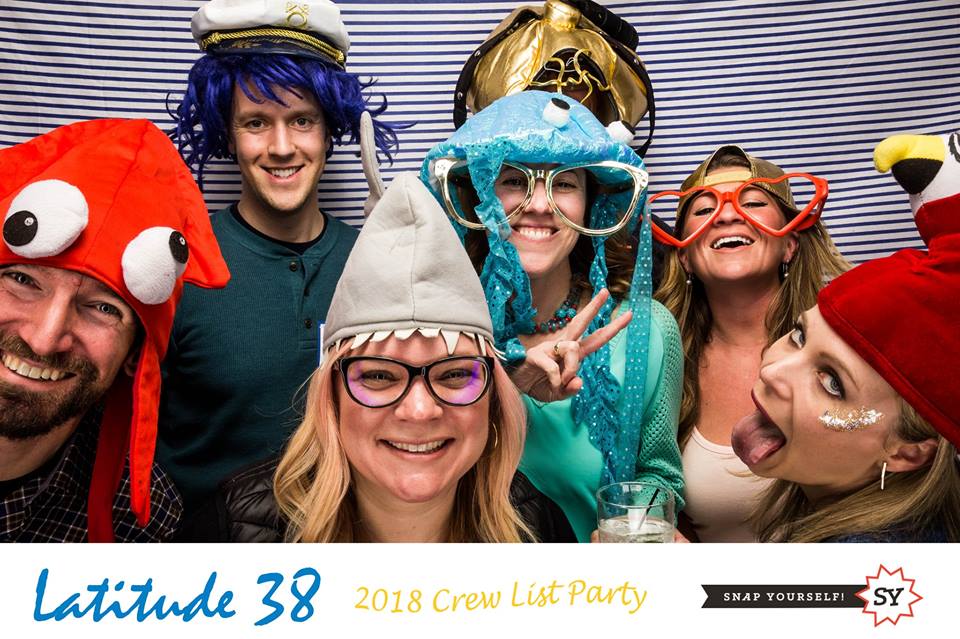 What goes on at a Latitude Crew List Party?
Remember Fight Club? "What happens at Fight Club stays at Fight Club." These days people are borrowing that line for anything and everything, but we're not going to say it because we want you to know what happens, and we want you to join us. To start with, everyone will have a name tag to help cast off the lines of "Who are you, and what do you sail?"  This will make it easier to find that foredeck person for your next regatta or that weekend leisure-sailing boat you've been dreaming to get onboard. And it works; just ask Rich…
There'll also be several exhibitors from local sailing organizations, and for anyone participating in this year's Baja Ha-Ha you'll be able to meet the people from some of Mexico's finest marinas. That's not all. You could be the one to inflate the life raft from Sal's Inflatable Services in the middle of the party, a coveted honor among Crew List partygoers.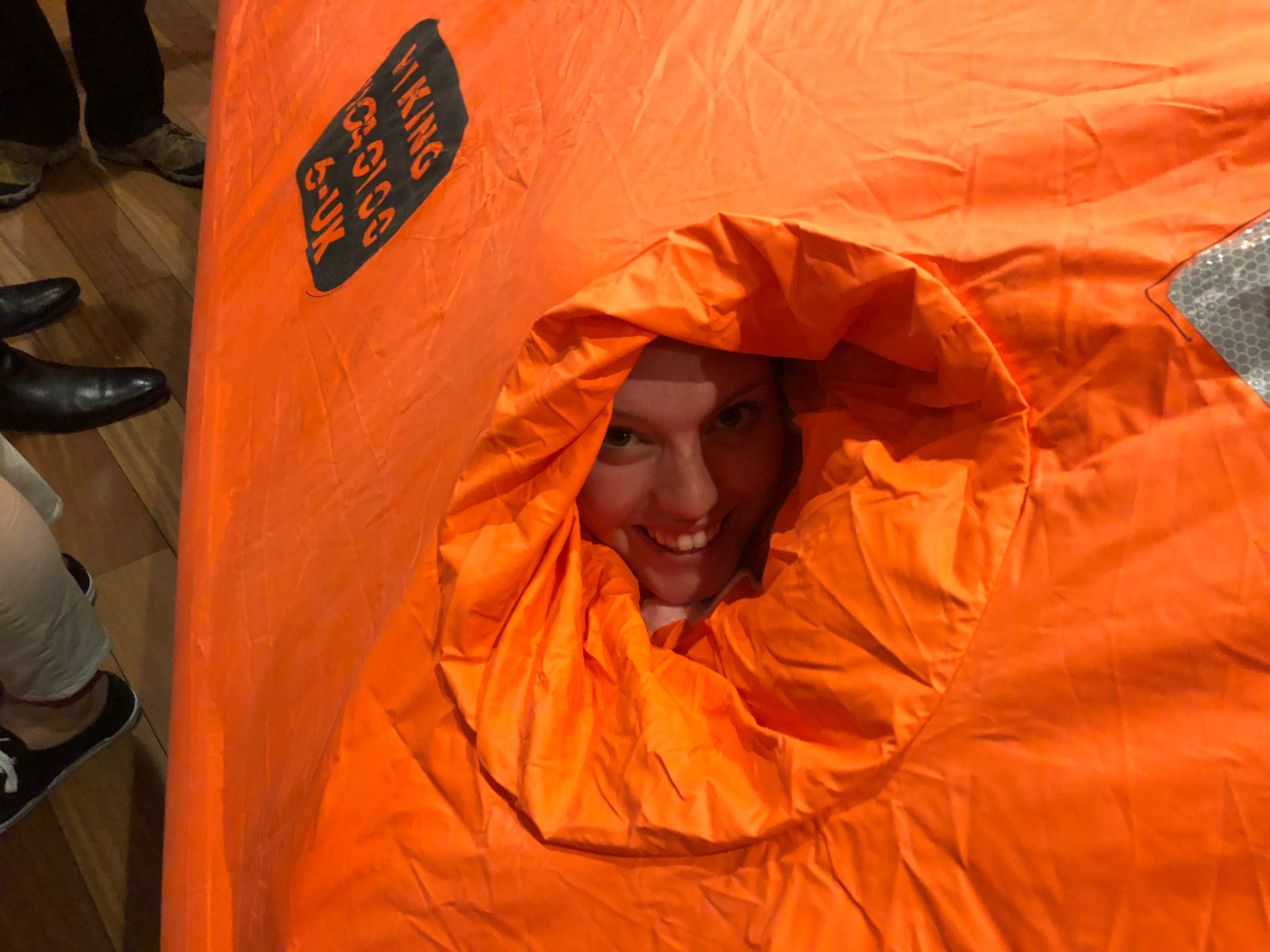 To keep you going we've organized a no-host beer and wine bar with drinks served by the salty crew from Call of the Sea, a range of dinners and snacks will be available for purchase from Casablanca Mediterranean & Moroccan Food truck and beer snacks throughout the evening.
Did we mention prizes? You could win Latitude logowear just for being there and joining the fun.
As we said, the party starts at 6 p.m. but you can also come early and enjoy pre-party events:
4 p.m. — Paradise Village Marina's harbormaster Dick Markie, and Marina El Cid's harbormaster Geronimo Cevallos will host a great seminar on cruising Mexico. The first 100 people get a free beer!
4 to 6 p.m. — Tour Call of the Sea's brigantine Matthew Turner with the volunteers who have helped bring the vessel to life.
Party admission is $10.00, or if you're 25 or under it's $5.00 (please bring I.D.).
2019 registered Baja Ha-Ha participants and their first mates are FREE.
If you can't make the party or you want to get a head start on finding crew or a boat to sail on, you can go to the Latitude 38 Crew List and add your name and details. This is a great resource for anyone and everyone who is looking to get sail-connected. Also check the full online calendar for other events happening in September.
In case we've missed anything, and for full party details, please go to Latitude 38 Fall Crew Party
See you there!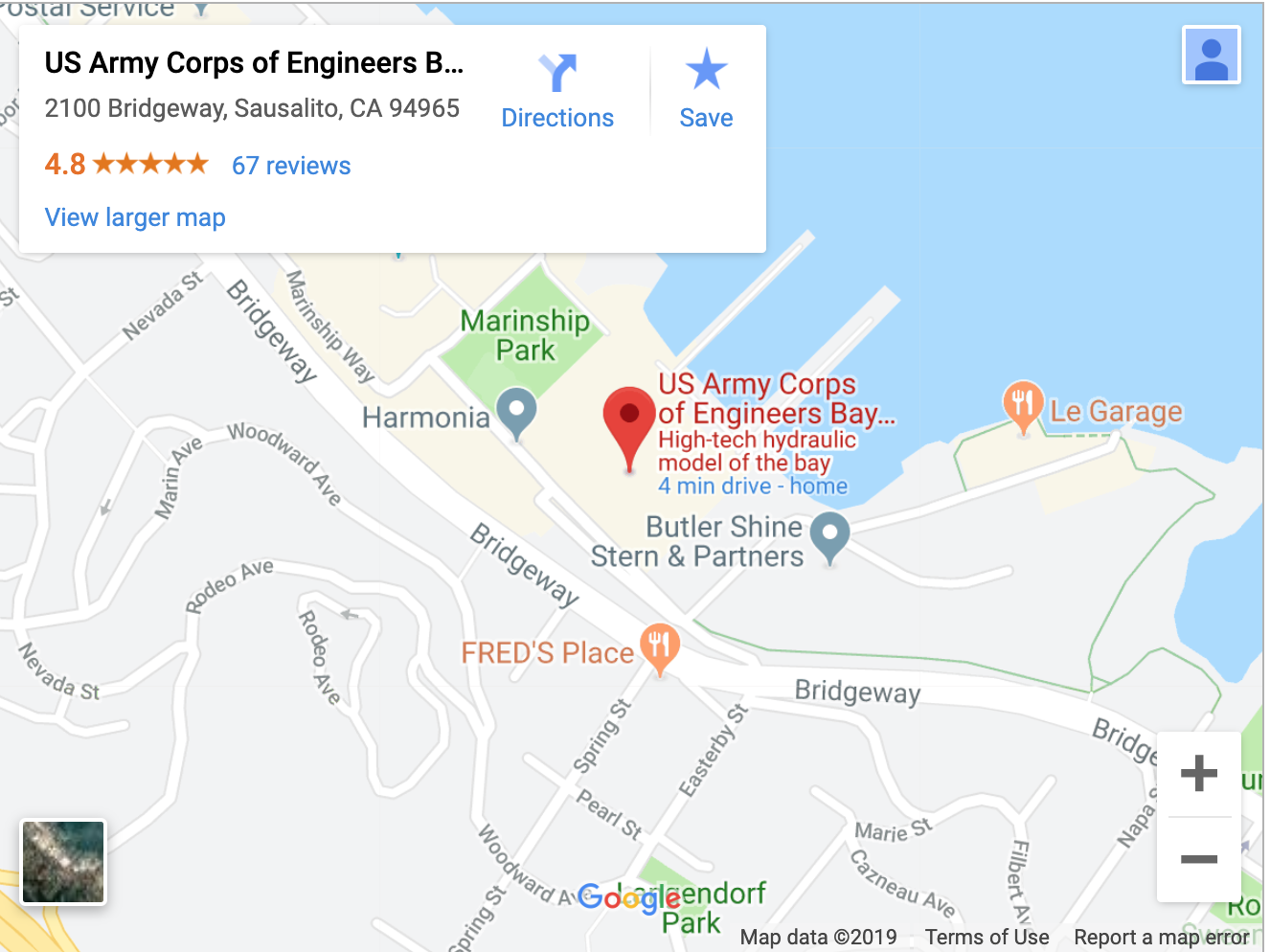 Receive emails when 'Lectronic Latitude is updated.
SUBSCRIBE