Future Olympians Challenged at West Marine US Open Sailing Series
Last weekend's West Marine US Open Sailing Series on San Francisco Bay provided what most racers come here for — powerful conditions and exceptional competition. It was the sixth and final event in a series of regattas established to help raise the performance of US sailors competing on the world stage.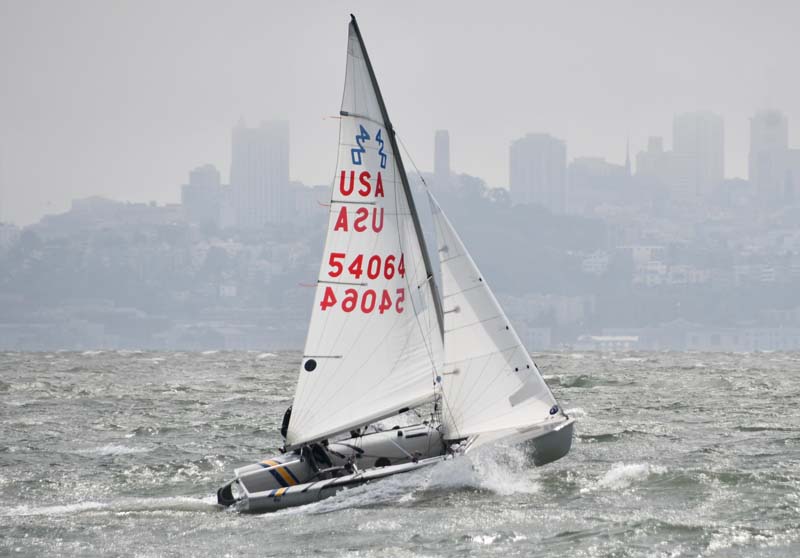 After disappointing Olympic sailing events, Paul Cayard, executive director of the US Sailing Team, and rising US talent were in San Francisco to remind us that we nonetheless sent a competitive team to Tokyo, and there is more talent being cultivated every day across the country. To build a truly national team that attracts competitors from across the country, US Sailing debuted the West Marine US Open Sailing Series at the beginning of the year. Three events were held in Florida — in Fort Lauderdale, Miami and Clearwater — throughout January and February. The series finished up in California with events in San Diego, Long Beach and San Francisco.
The regatta was held at two venues. St. Francis Yacht Club organized the iQFoil and Formula Kite fleet races. San Francisco YC ran the ILCA and I420 events. The ILCA Lasers launched from Treasure Island Sailing Center.
Boards
The iQFoil and Formula Kite sailors are vying for an Olympic berth in 2024 in France. With only three years instead of four in the next 'quad', they're hard at it polishing their performance and technique.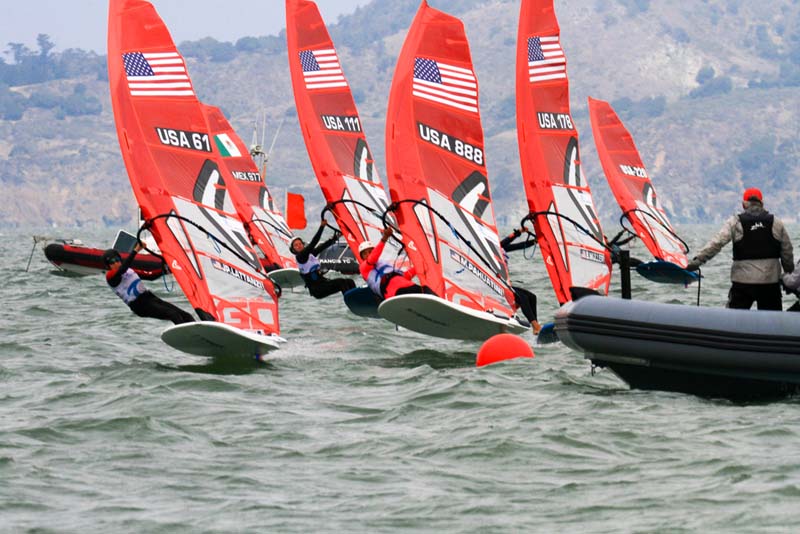 Adrien Gaillard of Cozumel, Mexico, captured the iQFoil 9 event, and JP Lattanzi of Honolulu, Hawaii, won the iQFoil 8 fleet.
In the Open Formula Kite, Kai Calder from Alameda claimed first-place honors. Calder was even on points with local legend Johnny Heineken from Larkspur and Markus Edegran of Rio Vista after Friday's racing. Calder overtook first-place on Saturday, and then defeated Edegran by 5 points. Johnny Heineken took third.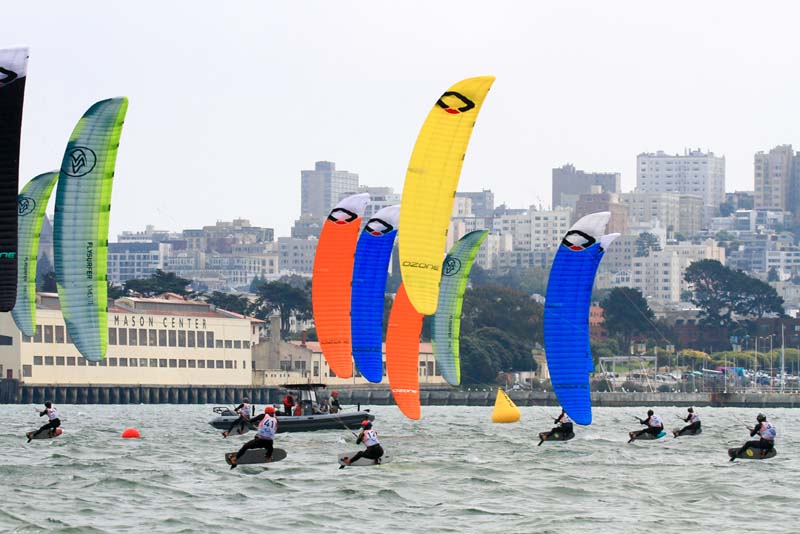 Dinghies
The International 420 fleet and ILCA fleets sailed on a blustery, bouncy Berkeley Circle. It looked like a ton of fun if you were fit and young enough to enjoy the flogging.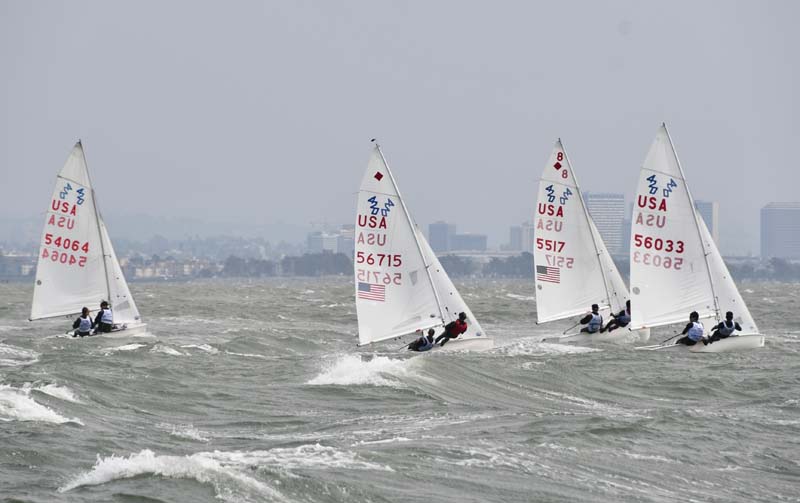 Jack Murphy of Hillsborough and Sawyer Bastian from San Jose fought through the rollicking conditions to take first place in the I420. The ILCA fleet standings have not been posted, but they raced hard in bracing conditions.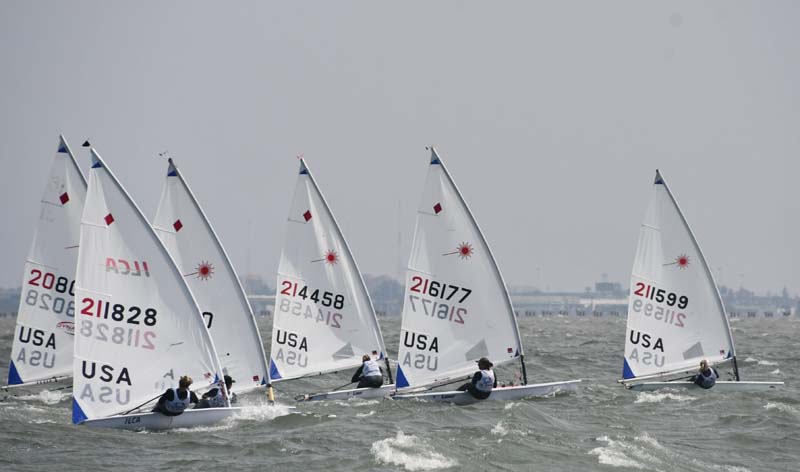 As summer ends and students head back to school, many Olympic hopefuls in this past weekend's event will take what they learned on San Francisco Bay and in the full series and apply it to their college racing and their Olympic ambitions. Paul Cayard and US Sailing are building a series that looks to improve the performance of the US Sailing team in France in 2024 and make another giant leap forward by the time Olympic sailing returns to Long Beach in 2028. For more results and a wrap-up, visit US Sailing here.
Receive emails when 'Lectronic Latitude is updated.
SUBSCRIBE