Finally Getting a Handle on Randall (Reeves)
Moli slowly emerged on the horizon, a bright orange stripe on her mast distinguishing her from the other boats that had gone out to meet her on Saturday. We were on Mike Dodson's Beneteau 41 NoSnow, and intercepted Randall Reeves and Moli off Ocean Beach, near Mile Rock. About 10 boats congregated, the VHF buzzed with "Welcome home, Randall"s.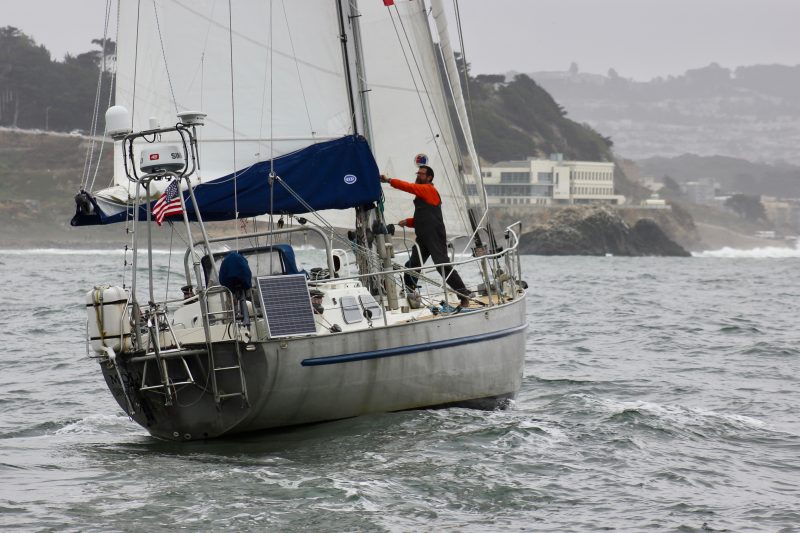 We were out here just under 13 months ago, when Reeves departed on what he dubbed the Figure 8 2.0, one of the most inspired and grueling circumnavigations in recent memory. With his return to the Bay, Reeves has sailed somewhere around 39,000 miles, circling both Antarctica and the Americas singlehanded.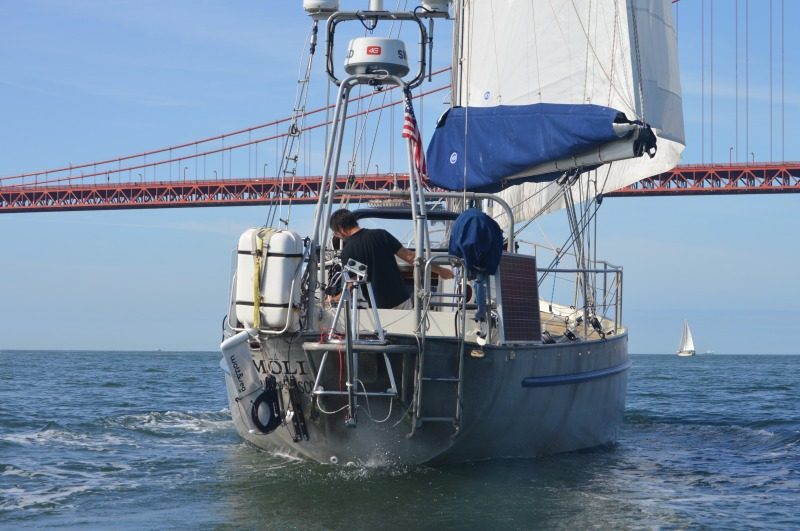 In a medium-sized, short-period swell, Reeves and Moli and the flotilla sailed off Ocean Beach, before making a slow turn toward Baker Beach and the mouth of the Bay, timing his entrance to do a sail-by of Point Cavallo, where a crowd was waiting.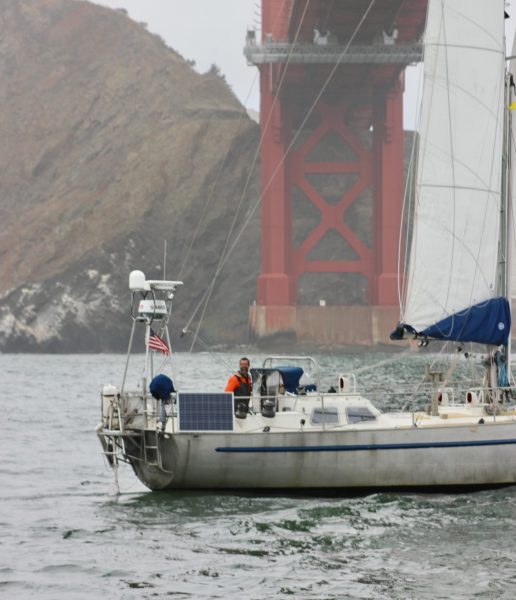 We were dropped off at Sausalito Yacht Club, where another crowd was eagerly waiting. And waiting. Reeves was apparently tidying away his sails and preparing fenders and docklines, while his wife Joanna Bloor joked, "Hopefully he hasn't pulled a Moitessier." The 41-ft Moli eventually made her way to the dock, and was serenaded by bagpipes — of course.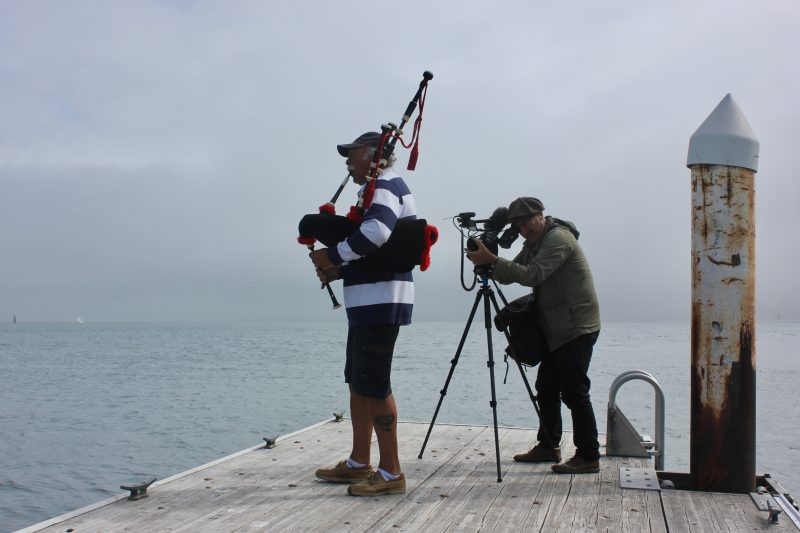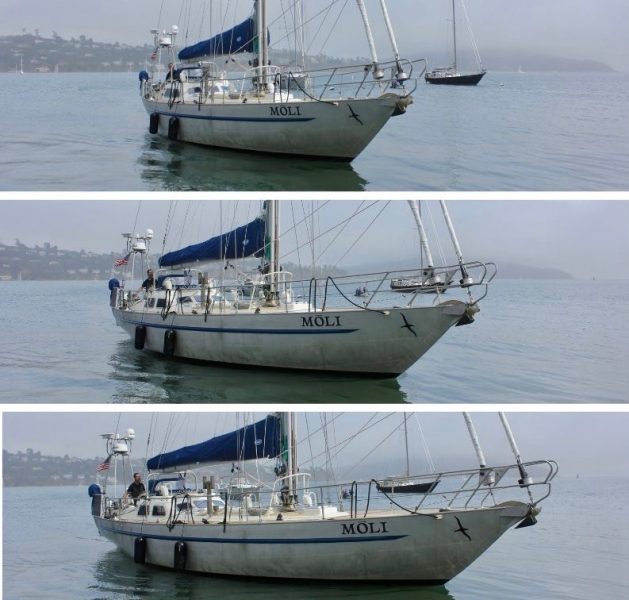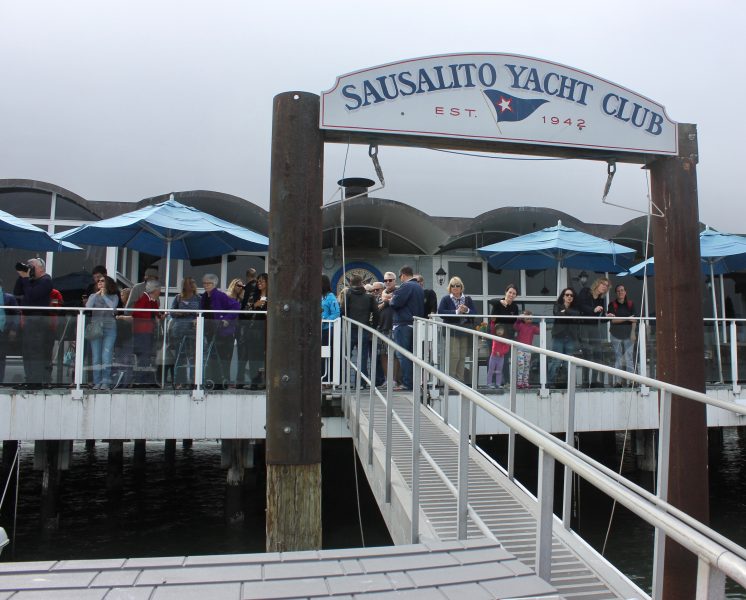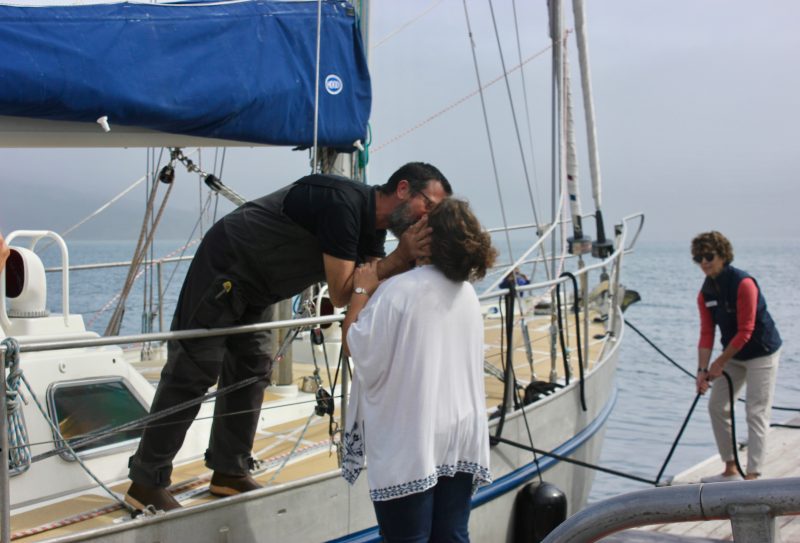 Once docked, Reeves was handed a microphone and gave thanks to the many people who'd made the Figure 8 possible. "It takes a village," he said. There were a number of people on the "land-ops team," Reeves explained, who handled logistics and maintained the immensely popular Figure 8 website.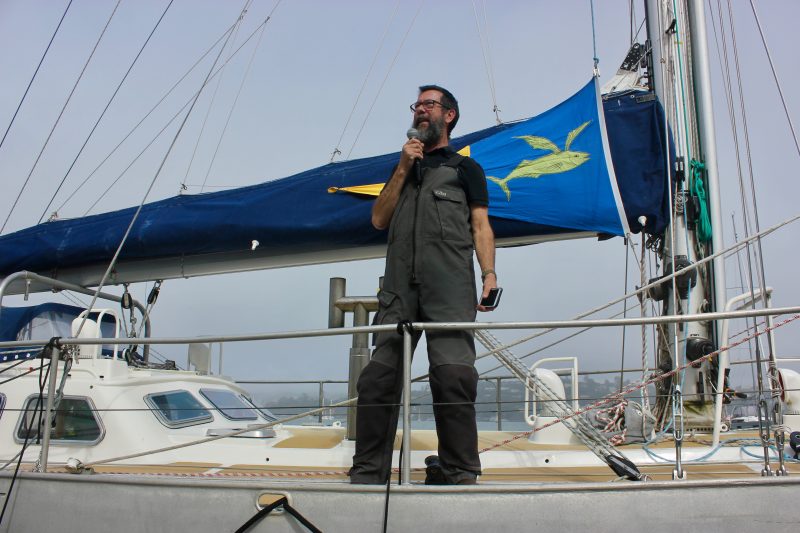 Once his boots hit the dock, Reeves was instantly whisked into interviews and posed for countless photos. We did our best to make sure that he had a glass of champagne in his hands. At the ceremony was Moli's former owner Tony Gooch, who presented Reeves with a plaque from the Ocean Cruising Club commemorating Randall's extraordinary achievement.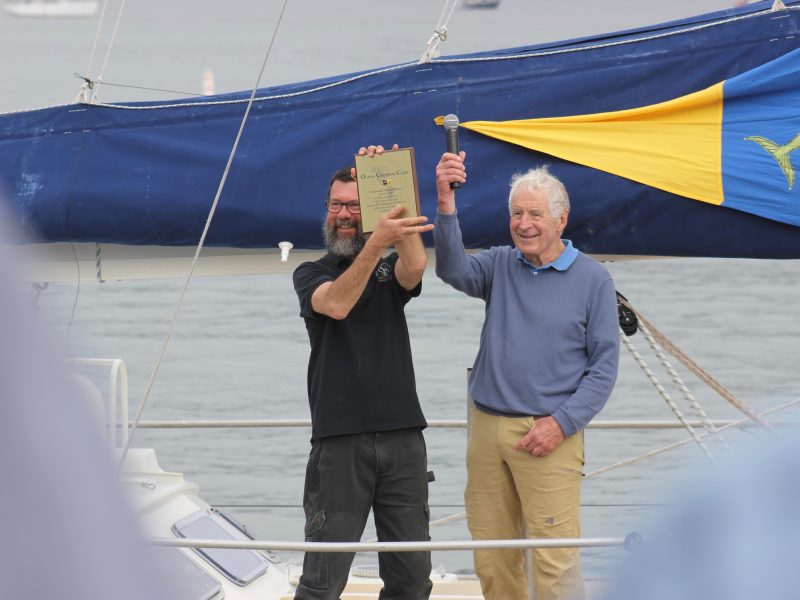 Stay tuned for a Figure 8 feature in the November issue of Latitude 38. For now, we will tip our hat to Randall Reeves on a job well done.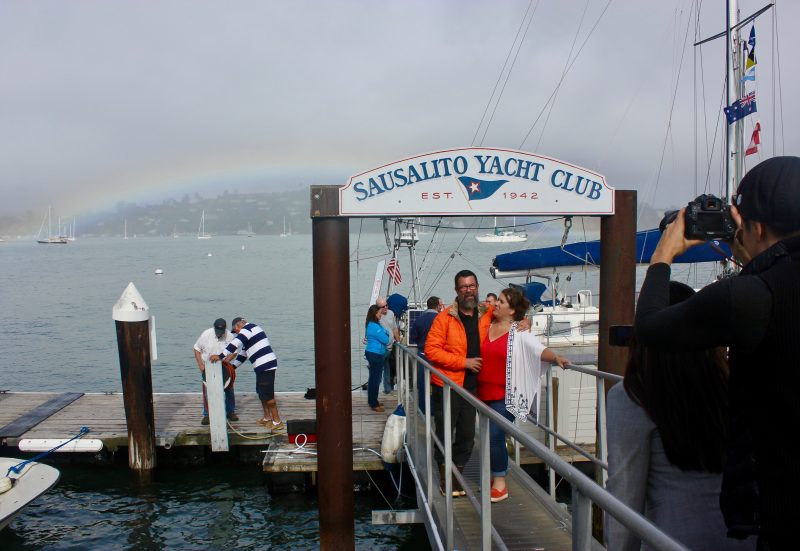 Receive emails when 'Lectronic Latitude is updated.
SUBSCRIBE